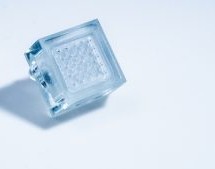 Imec, the distinguished Belgian research center has invented a new and cost-effective method of cooling chips. This achievement can be an important innovation to tackle the ever-increasing cooling demands of high-performance 3D chips and systems. Present powerful electronic systems have high cooling demands for integrated semiconductor chips. Conventional solutions operate with various passive (or occasiona ...
Read more

›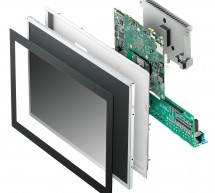 Adlink, a provider for embedded and computer solutions has launched a new panel computer to the market. Adlink has been known for providing different types of panel computers for the different markets from the general industry, consumer market and to the health sector. Adlink's new panel computer has been tagged as smart panel that offers rapid human-machine interaction device development. The new Adlink pa ...
Read more

›
The world has seen an exponential growth of the Internet of things, where things are becoming connected. Every physical object is giving the chance to be connected to the internet and emit some data about itself with just the addition of some chips, and some form of wireless interface. Your Electric kettle can basically tell you when it's ready or even prepare itself down for you. Researchers have estimated ...
Read more

›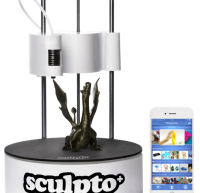 Two years ago, the Sculpto 3D printer appeared to make 3D printing more affordable and user-friendly for everyone. Recently, the new version Sculpto+came with more useful features, making it a unique printer with the same printing area and price range. The Sculpto+ printer is a compact printer for beginners, kids and adults to start with 3D printing in a simple way. In addition to small size and lightweight ...
Read more

›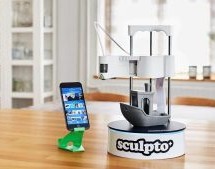 3D printers are one of the coolest and most efficient ways for you to make your ideas go from the drawing board and into real life. Two years ago we launched a new type of 3D printer on Kickstarter. We wanted to make the amazing world of 3D printing available to everyone - not just engineers and tech-savvy people. We believe everyone should be able to bring their ideas to life. We started delivering that dr ...
Read more

›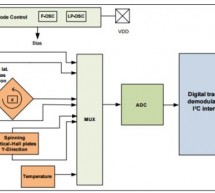 Infineon will have engineering samples of a 3D magnetic sensor in July. Called TLV493D-A1B6 performs magnetic field detection in x, y, and z direction allowing the sensor to measure 3D linear and rotation movements. The digital I²C interface enables bidirectional communication between sensor and microcontroller.The sensor is for consumer and industrial applications that require 3D measurements or angular me ...
Read more

›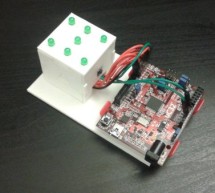 This is a just-for-fun project I did in the Digilent MakerSpace. Usually whenever I play board games I use a dice-rolling smartphone app since dice are so easy to lose. I thought I would try making my own hardware version though. It turned out really well and was a lot of fun. In this Instructable I will go over how I designed the circuitry, wrote the code for the microcontroller, made the housing, and put ...
Read more

›
Microchip Technology have announced a computer peripheral 6" touchpad which it claims is the first able to resolve 2D multi-touch and free-space 3D gestures. To detect gestures up to a distance of 70 mm from the pad surface Microchip have used their MGC3130 single-chip gesture recognition and motion tracking controller released in 2012. It works on the principle of electrical near-field sensing. The 2D touc ...
Read more

›