Smartphone sensors could yield airplane accident clues
The smartphones carried by passengers on board a Malaysia Airlines flight could yield vital information about what happened to the missing plane.
Almost nine weeks on, the search for flight MH370 has come up with nothing. A robotic sonar-carrying submarine is now searching the seabed 2000 kilometres off Perth, Australia, but after scanning 314 square kilometres, there is still no sign of the jet.
The only hope investigators have of finding out what happened is to find the flight data recorders – often called the black boxes. But what if they have been destroyed or sunk to depths of the southern Indian Ocean that rescue teams cannot reach?
Black box alernative
There may be an alternative. If the wreckage is found, sensors and apps running on passengers' smartphones could help work out what happened to the flight.
While lithium batteries wouldn't survive being under water, forensics experts can tease apart microchips and, if necessary, use scanning electron microscopes to probe the data stored in components like solid state memory chips. Indeed, some groups, such as the French air accident investigator BEA, already employ this technology.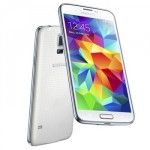 For example, earlier this month digital forensics firm 4Discovery of Chicago, Illinois placed a smartphone in a high pressure saltwater chamber at Chicago's Shedd Aquarium. After a week of immersion, memory chips recovered from the ruined phone by Gillware Data Recovery of Madison, Wisconsin, revealed email, texts, photos and video data hadn't been lost.
Even the more ordinary functions of phones – audio, picture and video capture – can reveal key accident information. An example was tragically witnessed this week when rescuers retrieved a smartphone from the body of a student who drowned in the 16 April ferry sinking off Jindo, South Korea. A video file on the phone's memory card could potentially prove what the authorities told the passengers to do as the ship began to sink.
But it is the increasingly sophisticated array of sensors appearing on phones that may make them ever more useful in accident analysis. If a plane's black boxes are lost or destroyed, the data found in crew or passenger phones might give investigators clues about the history of its airspeed, its direction of flight, its orientation in space and even its cabin air pressure.
For more detail: Smartphone sensors could yield airplane accident clues
Project Ratings:
Related posts