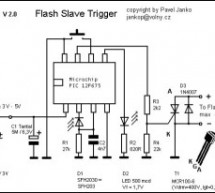 The synchronizer ensures a contact-free, optical synchronization of external photographic flashguns. The triggering of the external flash is derived from embedded flashes of a camera. It can be used for both digital and "analogous" cameras or for a remote synchronization of the actual flash units. Its use is optimal especially with digital cameras (DC), where extraordinary adaptability for different systems ...
Read more

›
Week 01 August 15, 2010 (2 hours): Met as a team after class to finish writing preliminary project proposal. January 17, 2010 (2 hour): Brained stormed the possibilities of developing a multi-touch table. The Multi-touch table would require an external camera as an interface for the Computer Vision Algoithm. I researched that algorithms that fall under Image processing and Computer Vision such as blob track ...
Read more

›
PC Interfacing a GameBoy Camera Here's another past project of mine from a couple of years ago. At that time I was looking for a low-res camera for simple robotics image processing, and all I had experience with was PIC (12, 16, and 18) microcontrollers. So I didn't really get to work on the images real time (not enough RAM or speed, and I could not find any suitable SRAM around at that time). I thin ...
Read more

›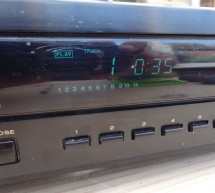 An elderly, but still sought after Marantz CD63SE was bought into the shop last week, with the fault reported that CD's would no longer play. After approximately 15 years of use, this is a common situation, as the laser power will gradually reduce over time to the point where it can no longer focus reliably on the spinning CD disc – however with the easy availability of VAM1202 CD mechanisms for below £20, ...
Read more

›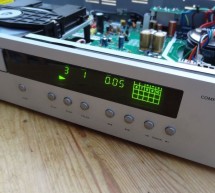 This 2004 vintage Arcam CD73 came into us with the reported fault that it would no longer play CD's, or even read the table of contents. Given that it is over eight years old and had plenty of use in that time, we were not surprised to find that the laser had expired and needed replacing. We are more than happy to repair quality hi-fi rather than throw it away, as with a new laser this CD73 will give many y ...
Read more

›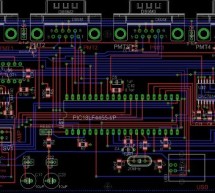 The four channel PMT controller board is a PIC microcontroller based device that communicates with a PC by USB as an HID device and with a PIC-based "hand unit" via PIC-to-PIC RS-232 protocol. These two external inputs (USB and RS-232) send strings to the PMT controller that: Sets the four high voltage levels of the PMTs Provide four bipolar offset voltages for black level adjustment on an external amplifie ...
Read more

›
Introduction I have always been fascinated by photographs about lightnings. While it is relatively easily to put a lightning strike in any photograph using image editing techniques :) I still prefer the real thing. Since photography is a hobby of mine, I wanted to be able to photograph lightnings. However, when I tried to do it without any specialized equipment, I didn't have much success. Reading a bit abo ...
Read more

›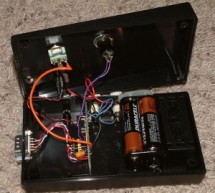 This device will trigger a camera or flash unit to automatically take a picture when an object (target) enters a specific location. It uses two, crossed infrared light beams to detect the presence of the target and close a relay that trips the camera or flash unit. Response time is about 2 ms from detection to relay closure, so if your camera doesn't have long shutter-lag, it will capture even fast moving t ...
Read more

›
And yet everyone wants one!!!? AKA: The Ultimate Machine! Get Your Useless Machine: Purchase Useless Machine Kits Here! Update Oct 31, 2012: "Weird Al" Yankovic Sez: "I never realized till now how much I needed one of these." AS SEEN ON TV! Make Magazine's amiable editor-in-chief, Mark Frauenfelder demonstrated The Useless Machine on the Colbert Report! Useless Machine Featured in Vol 23 of Make Magazine! T ...
Read more

›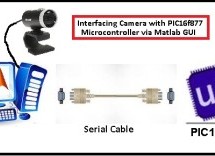 For project on security systems, Interfacing Camera with PIC Microcontroller via Matlab GUI is mostly desirable. But size internal ROM and RAM of PIC16F877 is very small. So it is very difficult or other word imposible to direct Interfacing Camera with PIC16f877 Microcontroller . But we can do it to introducing Matlab GUI and interfacing PIC16F877 with Matlab via UART communication using serial cable. Proje ...
Read more

›