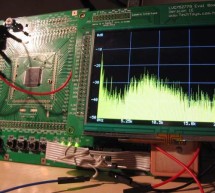 This simple audio spectrum analyzer is based on PIC32 proto board on PIC32MX360F512L with 320×240px colour LCD (LVC75Z779 Eval Board).  The analyzer can be connected to unamplified audio source like PC's sound card, MP3 player and so on. SSD1928 Module Schematic diagram The reference voltage of ADC is set to 1V with potentiometer connected to Vref+ pin of PIC32. Voltage of the audio signal could be negative ...
Read more

›
Overview A Pulse Width Modulation (PWM) output from a PIC microcontroller can be used to play tones on a piezo speaker. With this, musical scales and simple songs can be played on the piezo speaker. Piezoelectric speakers operate by the converse piezoelectric effect: when a voltage is applied across the terminals, the piezoelectric material in the speaker deflects in one direction. Applying an alternating v ...
Read more

›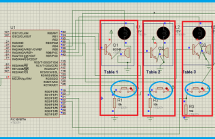 The fastest finger press quiz buzzer is very popular in school, Collage, different T.V. show, different quiz competition. Here in my pic microcontroller based fastest finger press quiz buzzer project you will find four tables with push button. For any instant if four teams on four tables press the push button then it will glow the light and blow buzzer of that table for fasted finger press. Project descript ...
Read more

›
A while back I made a blog post about a PIC10F200 Project: The Annoy. In this project they combined the simplicity in design along with the creativeness that I always look for, into a project with no real use other than for fun. However, the project seemed a little too large and we felt we could improve upon it, so let's get to it! In this article we will take a look at the original, 'The Annoy' project, an ...
Read more

›
Description This project makes a PIC microcontroller play audio PCM sounds using PWM modulation! Pulse-code modulation (PCM) is a digital representation of an analog signal where the magnitude of the signal is sampled regularly at uniform intervals, then quantized to a series of symbols in a digital (usually binary) code [1]. Pulse-width modulation (PWM) of a signal or power source involves the modulation o ...
Read more

›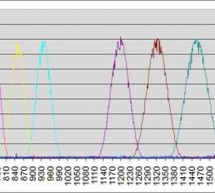 DTMF Touch Tone Decoder Using Microchip PIC Microprocessor This project contains the details of using a Microchip PIC12F683 8 bit microprocessor to detect DTMF tones. The completed program allows the processor to be programmed with a string of DTMF tones to detect. If the programmed string is detected in the audio applied the audio input, the output will turn on (go high), and can be used to control other c ...
Read more

›