This project is a miniature Audio CRO. For those not familiar with the abbreviation "CRO," it means "Cathode Ray Oscilloscope" and this is sometimes shortened to "SCOPE or O-Scope." A "CRO" is a piece of test equipment with a screen. It produces a visual indication of a waveform, via a probe, when the waveform is connected to the input terminal of the CRO. If you connect a microphone to the probe and whistl ...
Read more

›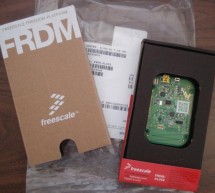 Short Introduction: I have been following the Battle of the DreamBoards Championship with interest and I enjoyed the variation of functionality features put together in each of the dreamboards.  I especially had my attention attracted by the combination of audio inputs and outputs, analog to digital and digital to analog converters, and the microcontroller digital processing of signals that I saw in PC64, w ...
Read more

›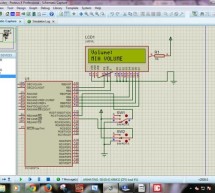 Hello everyone, The important aspect of every learning is to induce curiosity and doing something meaningful to satisfy that.With the help of that curiosity, I'm here making a volume adjuster program which resembles the same in most devices but not that much, Here the default volume will be 10.Maximum volume will be 20 as well as the minimum volume will be 5. Well, here I'm using Proteus 8 Professional for ...
Read more

›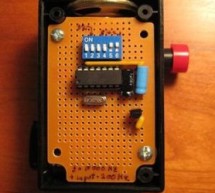 Recently a cell phone ring tone was in the news - it's 17,000 Hertz and meant to be heard by teenagers, but inaudible to adults.  Really got some people upset for some reason.  It got me wondering - what frequencies can I hear?  I made the shrieker.  It can generate tones from 10,000 Hz to 22,000 Hz. It's a simple project.  The program doesn't do much. The button actual provides power to the PIC, so pressin ...
Read more

›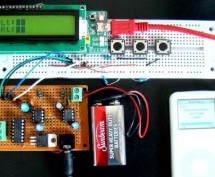 Due to its simplicity (requires minimum external components) and high availability, LM386 is very popular among hobbyists for use in low-voltage audio amplification applications. Most of the time a potentiometer is used at the input side of LM386 to provide a volume control in the output speaker. The potentiometer does not control the gain of the amplifier itself, but it creates a voltage divider network at ...
Read more

›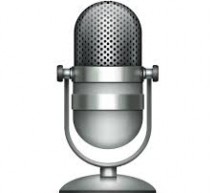 The Project aims at controlling a wheelchair for handicaps by means of human voice. The speech recognition system is a useful way of implementation and is easy to use programmable speech recognition circuit. Programmable, in the sense that user can train the words (or vocal utterances) he needs the circuit to recognize. This board allows the user to experiment with many facets of speech recognition technolo ...
Read more

›
It is based on the PIC 16LF877, with plenty of processor time to spare. There is a bare bones assembly version, and a new C version with more features and stability. It uses compact flash cards up to over 100 gigabytes (once they exist) including microdrives. (right now they are about 8 gig)  It uses the vs1001k decoder chip. Super simple, low pin count, built in DAC. And most importantly, it does indeed pl ...
Read more

›
Pulse Width Modulation (PWM) is a technique in which the width of a pulse is modulated keeping the time period of the wave constant. The ON time and OFF time can have any different values in the wave cycles, but the sum of the ON time and OFF time remains same for the entire cycles. PWM is a digital wave that can be generated using digital circuits which are not capable of generating analog voltages. With t ...
Read more

›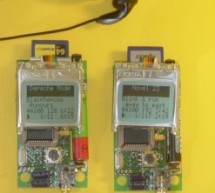 The EchoMp3 is a small DIY* MP3 player. It's cheap and of excellent quality. 64, 128, 256, 512MB and 1, 2, 4 GB MMC and SD(HC) cards used as storage. FAT (FAT16) and FAT32 supported. Low power operation with a single AAA (HR03) 1V2 Ni-Mh battery. Runs on a 18LF452 or 18LF458 at 20 MhZ. Up to 256 kBps bitrate at 44,1 kHz supported. VBR may peak at 320 kBps. ID3 v2.3 tags supported. Full user control (volume, ...
Read more

›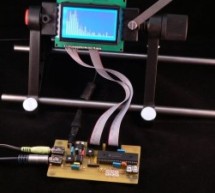 Introduction This project implements a real-time audio spectrum analyser using a PIC18F4550 8-bit microcontroller. The spectrum frequency analysis is performed by a highly optimised 16-bit Fast Fourier Transformation (FFT) routine coded entirely in C. The output from the FFT is displayed using a 128x64 graphical LCD to allow a real-time view of an audio signal. Hardware In order to perform a FFT calculation ...
Read more

›