We all are well aware of the major fire accidents that frequently take place in nuclear power plants, petroleum refineries, gas tanks, chemical factories and other large scale industrial units and result in very serious consequences. Thousands of people have lost their lives due to such hazardous accidents. Therefore, the main objective of this project is to develop a robotic vehicle capable of fighting the ...
Read more

›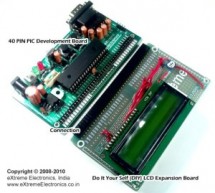 The are many cool sensors available now a days, ranging from IR distance sensor modules, accelerometers, humidity sensors, temperature sensors and many many more(gas sensors, alcohol sensor, motion sensors, touch screens). Many of these are analog in nature. That means they give a voltage output that varies directly (and linearly) with the sensed quantity. For example in LM35 temperature sensor, the output ...
Read more

›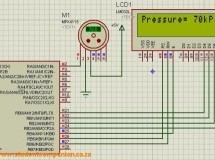 The Motorola MPX4115A is an atmospheric pressure sensor powered by 5V and delivers and output from ~0.25V to ~4.75V based on the pressure detected at room temperature (25°C). The device provides a linear output based on pressure. As the pressure rises, the output voltage of the sensor rises as well with ~0.25V represents <15 kPa pressure relative to a vacuum and ~4.75V represents >115 kPa. Note that  ...
Read more

›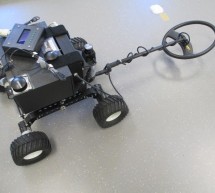 Metal detector robot using pic microcontroller,this robot is designed for metal detection in places where human being can't reach easily. Metal dectector robot detect metal through metal detector sensor. Its detect metals coming to it ways. Wherever its go, it keep detecting metal. In case of metal detection, a sound will be produced at the control room or receiver side. This article will give you brief ide ...
Read more

›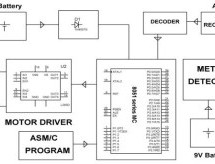 Robots can be used in many applications in industries, military, domestic. One of the major uses of Robots is an asset to human beings. Whether it is any kind of hazardous situations like a fire breaking out or a place full of landmines, Robots can easily work out a way out of these problems. So let us see these two types of Robots – A Land mine sensing Robot and a Fire Fighting Robot Land Mine Sensing Robo ...
Read more

›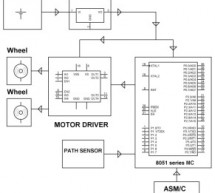 The project is designed to develop a robotic vehicle that follows a specific path. This project uses a microcontroller of 8051 family for its operation. A pair of photo sensors comprising IR transmitter and photo diode is interfaced to the controller to detect the specified path for its movement. Line follower robot is a useful robot that is used in ware houses, industries, and stores etc, where it follows ...
Read more

›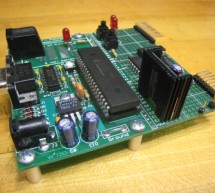 I was contacted by somebody who suggested I should enter our senior design project here. Seeing as how we found and used the AX-12s from Trossen Robotics, I figured this would be a great place to post. This project was our senior design, a semester long course that requires a team of electrical and computer engineering undergraduates to design, order parts for, build, and program a piece of their choosing. ...
Read more

›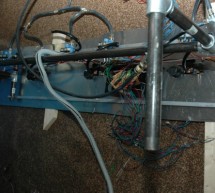 System Overview La Fontaine Du Campus Est (The Fountain of East Campus) is a computer-controlled, servo-actuated, LED and halogen-lit, sump-pump powered water fountain. It features five streams of water that can each be individually controlled (on/off) as well as pivoted (90 degrees of freedom). Each stream of water is lit by a halogen light. The perimeter of the fountain has RGB triplets that can perform v ...
Read more

›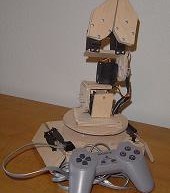 Introduction When I first started in the field of robotics, electronics and sensors I had always wanted to make my own robotic arm. The idea of being able to make such an advanced idea come to life out of simple parts found around the house was mind boggling to me. So inspite of that, I set out to prove to myself it was possible. I went through several initial designs before I set my heart on the one that y ...
Read more

›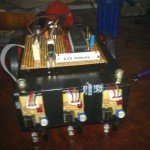 Line Follower Robots are the most common type of robots that are built by hobbyist and student interested in robotics and embedded systems. The reason for the popularity of the Line Follower robot is the fact that is simple to build and easy to understand the logic behind it. This post will give you working level knowledge on building and programming line follower robots from scratch. A robot is a combinati ...
Read more

›