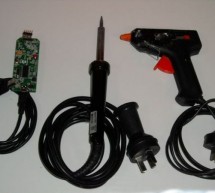 The 'One Chip Spinning RGB POV Display' with conversion software. If you have been on the look out for a project that combines, RGB LED's, a motor, a microcontroller and a ridiculous amount of hot melt glue, then you have certainly come to the right place. Allow me to introduce the 'One Chip' Spinning RGB POV Display This project allows you to create (with minimal components) a fantastic customizable displa ...
Read more

›
The Saltwater etch process This is a one-off process to produce one printed circuit board by removing unwanted copper by electrolysis in a saltwater solution. I shall illustrate the process by etching and building a board for 18-pin PIC (for the PC16F54, but any 18 pin PIC will fit in it) in the figure. It has to plug into my breadboard and accept the programming signals from my PIC programmer (just go to h ...
Read more

›
Programming in PIC microcontroller can be done by using assembly language or by using Embedded C because of the ease of writing code.We have used done the programming through Embedded C language.For programming any microcontroller we need a IDE or Intregrated Developement Enviroment. In case of PIC microcontroller the official IDE is MPLAB  Further several third parties develop C language compilers for PICs ...
Read more

›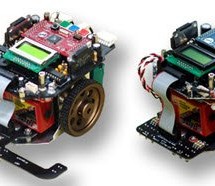 Embedded system An embedded system is designed to perform one function with real-time applications. Embedded systems are found in simple devices like calculators, microwave & television remote controls and also in more complicated devices such as a home security and neighborhood traffic control systems. Many Talented people can take the advantages of simple embedded systems and turn them into a more int ...
Read more

›
This device is a must-have for any respected professional. Any time the need arises, you will have an original, freshly-generated excuse ready in seconds. One press of the button can get you out of a tight spot ensuring smooth sailing toward retirement and guaranteeing that you don't have to perform any actual work. How does it work Simple: The device continuously monitors and decodes the brain waves coming ...
Read more

›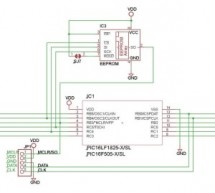 A Microchip PIC based servo controller offering many of the capabilities of digital servos for under $9! The controllers capture the r/c receiver output, optionally manipulate the samples, then regenerate new servo control signals. As such, they greatly enhance what is possible with cheap servos. They were created for my Steam Turret Tank Instructable. Here is a list of some of the things possible: Expand n ...
Read more

›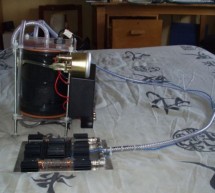 I originally wrote this for my final year project in 2005. I won't provide a parts list as certain technology has moved on such as the ease of Arduino for the electronics and solar cells are a lot better and readily available now. Also I was a student at the time and so my budget was extremely limited but even today I am happy with my design. Many parts of the world suffer from lack of clean water to drink ...
Read more

›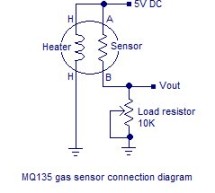 Last Updated on March 12, 2014 by admin in 8051 projects with 15 Comments Alcohol Breathalyzer circuit using 8051 microcontroller (AT89S51). This article is about a breathalyzer circuit using 8051 microcontroller which outputs the blood alcohol content (BAC) from the breath. The BAC is displayed in percentage on a 3 digit seven segment display. The microcontroller used if AT89S51 which belongs to the ...
Read more

›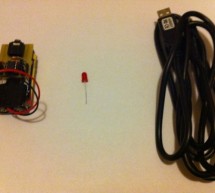 This is instructable for how to get started with PICAXE 08M microcontroller. To get started, you need: - 08M Protoboard or same kind of board (Can be homemade) - A LED - AXE027 USB Cable - 3V Power supply Step 1: Connect the led to pin 4 Just  connect cathode lead to Ground, and anode lead to pin 4 of the microcontroller like this Step 2: Connect the power and the cable Connect the power, and plug the cable ...
Read more

›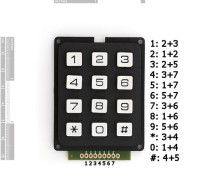 Simple method for creating a custom button keypad that doesn't require separate hardware.  Just your microcontroller buttons a few resistors. What we have here is 9 buttons and 6 signal lines (3 inputs, 3 outputs).  The basic setup is in a grid pattern where the three input lines come down as columns (PIN0, PIN1, and PIN2),  and the three output lines come across as rows (PIN3, PIN4, and PIN5). Each button ...
Read more

›