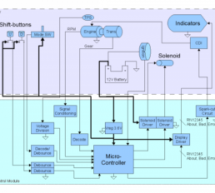 The goal of the electrical design was to streamline an automatic shift control while keeping manual user input in a fast, user-friendly way. The electrical design was driven by the complexity required by the mechanical system. The system takes in rider input in the form of a throttle position sensor, shift pushbuttons, and mode selector. It also takes in other input that the rider doesn't have direct contro ...
Read more

›
$15.00 BASIC Computer? Imagine a microcontroller that you can connect a serial terminal up to to get an ok prompt? What would happen if you changed one of the control registers can I see the effect straight away? Is it really possible to download programs onto this chip from the Internet and run them? Can I create a program and have it run at reset? Do I only need a serial link and two capacitors to get the ...
Read more

›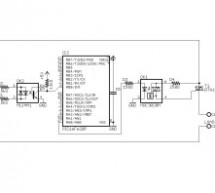 As per the title of this question i'm trying to control an ac resistive load. So far i had little success and i'm experiencing "strange", to me at least, behaviour from the triac(s) i tried. first of all i post a schematic of my test circuit (bare with it, it's not a complete schematic, it represents only the control part as you can see it's sized for a 220v ac line missing in the schematic is a quadrature ...
Read more

›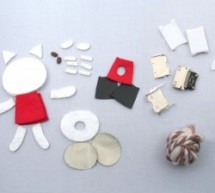 10-minute sewable iPod remote There are a lot of really cool iPod remote control projects: some have simple buttons, some react to  heartbeat or body motion, and others are designed to interface directly with software running on a computer. However, not one of them is truly wearable, or speaks to the unique needs of e-textiles designers.  They have been mostly prototypes, and are seldom intended for serious ...
Read more

›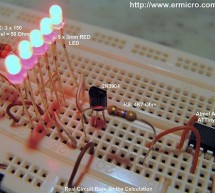 Most of microcontrollers work within 5 volt environment and the I/O port can only handle current up to 20mA; therefore if we want to attach the microcontroller's I/O port to different voltage level circuit or to drive devices with more than 20mA; we need to use the interface circuit. One of the popular method is to use the Bipolar Junction Transistor (BJT) or we just called it transistor in this tutorial. I ...
Read more

›
PIC Stroboscope You have probably been to a party where there is a strobe and it delays everything. Today we are going to use this principle to "slow" stuff (fans) down. Maybe you have seen one using 555 timers, the Arduino and maybe even the Propeller chip. However, have you ever seen one with a PIC? We are going to build this today. I am using the PIC12f675 from Microchip. THer is a video below to show th ...
Read more

›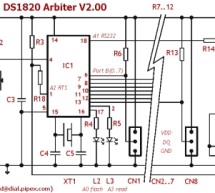 RS232 Connection Notes See the RS232 reference to determine the wiring for either a 9-way or 25-way female D Type "sub-miniature" connector. RTS and CTS are connected together. RXD is used to steal a negative supply. You may have to connect DSR and DCD to DTR if you are using the Arbiter hardware with other software. This connection is not required with HotBox or the NT service tempscv.exe. Reference Descri ...
Read more

›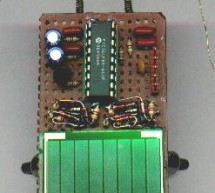 On this page I hope to provide more details than I usually provide for those who wish to construct their own PIC-bot, realising that people actually try to make this stuff. Traditionally, my 'bot pages are for documenting the essentials, not in the kind of detail needed to make as if it were a kit. I document my projects bugs and all, but the simple PIC-bot needed to be worked out. The original 5x platform ...
Read more

›
18 pin PIC Development Board I have long been playing with Microchip PICs but have always made do without some form of development board. To that end I have designed a basic board that I was hoping to get some input for. I haven't yet made this board as I am waiting for some kit to turn up to finish it off and make it, however I thought others may be in a position to use or modify it. Project requirements T ...
Read more

›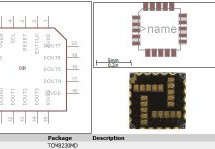 Now the PCB kit I used described how I could draw my circuit layouts directly unto the copper clad board using an special pen with etch-resistant ink, however lacking the dexterity of an artist I chose to get myself some CAD software for generating PCB layouts. After a bit of research I decided to go with EAGLE from CadSoft which has free lite edition, mostly because it seemed popular. I have to say that as ...
Read more

›