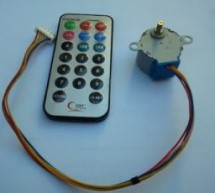 This project shows how to control a 5V unipolar stepper motor from IR remote control uses NEC protocol with PIC18F4550 microcontroller. This controller controls the stepper motor speed and direction of rotation. If you want to see how to drive the unipolar stepper motor using PIC18F4550 microcontroller read the following topic:Interfacing unipolar stepper motor with PIC18F4550 microcontroller And if you wan ...
Read more

›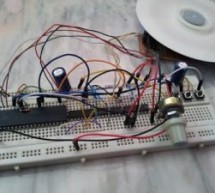 In the following topic URL we've seen how to control BLDC motor speed and direction of rotation using PIC18F4550 microcontroller and 3-phase bridge circuit:CD-ROM Spindle motor (BLDC) control with PIC18F4550 microcontroller This topic shows how to make the same controller using L293D motor driver instead of the 3-phase bridge circuit. The 3 phase bridge is more complicated and expansive and while the L293D ...
Read more

›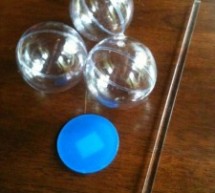 I love collecting and analyzing data.  I also love building electronic gadgets.  A year ago when I discovered the Arduino products, I immediately thought, "I'd like to collect environmental data."  It was a windy day in Portland, OR, so I decided to capture wind data.  I looked at some of the instructables for anemometers and found them quite useful, but needed to make some engineering changes. First, I wan ...
Read more

›
An alternative to using a transistorized H-Bridge circuit is the L298 Dual Full-Bridge Driver. It is very easy to control and it doesn't require any calculation. Simply knowing your motor's required current and the IC's current capacity is enough. For a price though.In order to learn this, you need to first download the IC's datasheet file. Simply google "L298 Datasheet" or click the link —> L298 Datashe ...
Read more

›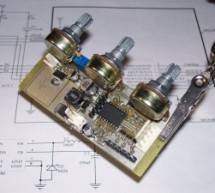 Laser show for poor man Here's another useless but cool looking "must build" gadget for every romantic geek. Let me introduce PIC microcontroller based three axis laser spirograph. Step 1 Gathering stuff Design is quite simple and employs regular parts and components but you are free to change/modify it in way you like. At first prototype I used blank DVD as reflective material but later I discovered more p ...
Read more

›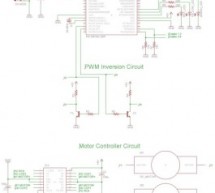 Since we now have a beautiful robotic chassis, we're ready to continue our Building A Robot series, and get serious with some motor control. This second part of building a robot is perhaps the most crucial as it will define what type of control we will have over the motors. Ideally, we want a simple method for controlling the motors so that our software is free to do other things. In this article we will mo ...
Read more

›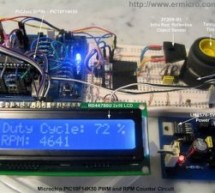 Equipped with sophisticated Enhanced Capture/Compare/PWM (ECCP) peripheral the Microchip PIC18F14K50 microcontroller could produce up to four PWM channels output. The enhanced PWM (Pulse Width Modulation) mode in ECCP peripheral is capable to drive the full bridge DC Motor circuit directly both in forward or reverse direction. It also could generate single PWM output on the selectable PIC18F14K50 pins when ...
Read more

›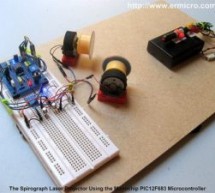 The 8 pins PIC12F683 microcontroller is one of the smallest members of the Microchip 8-bit microcontroller families but equipped with powerful peripherals such as ADC and PWM capabilities. This make this tiny microcontroller is suitable for controlling the DC motor speed. In order to demonstrate the PIC12F683 capabilities and to make this tutorial more attractive, I decided to use the PIC12F683 microcontrol ...
Read more

›
Introduction External circuit converts bass beat of music into pulses.The motor is controlled by them. If theres bass beat recognised then the motor rotates one direction(in full stepping) for a predefined time then stops. If the second beat comes in then it rotates again for the same time and so on.There is a random number generator (from 1 to 4) written into the code which tells how many times have the mo ...
Read more

›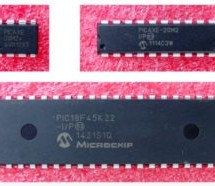 Learn how to combine a PICAXE, IR sensors, and a servo motor to create a device that responds to a moving stimulus. Spoilers: I hook it up to eyeballs that can follow a finger. Related Information Servo Motor Control with an Arduino Servo Control with Arduino Through MATLAB Servo Control via USB with the SAM4S Xplained Pro Control a Servo from Your PC with the Atmel SAM4S What's a PICAXE? PICAXEs are ...
Read more

›