*** There's a firmware update. Please check out! *** LEDs are taking over conventional lighting every day. High-power LEDs over 1W are becoming more and more affordable, and I wanted to start using them to replace the lighting fixtures around me. However I realize that finding and configuring the power supply was a bit of a pain, since I wanted to use different LEDs in different configurations depending on ...
Read more

›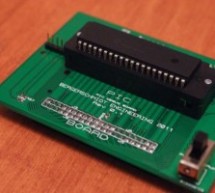 When it comes to debugging a microcontroller circuit, there aren't a lot of simple options.  Since a microcontroller circuit might have multiple things going on at the same time, measuring voltages with a DMM isn't an option.  Using an computerized In-Circuit-Debugger solution is expensive and elaborate, and time-consuming to set up.   People often resort to connecting banks of LEDs to the circuit, but this ...
Read more

›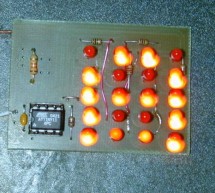 How to drive a lot of LEDs from a few microcontroller pins. Using the fact that many microcontroller pins have three states (+V, GND, or "high impedence", you can drive N*(N-1) LEDs from N pins. So the little 8 pin microcontroller like a PIC12Fxxx or an ATtiny11 can drive 20 LEDs on its five available output pins, and still have one pin left for some kind of input. See also http://www.instructables.com/id/C ...
Read more

›
LED Infinity Mirror Controller, 32 LEDs, Multiple Patterns UPDATE: This kit is discontinued please see the new version, 8 Channel LED Controller v.3, the development files are still available to build this version. As simple a circuit as can be. A 12F675 controls a high-power shift register, which in turn controls up to 48 LEDs at 20ma per, (~120mA per channel) in 8 channels(groups), Software controlled pat ...
Read more

›
Tons of LED dice projects with different output forms have been published online. The most common output configuration in those projects is a 3-1-3 setup (two rows of three LEDs and one LED at in the middle) of seven LEDs, which simulates the actual patterns of dots found on the six faces of a traditional dice. When it is rolled, one or more LEDs are selectively turned on to display a random number between ...
Read more

›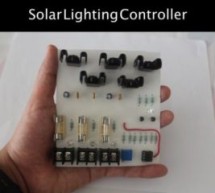 Solar Lighting Controller based on PIC12F675 micro controller to be used with a Solar Panel, Battery and a LED 12V Light, it has built with affordable materials and its ready to use, just plug your devices and its done, this controller will function by itself with no need to turn on or turn off the LED Light or press a button for starting to charge its battery due to its program to do it autonomously. Mater ...
Read more

›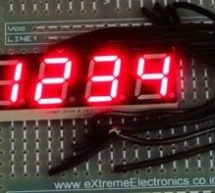 A four digit seven segment display. The image above shows a four digit seven segment display. These type of displays are widely used to present numerical data to users. Example includes clocks, panel meters, microwave ovens, refrigerators etc. As you can see in a four digit displays there are a total of 4 x 7 = 28 segments (made of leds) so you may think that they will require lots of i/o pins of MCU. But i ...
Read more

›
This is advance tutorial on blink/toggle led with pic microcontroller. In this tutorial i am going to teach you how to toggle led on specific delay. This tutorial is not limited to only toggling led, it can be utilized at many other places. Like generating an event after specific delay, triggering a signal after specific time, reading data on known intervals, outputting data after desired time delay, pwm(pu ...
Read more

›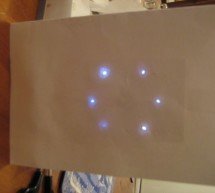 This is an instructable on how to build an LED Christmas card using the PIC 10F200 microcontroller. As this PIC has six pins and is the size of an SMD transistor, it is ideal for low profile applications and can easily be reprogrammed as and when needed. In this case I am using the "reverse polarised LED" trick to get six LED's working from three I/O lines, as detailed in Microchip's "Application Notes". Ru ...
Read more

›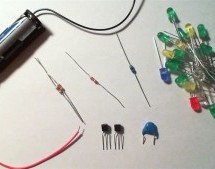 The Joule Thief is such an easy and simple device, but what it does is amazing. It can use a battery that is not usable in any other electronic device and give it life again. It can even take a battery that won't even power a basic LED by itself when it is brand new (1.5 volt AA) and amplify the power so that it can. This "Joule Thief" circuit, using a battery that won't work in any other device, can power ...
Read more

›