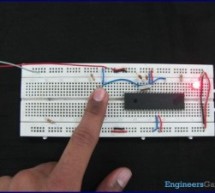 Any microcontroller based system typically has an input and a corresponding output. Taking simple output with a PIC microcontroller has been explained in LED blinking with PIC18F4550. This article explains how to provide an input to the controller and get a corresponding output using PIC18F4550. PIC18F4550 has a total of 35 I/O (input-output) pins which are distributed among 5 Ports. Each Port of a PIC micr ...
Read more

›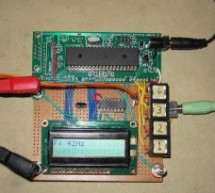 Introduction The Handy Lab Buddy is a tool every ECE should have. The four features of this tool include a talking voltmeter, logic probe, voltage averager, and frequency measurer. As a cheap and accurate device that outputs whatever being measured through speakers, it's one of its kind and an essential tool for lab work. Summary Have you ever tried to debug a circuit and just wished your voltmeter would ta ...
Read more

›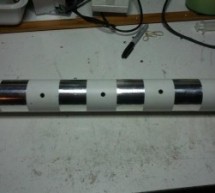 Built utilizing a 24 Channel High Current USB LED Controller to control 12 volt RGB LED Light Strip, in 8 separate groups. Each group has individual 8-bit PWM which can create over 16 million colors. And is driven at full current for maximum color saturation and accuracy. Using the ColorMotion Compatible Firmware, various colors patterns and effects can be created in the software and the uploaded to the dev ...
Read more

›
Game rules You will have to memorize a melody, made of up to 62 steps. A step is one of the four tones available in the game system. In order to help you, each tone is associated to a color LED (yellow, green, orange, red) which lights each time the tone is played. The game system plays the melody, then you have to repeat it correctly by pressing the button of the tone's LED. At the beginning, the melody ha ...
Read more

›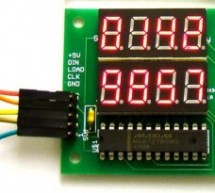 This project is an extension of my previous MAX7219 based SPI seven segment LED display module. The new display features eight 7-segment displays arranged in two rows of four digits. The on-board MAX7219 driver enables you to easily add eight 7-segment LED displays to your project using only 3 I/O pins of microcontroller. The major advantage of using this board is the time-division multiplexing operations r ...
Read more

›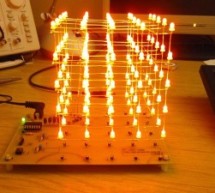 Circuit Description The LED cube is made up from 125 LEDs arranged into 5 layers of 25 LEDs each.  The display itself is multiplexed so instead of requiring 125 connections it requires one to each of the five layers and 25 to each LED in a layer making a total of 30.  The cube is refreshed by a software interrupt routine with each layer active for 2ms, so the entire cube is refreshed every 10mS (100Hz). Thi ...
Read more

›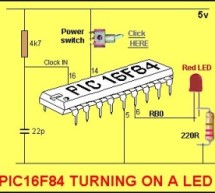 As the title suggests, this guide is targeted for those who are new to the world of PIC microcontrollers. I cover the basics from hardware to software along with programming the device and a few hints along the way. I do assume a little bit of electronics knowledge - eg, reading circuit diagrams - I'm guessing if someone has the knowledge to Google "Intro To PIC's" then they know something about basic elect ...
Read more

›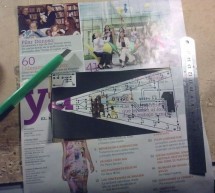 POV Christmas Tree Still don't have a tree for this holidays?, Don't worry here you have a small, reusable, eye-catching tree for your holiday needs. This project started as a SMD soldering tutorial for a course i've made in electronics, so it's meant to be a one day project to learn a little bit of SMD soldering and also have the coolest of all trees. Step 1 Gather the materials For making the Awesome POV ...
Read more

›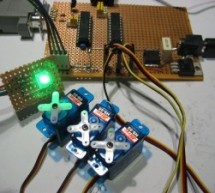 Overview Ever since I made the serial controlled RGB LED PWM driver I've had many requests for an addressable driver.  Well I've finally got round to producing one.  The code is now completed and tested and the prototype boards are fully working. The design process behind this project was to enable anyone with a bit of electronics knowledge to build an array of cheap RGB LED drivers that they can control fr ...
Read more

›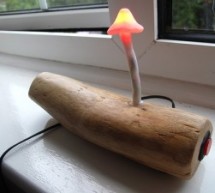 About a year ago I started on a project to make a temperature controlled nightlight. I was inspired by seeing these lovely LED lamps styled as mushrooms growing out of pieces of wood. Those mushrooms were made out of glass, which was somewhat beyond my skills. However I then saw some had used translucent sculpey to make mushroom nightlights on instructables. So with that discovery it seemed like it would be ...
Read more

›