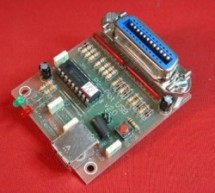 Pic-plot now goes to USB! A perfect low cost solution to quickly get screen plots of your GPIB instrument on your laptop PC without complex software. It emulates the HP7470A operation on the GPIB side, and outputs the HP-GL data at the USB port to be read and stored on the PC by any capturing software. GPIB addresses and other set-and-forget parameters can be configured by a simple Setup menu, then no Dip-s ...
Read more

›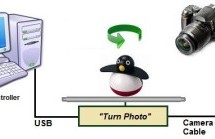 A friend asked me if I could build him a device that would allow him to take photos of his products in 360 degrees. That kind of photo is actually an animation that consists of several photos of the same product but from different angles. It means that we need a device that can be controllable and that could take pictures on even intervals. UPDATE: English version of software is now available for download h ...
Read more

›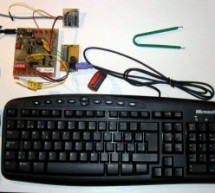 Introduction Sometimes you only need a simple and cheap RS232 terminal to get sufficient control over a PC or a RS232 device. There is no need, no space or even no power to place a monitor, a computer case and a keyboard. Maybe there exists also the problem, that the PC or the device is located somewhere else and you want to interact with it over a short distance. The cheapest way to obtain a complete user ...
Read more

›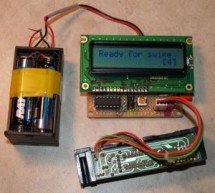 The HandySwipe provides a portable magnetic card reader interface and display. It collects card data from a "Type 2″ card reader (shown here), and displays the data on a small character LCD screen. Type 2 stripes are by far the most common in use, such as on credit cards and drivers' licenses. The device can store up to 50 cards, runs on four AA's, and has a serial connection to download its memory to your ...
Read more

›
How to interface LCD (Liquid Crystal Display) display module to PIC microcontroller? LCD is a passive component, that is it does not make any light but just modifies the light passing through it for alphanumeric displays. LCD is exclusively manufactured to be used with microcontrollers, which means that it cannot be triggered by usual IC circuits. This embedded program shows how to connect PIC to LCD displa ...
Read more

›
Circuit schematic PCB HEX code, V1.11 (operates with 4,000 MHz quartz) Hex code, V1.12 (operates with 4,1943 MHz quartz) PIC config bits Photo - Top view Photo - Bottom view Photo - Latest PCB version with TO-92 style 78L05 housing - Top view (132 kbyte) Photo - Latest PCB version with TO-92 style 78L05 housing - Bottom view (138 kbyte) This is a successor of the PIC16C71 4-digit LED f-counter & ...
Read more

›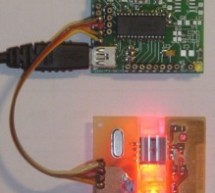 This is an example USB project showing how to interface an optical mouse sensor (the ADNS-2620) with a standard XP/Vista computer. The TD-USB-01 board with a PIC18F2550 communicates with: the PC: USB 2.0 through a mini-B connector. the mouse sensor board: SPI over 4-wire flatcable. Here are the technical specifications: PC Win XP/Vista interface application with Visual C# 2008 Express: free download. TD-USB ...
Read more

›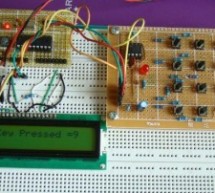 Keypads are a very commonly used input device in microcontroller-based systems. In a keypad, multiple switches are arranged in rows and columns so that they could be interfaced to a microcontroller with a minimum number of I/O pins. For example, a 12-key keypad is arranged in a 4×3 format, which allows to interface the 12 keys to a microcontroller with only 7 connections. The location of each key on the key ...
Read more

›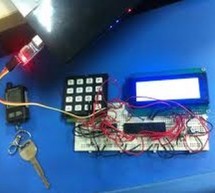 Matrix keypads are very useful when designing certain systems which needs user input. These keypads are constructed by arranging push button switches in rows and columns as shown in Fig.1. Scanning keypad to detect pressed keys involves several steps and there are several methods to achieve this. The method presented here is capable of detecting more that one key press at time and encode that information in ...
Read more

›
Intro: How to use a 74HC595 Shift Register with a AVR ATtiny13 If you have been playing with microcontrollers and electronics then you have likely seen LED dot matrix displays and other projects that use shift registers like 7-segment displays and more. This instructable goes over a quick intro to the 74HC595 8-Bit Serail to Parallel Shift Register with Latch and how to interface it to an AVR ATtiny13 to fl ...
Read more

›