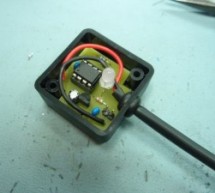 Description Recently I got a new motorbike and on my second trip out, with only 50 miles on the clock the rectifier/regulator unit failed.  The battery on a bike is pretty small and with the head light permanently on and all the ECU, ignition and fuel injection stuff it didn't take long to run the battery flat.  Fortunately I'd stopped and there wasn't enough charge left to turn the engine over, but it's po ...
Read more

›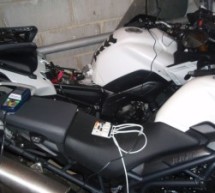 Description This project came about because I have three motorbikes and being a bit of a fair weather biker they don't get used much over the winter months.  I have an OptiMate™ 4 charger that I connect to the bikes but this needs me to manually swap it from one bike to the next and between forgetting to do it and not remembering which bike it was last connected to it's all a bit unreliable. So this project ...
Read more

›
Overview This adapter allows you to interface with your car's OBD-II bus. It provides you a USB interface using the ELM327 command set and supports all major OBD-II standards: SAE J1850 PWM SAE J1850 VPW ISO 9141-2 ISO 14230-4 ISO 15765-4 CAN Hardware You do not have to be familiar with all the details of OBD-II protocol as the adapter and PC desktop software will do it for you. The adapter kit schematic is ...
Read more

›