Novelda, with its XeThru technology based on UWB microwave sensing, offers medical grade monitoring of respiration that can be easily used in everyday lives and homes. With its wireless measurement principle, and non-contact capability, users are not bound by wearing on-body sensors or keeping them charged every day.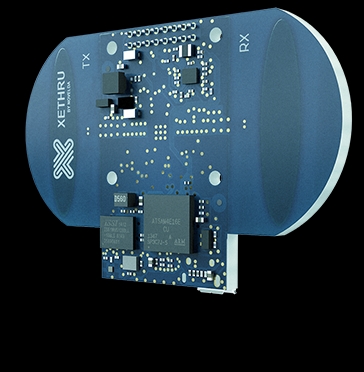 The respiration module will detect body movement, presence, distance, respiration frequency, and provide breathing pattern tracking – all with the same sensor. With an effective detection measurement range up to several meters, the sensor can be placed on your nightstand or in the ceiling above your bed.
It is able to see through obstacles such as duvets and clothes and is not sensitive to body orientation within the field of view. Multiple sensors can also operate in the same space allowing people to use their individual sensor simultaneously and in the same room as others. Our respiration module is fully self-contained, uses low power and is easy to integrate and configure.
For more detail: Noncontact sensors monitor respiration and movement