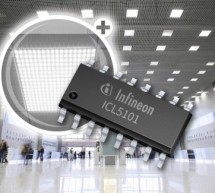 Infineon has added to its lighting control ICs, with a chip addressing lighting systems in the range of 40W to 300W. The high-voltage resonant controller IC ICL5101, is for indoor and outdoor LED lighting, high-bay and low-bay lighting, street lighting, parking garage and canopy lighting, office lighting, retail and shop lighting. Since the total cost of ownership is an important aspect for industrial light ...
Read more

›
A LOT OF POWER IN A TINY FOOTPRINT. Smaller than a standard playing card, the DragonBoard™ 410c packs a lot in a tiny footprint, including a quad-core 1.2Ghz Snapdragon 410 processor, 1GB RAM, 8GB eMMC storage, Wifi, GPS, and Bluetooth. A PLATFORM BUILT FOR ANY PROJECT The DragonBoard™ 410c offers a fully integrated solution of hardware and software that is designed to erase technical limitations and offer ...
Read more

›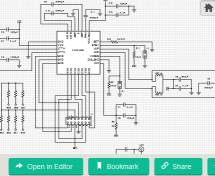 The F1200 of an IDT is a digitally controlled intermediate frequency differential variable gain amplifier that adjusts the gain either dynamically or as a one-time channel gain setting. The device has extremely low noise figure over the entire gain control range. It is packaged in compact 5x5 Thin QFNs with 200 ohm differential input and output impedances for ease of integration into the receiver lineup wit ...
Read more

›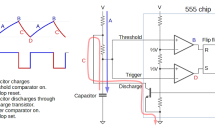 If you've played around with electronic circuits, you probably know[1] the 555 timer integrated circuit, said to be the world's best-selling integrated circuit with billions sold. Designed by analog IC wizard Hans Camenzind[2] in 1970, the 555 has been called one of the greatest chips of all time with whole books devoted to 555 timer circuits. Given the popularity of the 555 timer, I thought it would be int ...
Read more

›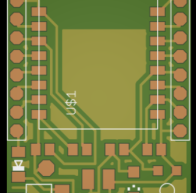 This is an old design of the breadboard adapter. Please look at this blog post for the recent design. I designed a single-sided ESP-12/ ESP-07 breadboard adapter PCB which will be easy to etch and solder for anyone who loves to play with the ESP8266 on a breadboard like me. Eagle files are in my github repo Features are: * Fits ESP-12 and ESP-07 module * Single-sided self-etchable design * Few, cheap parts ...
Read more

›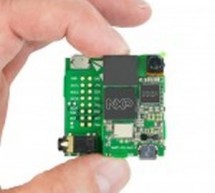 Established companies and emerging start-ups are putting a stake in the Internet of Things ground, an opportunity with estimates of 50 billion devices connected by 2020. Standing in the way for many companies is the increasing complexity of technology inside connected devices. Shortened design cycles further fuel pressure felt by designers — the shelf-life of an IoT device is similar to a smart phone, from ...
Read more

›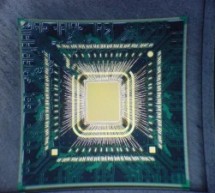 Given how important chips are to modern society EVERYONE should understand and appreciate how they are made.  Every field has its own set of terms, jargon, and acronyms (engineers love acronyms!). As you would expect, chip design is no different. If you are new to chip design, it might take you a few days to read through the Wikipedia entries for each one of these 200 topics. If you are interested in actual ...
Read more

›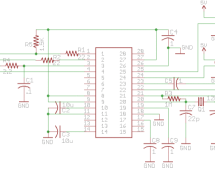 When S/PDIF became available in the Teensy Audio Library I thought this might be the solution to ground loop problems I'd been having when interfacing projects to my PC. However, I quickly realized I didn't have any sound cards with an S/PDIF interface. In the belief that I'd rather build than buy I decided to update one of my previous projects, a PCM2904 based sound card, to include an S/PDIF interface. Th ...
Read more

›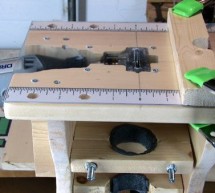 Mini - Table Saw / Router / Shaper for Dremel rotary tool.  Now that the Dremel contest voting is over I guess it's ok to update this instructable. Here is a "supplement" video showing the table saw extension in action. :) am attaching a PDF that includes the templates I made for this project.  Open the PDF and save it to your computer. Print out the templates (I suggest using 100 pound card stock for the t ...
Read more

›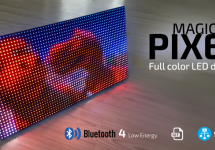 MAGIC PIXEL Magic Pixel is a universal and handy Bluetooth LED display, which we've been developing with focus on ease of use and effectivity. It can be used for displaying advertisement, information or just for fun. Magic Pixel is an ideal solution where effective and dynamic visualization of information is required. With its thin profile and matte black front panel Magic Pixel looks unsuspicious, but its ...
Read more

›