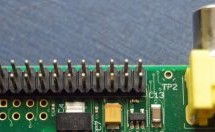 Working with microcontrollers means managing GPIO pins at some point. Many configurations have been developed for modern microcontrollers which can lead to some "fancy" terms that may confuse programmers. Its important to understand all of this to avoid confusion and errors while programming. First, some terms need to be understood. GPIO pins have tri-state logic which means that contrary to popular beliefs ...
Read more

›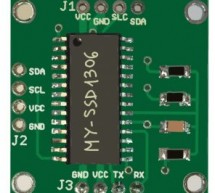 A board that transforms your SSD1306 OLED Display into an RS232 monitor with HTML built-in parser. About My-SSD1306 allows you to connect any device equipped with RS232 to the I2C SSD1306 displays. My-ssd1306 is an interface board for display OLED SSD1306 (with I2C port enabled) created to extend the use of these displays to all the devices equipped with RS232. My-ssd1306 will be an open source and open har ...
Read more

›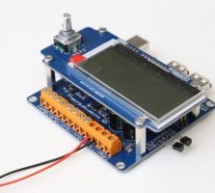 Description After 3 years of development, this open source project is nearing completion. From its modest beginnings it has evolved into a rather sophisticated device with a USB interface, powerful USB charging ports, a 20x4 character LCD, a rotary encoder with push button, precision measurement of everything from voltages and currents to temperatures. There are 4 PWM power outputs, 4MB of storage for a yea ...
Read more

›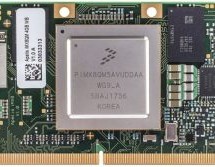 Toradex, a Swiss embedded technology firm announced the world's first embedded board built on NXP's i.MX8M QuadMax back in Mar. 2017. Recently, Toradex has opened early access for selected customers to the SODIMM-style Apalis iMX8 module. A sign-up form offers the potential for newcomers to get an early look. This new Linux powered, wireless-enabled Apalis iMX8 uses the QuadMax, which is the most powerful i ...
Read more

›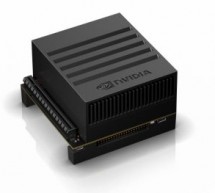 NVIDIA Jetson Xavier is the latest addition to the Jetson platform. It's an AI computer for autonomous machines, delivering the performance of a GPU workstation in an embedded module for a consumption under 30W. With multiple operating modes at 10W, 15W, and 30W, Jetson Xavier has greater than 10x the energy efficiency and more than 20x the performance of its predecessor, the Jetson TX2. Jetson is a product ...
Read more

›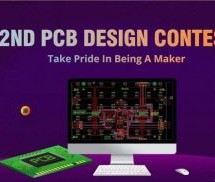 Everyone has been waiting on their toes for the commencement of the PCBWay design contest. As of June 11, information was shared on the competition's official website that the contest would start soon. This means it is time to get ready with some awesome PCB designs and win fabulous prizes. This is the second edition of the competition, and the primary goal is to discover hidden gems in the electronics engi ...
Read more

›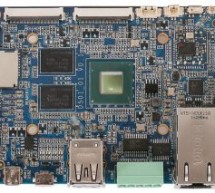 Ohio based company, Estone Technology (AKA Habey) has updated the product page for the new EMB-2610 Pico-ITX SBC. The EMB-2610 follows earlier Habey Pico-ITX SBCs such as last year's i.MX6 UL powered EMB-2200 and i.MX6 based EMB-2230. This time Estone has used a 14nm Intel Atom SoC. Rather than going with Apollo Lake, they used the quad-core, 1.92GHz Atom x5-Z8350 from the Cherry Trail family that tried but ...
Read more

›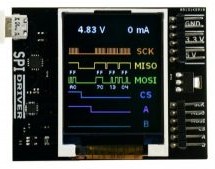 This moment in Crowd Supply you can find SPIDriver an intuitive tool for using SPI devices. The campaign that has already collected over $1000 of its $2700 goal, was designed to launch into the market a device to make our lives easier. It can be used with any SPI device such as LCD panels, flash memory, sensor LEDs etc. but what does it does exactly? The SPI driver shows you the SPI bus in real time, which ...
Read more

›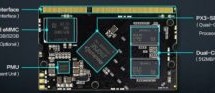 Firefly has launched a new SODIMM-style, 67.6 x 40mm Core-PX3-SEJ module that runs Android 5.1 or Ubuntu 15.04 on a Rockchip PX3-SE. It's a new 1.3GHz, quad-core, Cortex-A7 SoC. The 40 USD module is available in a 1GB RAM/8GB eMMC configuration on a $120, 117 x 85mm Firefly-PX3-SE development board. Other memory configurations may also be available soon. The PX3-SE SoC gives the module a sandwich-style dev ...
Read more

›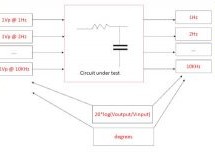 Introduction Frequency domain analysis is very important to know more about any system/ circuit or transfer function that we deal with. And the first thought comes to our mind about frequency domain analysis is "Bode plot". Bode plot is a combination plot of magnitude and phase difference of output vs. input of a cosine wave of single frequency, when it is applied to a circuit. Each of these cosine wave (si ...
Read more

›