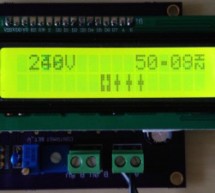 An article by Dieter Laues in the February 2012 issue of Elektor inspired me to get my soldering iron out. The article described how by measuring the frequency of the mains electricity supply in any socket, the relative load across the entire electricity network could be determined. I ordered a pre-programmed processor (of the correct supply frequency) and built a meter for the electrical engineering depart ...
Read more

›
Linear Voltage Regulator The power supply runs on a linear voltage regulator built on discrete components. The design of the linear regulator was inspired by the user Amspire from the EEVblog forum. The basic idea is that the Q1 pass transistor and U5A op amp act in a classic voltage regulating loop. U5A gets feedback from the output voltage and acts on Q1 in such a way that the output voltage equals the re ...
Read more

›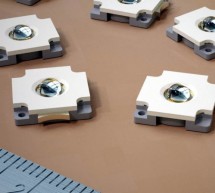 Aiming at lighting manufacturers that don't want to buy a soldering line, Sheffield-based Litecool has developed a self-adhesive self-connecting LED package that can be pick-and-placed direct onto heatsinks – and it accepts standard lenses from Carclo. No PCB, metal-cored or otherwise, is required. The key to self-adhesive packaging for power devices is to spread heat to an area much large than the die befo ...
Read more

›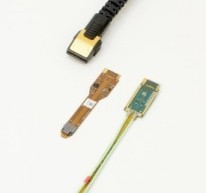 BEAVERTON, Ore., March 15, 2016 /PRNewswire/ -- Tektronix, Inc., the world's leading manufacturer of oscilloscopes, today introduced the P7700 series of TriMode™ probes for use with Tektronix performance oscilloscopes. Offering up to 20 GHz bandwidth, the new probes ease the challenges designers face when debugging circuits found in the latest mobile and enterprise designs by minimizing probe loading, impro ...
Read more

›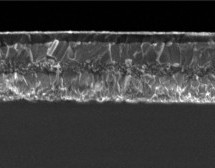 17.03.16 - EPFL scientists achieve the highest yet reproducibility for perovskite solar cells combined with a boundary-pushing 21.1% efficiency at normal operating conditions. Perovskite solar cells hold much promise for cost-effective solar energy. However, heat stability is an issue, and can significantly limit the solar cell's long-term efficiency. A team of scientists led by Michael Grätzel's lab at EPF ...
Read more

›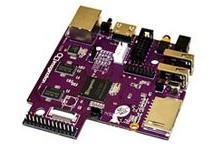 Imagination Technologies' decision to reveal the inner-most secrets of the MIPS microprocessor architecture to academics could dramatically improve the teaching of electronics in universities. The MIPS architecture started off as an academic exercise by John Hennessy at Stanford University, and is the subject of a standard educational book by Hennessy and David Patterson. Imagination University programme ma ...
Read more

›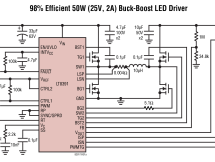 Features 4-Switch Single Inductor Architecture Allows VIN Above, Below or Equal to VOUT Synchronous Switching: Up to 98% Efficiency Proprietary Peak-Buck Peak-Boost Current Mode Wide VIN Range: 4V to 60V Wide VOUT Range: 0V to 60V (51V LED) ±3% LED Current Accuracy 2000:1 External and 128:1 Internal PWM Dimming High Side PMOS PWM Switch Driver Integrated Bootstrap Diodes No Top MOSFET Refresh Noise in Buck ...
Read more

›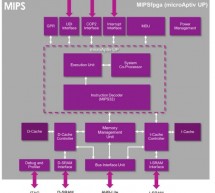 Imagination is offering universities worldwide free and open access to its MIPS architecture as part of the Imagination University Programme (IUP) called MIPSfpga. Through MIPSfpga, Imagination is offering access to a fully-validated, current generation MIPS CPU RTL in a complete teaching package.CPU architecture is generally taught as part of electronic engineering, computer science and computer engineerin ...
Read more

›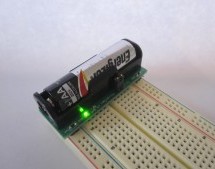 Everything has now been ordered and paid for - the BooSTicks and the add-ons from Backerkit are all in process or on their way now.  There were a few unexpected minor delays in the process of getting surveys set up and returned, accounts set up and linked and so on, so we don't expect to see the BooSTicks until the end of June now.  They'll probably start shipping to backers in June, but we may not be done ...
Read more

›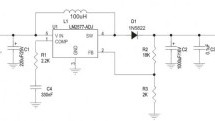 Step up DC-DC converter is based on LM2577-ADJ IC, this project provides 12V output using 5V input, maximum output load 800mA. The LM2577 are monolithic integrated circuits that provide all of the power and control functions for step-up (boost), fly back, and forward converter switching regulators. The device is available in three different output voltage versions: 12V, 15V, and adjustable. Requiring a mini ...
Read more

›