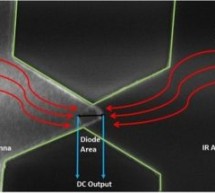 A team from King Abdullah University of Science and Technology (KAUST) in Saudi Arabia has developed a device which will use infrared radiation, in addition to waste heat from industrial processes, for power generation. The device will do this by transitioning quadrillionth-of-a-second wave signals into useful electricity. Scientists point out that infrared heat can be harvested 24 hours a day. One method o ...
Read more

›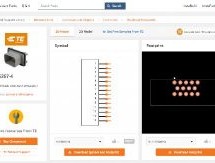 SCHAFFHAUSEN, Switzerland and SAN FRANCISCO, CA (February 14, 2018) — TE Connectivity (TE), a world leader in connectivity and sensors, and SnapEDA, the Internet's first parts library for circuit board design, are collaborating to make more than 25,000 new digital models available to electronics designers, helping them bring their products to market faster. Traditionally, designers have spent days creating ...
Read more

›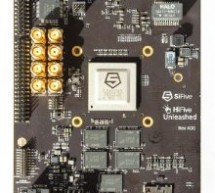 RISC-V is an open specification of an Instruction Set Architecture (ISA). That is, it describes the way in which software talks to an underlying processor – just like the x86 ISA for Intel/AMD processors and the ARM ISA for ARMprocessors. Unlike those, however, the RISC-V ISA is open so that anyone can build a processor that supports it. Just as Linux revolutionize the software world, RISC-V could create a ...
Read more

›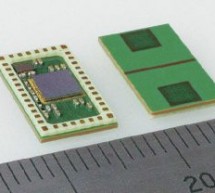 The Socionext MN87900 from Socionext is a powerful and low-power single-chip microwave sensor at 24GHz with sophisticated sensing capabilities like motion detection, speed and direction detection and so many, that can quickly find applications in the Internet of Things sensing applications. Unlike PIR sensors like the popular HR-SR501 that can detect motion to about 3 meters at about 120 angles and based on ...
Read more

›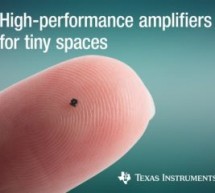 Texas Instruments introduced the industry's smallest operational amplifier and low-power comparators at 0.64 mm2. As the first amplifiers in the compact X2SON package, the TLV9061 op-amp and TLV7011 family of comparators enable engineers to reduce their system size and cost, while maintaining high performance in a variety of Internet of Things (IoT), personal electronics and industrial applications, includi ...
Read more

›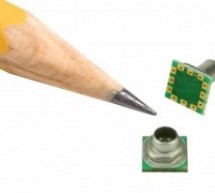 It can be relatively easy to introduce a board mount pressure sensor to the market. In fact, over the last few years, several companies have introduced low-performance, unamplified sensors to address high volume opportunities. However, modern applications demand so much more than a cheap low-performance sensor. Design cycles don't allow for designers to do all of the extra work needed to make a useful measu ...
Read more

›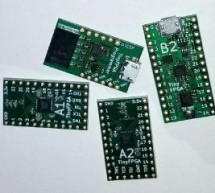 The TinyFPGA boards from Luke Valenty (TinyFPGA) are a series of low-cost, open-source FPGA development boards. These boards offer an inexpensive way to get an introduction to the world of FPGAs. If you have ever considered working with an FPGA before, you will know how difficult they could be especially for those new to the game. TinyFPGA boards are an excellent way to kickstart development with them. They ...
Read more

›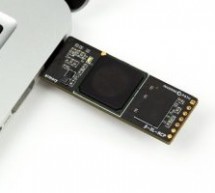 An open source USB stick computer for security applications. The USB Armory is full-blown computer (800MHz ARM® processor, 512MB RAM) in a tiny form factor (65mm x 19mm x 6mm USB stick) designed from the ground up with information security applications in mind. Not only does the USB Armory have native support for many Linux distributions, it also has a completely open hardware design and a breakout prototyp ...
Read more

›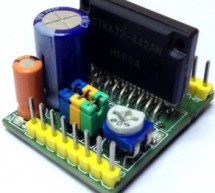 Unipolar stepper motor driver can drive unipolar motor up to 3.5A and supply range 10 To 50V DC. The board has been designed using STK672-442AEN IC.  The STK672-442AN is a hybrid IC for use as a unipolar, 2-phase stepper motor driver with PWM current control and Micro-stepping. Features Supply Up to 50V DC Input Logic Supply 5V DC Input Load Current 3.5Amps Stepper Motor: 5 Wires, 6 Wires, 8 Wires (Unipolar ...
Read more

›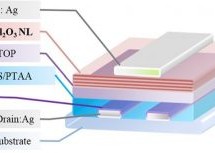 Amorphous silicon-based Thin-film transistors (TFTs) are the foundation of many modern-day technologies, such as smartphones and flat-panel TVs. Still, it comes with a few drawbacks like performance limitations due to limited carrier mobility. Provoking the researchers in search of something better. As a result, Organic thin-film transistors (OTFTs) were developed. OTFTs have solved the problem with carrier ...
Read more

›