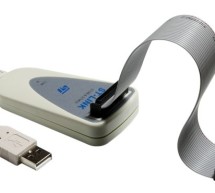 I remember that once in the beginning I said that I don't want to buy a programmer/debugger hardware for learning a new MCU like the STM32 and also STM32s already come with built-in bootloader to facilitate programming via USART just like Arduino. Still the second is true. Well what about the first? To my own surprise I actually acquired a number of STM32-related stuffs since the time I started playing and ...
Read more

›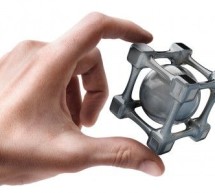 Stanford University researchers claim to have created the first stable pure lithium anode in a working battery by using carbon nanospheres as a protective sheath to guard against degradation. As a result, the researchers predict that commercial developments may eventually result in anything up to a tripling of battery life in the not-too-distant future. At a basic level, a battery is composed of three main ...
Read more

›
A non invasive current sensor is connected to the spark core (with a few components), and clamped around a cable in the Mains distribution unit. No wiring is required, however Do not try this at home, as the Mains Distribution Unit should not be tampered with unless one is Licensed to do so. The back end is Web Application hosted on a LAMP (Linux Apache MySql PHP) setup. Initially it was hosted on a raspber ...
Read more

›
Thanks to GearBest for sending in this Opus BT-C3100 V2.0 Intelligent Battery Charger for review. at a quick glance this charger might look like any other charger that you see at the grocery store.  Your generic store bought brand probably also has 4 charging bays for AA and AAA batteries, it probably has 2 charging circuits which places 2 cells in series to charge them, it most likely has 2 charging lights ...
Read more

›
Bega220 as a universal microcomputer with an OS and a 7" touch display already found its place in many applications. Now company Bolymin launched on the market an improved version resistant to dust and water (IP66) - the BE220C module. IP66 resistance applies to a front side and a bezel, what´s in the vast majority cases fully sufficient, because in praxis the module is always installed into a target device ...
Read more

›
When I was 12, I built my first speaker out of a shoebox. It sounded terrible but I loved the process of building my own stuff. Flash forward to 2010 and my career as a location sound mixer. I needed a portable, yet very rugged battery powered speaker and I had no choice but to make it myself out of one of my equipment cases and found parts. It was a hit with the crew and suddenly I had requests to build mo ...
Read more

›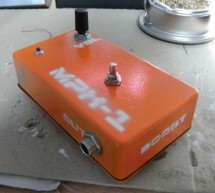 Every guitar player desires it: The "perfect" sound! The components for it are: SOFT skill of the player mojo, soul, heart (name it the way you want, but essentially you can't buy it -> You have to have it!) HARD the guitar (the wood, the strings,... -> The Hardware) for electric guitars: The amp/speaker unit While we can't do anything but practice for the "soft" side we are able to improve a lot on t ...
Read more

›
µGFX is a library to interface all kinds of different displays and touchscreens to embedded devices. The main goal of the project is it to provide a set of feature rich tools like a complete GUI toolkit while keeping the system requirements at a minimum. µGFX can either be run on top of an operating system like ChibiOS/RT, FreeRTOS and many others or on a bare-metal system. The library is entirely written i ...
Read more

›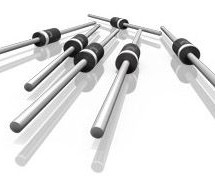 If you have an application, where you work with kilovolts and you need a suitable diode, we have a solution for you. It´s not a quite common thing, to find a diode with a reverse voltage of more than 1000V in your "home-drawer stock". But you develop a device, requiring a diode with a substantially higher reverse voltage and nothing suitable is by a hand … The help is simple - use the DD1000 diode or in cas ...
Read more

›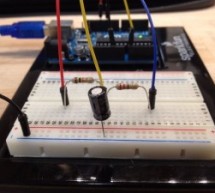 This tutorial provides a guide on how to set up an Arduino to measure the capacitance of a capacitor. This can be useful if the capacitor is unlabeled or if it is self-built. Capacitance is an object's ability to store an electric charge. Reasonably, this object is referred to as a capacitor. A capacitor that stores this charge in an electric field between two conductive plates is known as a parallel plate ...
Read more

›