If you want to take a timelapse with your camera, it may be helpful to use an intervalometer. It is an attachment or facility on a camera that operates the shutter regularly at set intervals over a period, in order to take timelapse series or take pictures after a set delay. Daniel Knezevic had developed a custom made intervalometer for DSLR cameras. Dintervalometer (Deni's intervalometer) enables cameras t ...
Read more

›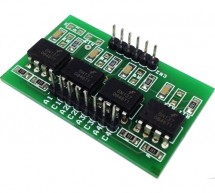 4 Channel Opto isolated board has been designed around 6N137 Opto-coupler, the 6N137 optocoupler is designed for use in high-speed digital interfacing applications that require high-voltage isolation between the input and output. Applications include line receivers, microprocessors or computer interface, digital programming of floating power supplies, motors, and other control systems. The 6N137 high-speed ...
Read more

›

A Programmable Optical Slave Flash Trigger for Digital Cameras with Processor PIC 12F675 The synchronizer ensures a contact-free, optical synchronization of external photographic flashguns. The triggering of the external flash is derived from embedded flashes of a camera. It can be used for both digital and "analogous" cameras or for a remote synchronization of the actual flash units. Its use is optimal esp ...
Read more

›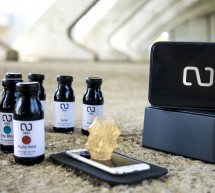 Born in 2014 from the simple idea of making 3D printing accessible for everyone, Filippo Moroni and Pietro Gabriele worked on new technology to develop a high quality 3D printer that was affordable and easy to use. Their goal was to make the most diffused printer in the world and to develop a worldwide community around it. After 2 years of hard work, ONO has developed and grown into the first 3D printer of ...
Read more

›
Now this post will be for some serious stuff involving video compression. Early this year I decided to make a lossless compression IP core for my camera in case one day I make it for video. And because it's for video, the compression has to be stream operable and real time. That means, you cannot save it to DDR ram and do random lookup during compression. JPEG needs to at least buffer 8 rows as it does comp ...
Read more

›
Designing a simple and cheap temperature logger. Part 4: The junk in the trunk. Posted on February 3, 2012 I somehow managed to solve the problem of the serial flash memory write block size vs. the erase block size. I just had to write a custom FAT12 filesystem.. As seen before, the Temperature Logger will act like an USB memory stick. There will be at least two files. One with the time stamped temperature ...
Read more

›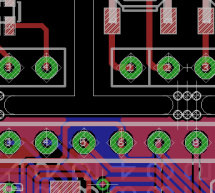 Today I stumble across a neat/new feature in Eagle I haven't seen before. Prolly in there since early versions 7, but at least it is present in version 7.5.0 (current version at writing is 7.7). Some PCB manufacturers will accept panelized PCB and you can save a few bucks by combining a few small designs into a larger design. This will save cost and the environment. Panelizing is done by machining a slot be ...
Read more

›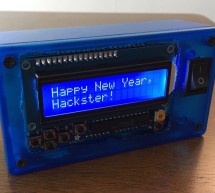 This Arduino-based pager by  Mike Schaus will allow you to send and receive real SMS text messages. This messaging device has its own SIM card and phone number. 4 January, 2017elab 2128 1 This Arduino-based pager by  Mike Schaus will allow you to send and receive real SMS text messages. This messaging device has its own SIM card and phone number. In order to build this project you need the following parts: ...
Read more

›
Description Create a design and simulate using EE-Sim: [MAX15058] The MAX15058 high-efficiency, current-mode, synchronous step-down switching regulator with integrated power switches delivers up to 3A of output current. The device operates from 2.7V to 5.5V and provides an output voltage from 0.6V up to 94% of the input voltage, making the device ideal for distributed power systems, portable devices, and pr ...
Read more

›
I was thinking about making a resistor decade box, but I found the rotary switches that are used in these most of the time rather expensive and a bit old fashioned. That's why I decided to use a rotary encoder and select the resistors with a microcontroller. Now I only had to find a way to "make" the resistance. Switching resistors with transistors or mosfets gives a high switch resistance and can't handle ...
Read more

›