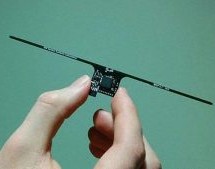 A new research initiative between the University of Washington's Sensor Laband the Technical University of Delft in the Netherlands has created a microprocessor that can power itself through stray radio waves and receive programmable updates in the same fashion. While the RISC-derived 16-bit microcontroller CPU is very weak compared to modern standards, it's much more powerful than any other device that's p ...
Read more

›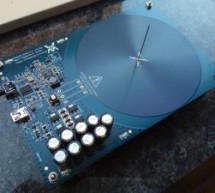 A new and improved PCB spiral Teslacoil. This Teslacoil has etched windings on a print circuit board. It  has a USB interface which also powers the coil. The resonance frequency is about 4MHz. It has a turns ratio of 1:160 with 6mil tracks for the secondary. The total trace length of the secondary is 25m. What most Tesla coils have in common is that they are quite big and dangerous. You do not just put them ...
Read more

›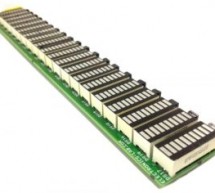 Jumbo 20 Segment SPI (Serial) bar graph driver using 74HC595 serial to parallel converter IC and BC635 display driver transistor. This project is useful for application like Amusement machines, arcade gaming, voltage display, current display, pressure sensor display, temperature sensor display , process control equipment, battery condition monitor and many more. Each segment of display consist 10 LED Bargra ...
Read more

›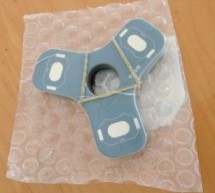 DESCRIPTION A smart, programable Fidget Spinner with the following features: * JavaScript programmable * 10-Pixel RGB PoV display (using APA102 LEDs) * Spin count / speed detection using a magnetic latch * Using Nordic Semiconductor nRF52832 chip * Bluetooth Low Energy (BLE) communication with smart phone / computer for controlling the display, reading the spin count and programming * Over-the-air firmware ...
Read more

›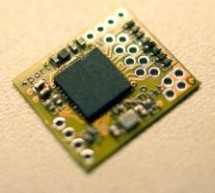 A 4-port upgrade to the original NanoHub; an entire 4-port USB hub that is smaller than a USB connector The NanoHub 4-port is a natural evolution of the original 2-port NanoHub - a truly tiny USB hub to use in the most cramped of spaces. Nanohub 4-port is bigger and better! Even though it boasts twice as many downstream ports (effectively tripling its usefulness; providing 3 extra USB ports instead of just ...
Read more

›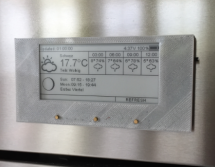 I'm a fan of all kind of weather stations. When Daniel Eichhorn twittered about his new version using an E-Paper display module, I immediately preordered one. I decided to build a station with a custom enclosure, so here is my version of a 3D printed version, featuring magnets so it can be attached to the fridge: Using e-paper for a weather station is an ideal solution, as the data does not need to be updat ...
Read more

›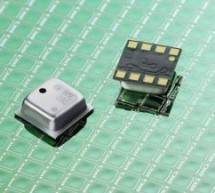 Bosch Sensortec announces a world first in sensor technology: the BME280 Integrated Environmental Unit combines sensors for pressure, humidity and temperature in a single package. This unique sensor has been developed to support a broad range of emerging high performance applications such as indoor navigation, home automation control, personalized weather stations and innovative sport and fitness applicatio ...
Read more

›
Imagine you have a window that isolates noises and passes only nature sounds like sea waves in addition to fresh air. Seems like it will happen in dreams only, right? Actually, researchers from South Korea, bring this window from dreams to the real. Soundproofing is difficult and expensive, it usually relies on transferring sound into a medium which absorbs and attenuates it. But this also will stop the air ...
Read more

›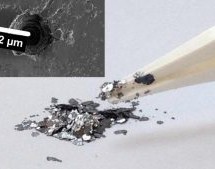 Lithium-ion batteries are flammable and the price of the raw material is increasing. Scientists and engineers have been trying to find out a safe yet efficient alternative to the Lithium-ion technology. The researchers of Empa and ETH Zürich have discovered promising approaches as to how we might produce powerful batteries out of waste graphite and scrap metal. Kostiantyn Kravchyk and Maksym Kovalenk ...
Read more

›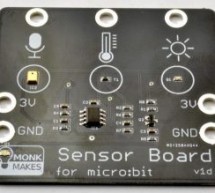 The MonkMakes Sensor Board for micro:bit allows you to sense sound level, temperature and light level. Features 3V and GND connections can be made from either side and allow you to power a second board such as the MonkMakes Relay Board or MonkMakes Speaker. LED 'power on' indicator Reverse polarity protection All three sensors are analog and can be connected to pins P0, P1 and P2 using alligator clips. Gett ...
Read more

›