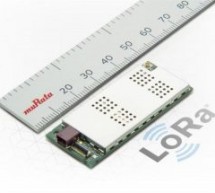 The release of the LBAA0ZZ1QM (US) & LBAA0ZZ1TY (EU) LoRa Pico Gateway 14-pin metal-shielded module has been announced by Murata. Supporting eight channels and available in two variants for use in either EU or US ISM bands, this ultra compact module measures just 55.0×21.0x3.4mm.  Designed as a single substrate low cost module that can enable the fast provision of low data rate LoRa radio links, the mod ...
Read more

›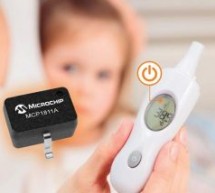 Extending battery life in portable devices up to four times longer than traditional ultra-low quiescent (Iq) LDOs, Microchip has announced a linear Low Dropout (LDO) regulator. With an ultra-low Iq of 250nA versus the approximate 1uA operation of traditional devices, the MCP1811 LDO reduces quiescent current to save battery life, enabling end-users to recharge or replace batteries less often. The minimised ...
Read more

›
u-blox announces multiradio and gateway modules with concurrent Wi-Fi and dual-mode Bluetooth connectivity. The NINA‑W15 module series offers much design versatility, built‑in security, and proven software support. Thalwil, Switzerland – October 24, 2018 – u‑blox (SIX:UBXN), a global provider of leading positioning and wireless communication technologies, has announced the NINA‑W15 multi-radio and gateway m ...
Read more

›
Tiny device could replace expensive lab-scale equipment for many applications. Spectrometers — devices that distinguish different wavelengths of light and are used to determine the chemical composition of everything from laboratory materials to distant stars — are large devices with six-figure price tags, and tend to be found in large university and industry labs or observatories. A new advance by researche ...
Read more

›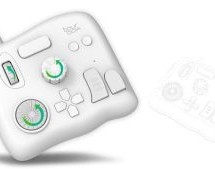 Tour Technology is a group of tech engineers and designers working together to make innovative products for designers and creators. After several years of research and development, they created an advanced controller with customized creative inputs to simplify and optimize control of Photoshop, Lightroom, and other software. TourBox is the advanced creative controller for Photoshop, Lightroom, SAI, and othe ...
Read more

›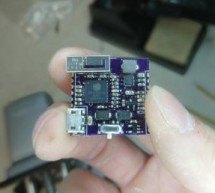 uMesh I've been working on an ESP32 module. Part of the problem I've been seeing with inexpensive IoT dev boards, is that the design around the power system hasn't been very good. Here's my attempt to fix that. This is a battery-ready module with a proper lithium battery charge circuit, lithium battery protection circuit, power supply, and antenna, all in a 1 inch by 1 inch package. The goal is to have a ti ...
Read more

›
Adding wireless charging to furniture and other consumer goods is a nice way to add some oomph to an otherwise boring product. NXP's NXQ1TXH5 provides an interesting, albeit difficult-to-prototype way around the problem. Creating a Qi-compatible is as easy as assembling the example circuit shown in figure one. From a technical point of view, the diagram is full of decoupling capacitors but does not require ...
Read more

›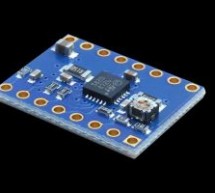 It provides a very compact solution to evaluate the performance of the STSPIN820 stepper motor driver with a minimum set of additional equipment and without the need of additional devices. The hardware is fully compatible to be used together with RAMPS or other similar FFF 3D printing platforms, representing a very fast drop-in replacement of similar solutions. Contrary to most other competitors solutions, ...
Read more

›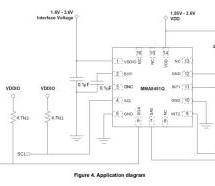 Process computer designs usually start out with an accelerometer. As reliability problems creep in, making the switch to a more "professional" solution is beneficial. Accelerometers are based on the MEMS principle: instead of being a purely solid-state affair, the inside of the chip contains a micromechanical motion sensor along with a small mass. In addition to that, a set of transducer circuits are provid ...
Read more

›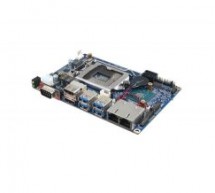 Avalue recently announced a Linux-friendly 3.5″ ECM-CFS Single Board Computer with a choice of Intel's latest 8th Gen "Coffee Lake" S-series processors. It also features triple display support, 2x GbE, 4x USB 3.1, 2x SATA, and mSATA. This SBC is considered as the world's first 3.5-inch SBC to feature Intel's 8th Gen "Coffee Lake" processors. Avalue's 146 x 101mm ECM-CFS SBC is designed keeping various appli ...
Read more

›