This one is a very simple but cool project, something that I would recommend to anyone who is interested into DIY electronics, gadgets and learning new stuff in general. It is definitely one of those projects that don't require too much time but you can learn a lot by making it and also earn a lot of credit by sharing it with your friends and family. Below you can see a final product. It's a heart shaped, t ...
Read more

›
HeartyPatch is a completely open source, single-lead, ECG-HR wearable patch with HRV (Heart Rate Variability) analysis. It is based on the popular ESP32 system-on-a-chip. By using low-cost, highly-integrated components, we are able to keep the BOM's cost low, while the simplicity of the circuit design means future expansion will be easier. HeartyPatch can be used both as a lifestyle device for managing fitn ...
Read more

›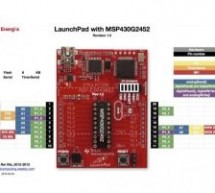 Texas Instruments (TI) on November 10, unveiled its lowest-cost ultra-low-power MSP430 microcontrollers (MCUs) for sensing applications. Developers can now implement simple sensing solutions through a variety of integrated mixed-signal features in this family of MSP430 value line sensing MCUs, available for as low as US$0.25 in high volumes. Additions to the family include two new entry-level devices and a ...
Read more

›
I have used E-Ink displays in projects three years ago, but from that time the technology has greatly evolved. That time displays were hard to get, expensive and difficult to use. Now things seem to change with e-ink displays available to the maker market :-). I'm able to get a 128×296 pixel e-paper display for $10! And for little more money I can have displays with black/white/red colors! Waveshare When I ...
Read more

›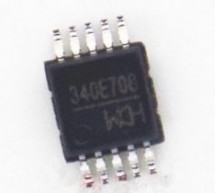 WCH, a Chinese integrated circuits manufacturer, has just released a new serial to USB chip called CH340E. Unlike other CH340 chips, it doesn't require an external crystal and also needs less PCB space and BOM. CH340 is a 3x3mm tiny chip comes in MSOP10 package and has 10 pins. Although it is smaller than other alternatives, it is a little more expensive than them. But considering other components and PCB s ...
Read more

›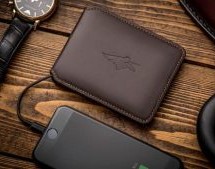 With the rapid growth of technology, smartphones and e-payments are replacing cards, cash, and wallets. However, developers are still trying to keep wallets relevant in the 21st century, and Volterman is the newest attempts. Besides WiFi hotspot and power bank, Volterman also provides novel security features to protect your phone and wallet from loss. Similar to other smart wallets, Volterman has a GPS trac ...
Read more

›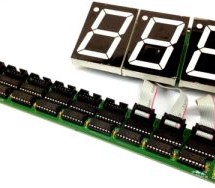 72 channels Serial (SPI) to parallel driver board has been designed for various applications. This project can be used as multi Solenoid driver, large size 7 segment display driver, bar graph driver, and LED driver. The project works with 5V logic levels. Output load supply 12V-48V DC and each output can drive 500mA load. I have used 3 digits 2.3Inch 7 segment displays as an example, this board can handle u ...
Read more

›
Sinovoip had announced its new board Banana Pi M2 Magic. At first, it is an ARM SoC development board that features a high computing performance in a 51mm square portable design. In addition to onboard WiFi and Bluetooth, M2 Magic offers 8GB eMMc storage and DDR3 SDRAM of 512 MB. There is also an SD card slot for more storage, to install an OS for example. Banana Pi M2 Magic specifications: SoC: Allwinner R ...
Read more

›
Virtual reality and Augmented reality became essential technologies these days. They have an important role in making products much exciting and entertaining, especially in education. Recently, Livit Studios announced its new augmented reality book series "Imagina Book". Imagina Books is an educational book series that converts the classic and traditional book into an interactive and 3d visualized. It provi ...
Read more

›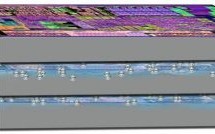 n the Moore's Law race to keep improving computer performance, the IT industry has turned upward, stacking chips like nano-sized 3D skyscrapers. But those stacks have their limits, due to overheating. Researchers from IBM have solved this problem by developing an intra-chip cooling system as a contribution to ICECoolprogram research project by the DARPA (Defense Advanced Research Projects Agency). Today, ch ...
Read more

›