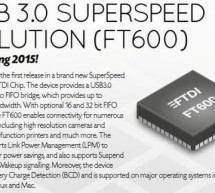 The FT600 is a high speed USB 3.0 FIFO bridge with up to 5Gbps of bandwidth. It comes with the option of 16 and 32 bits wide parallel FIFO interface. FT600Q is a 56-pin QFN package with the 16-bit option and FT601Q is a 76-pin QFN package with the 32-bit wide FIFO bus interface. Both of these chips support up to 8 endpoints other than the management endpoints. For more detail: High Speed USB 3.0 inte ...
Read more

›
This reference design is a low-cost development kit based on Kinetis EA series MCUs that allows faster prototyping and tool reuse. This evaluation board features either one of the KEA128, KEA64 or KEA8 MCUs, depending on the board version. This particular design uses KEA128. The Kinetis EA series MCUs are a highly scalable portfolio of 32-bits ARM Cortex -M0+ MCUs aimed for general automotive applications. ...
Read more

›
Update! Here is a post with the BOM for the project. Sometime ago I came across the Arducam Mini which is quite a nice camera module from UCTronics. It is a small PCB with a two megapixel OmniVision OV2640 sensor, an interchangeable lens and an FPGA to do the heavy lifting of image processing and JPEG encoding. Priced at around 24 Euros (lens included) you can easily buy a few without hurting your wallet an ...
Read more

›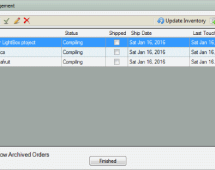 The Windows Hobbyist Electronic Inventory System or WinHesit is an electronics component organizer on steroids that was developed with the electronic hobbyist in mind. Designed to be light weight, responsive and most of all easy to use it also allows a lot of information to be optionally entered for those that need to store more data that is to be associated with the component. WinHeist can be used right ou ...
Read more

›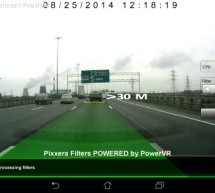 Imagination Technologies says highly parallel graphics processors in mobile phones can be doing more processing. The UK-based company has announced a new PowerVR imaging framework for Android, which will allow computational photography and computer vision functions to be integrated into the phone's camera applications. Processing intensive functions which are ideal for the low-power highly parallel GPUs are ...
Read more

›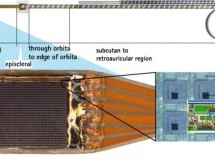 What if you could cure blindness as easily as turning on the lights? That's what one doctor and his team are hoping to achieve with a clinical trial that uses a new form of retina implant to return sight to patients who have  lost the ability to see. And for one of the six patients, it's been a pretty incredible journey. Rhian Lewis was just a toddler when her parents noticed she had trouble seeing in the d ...
Read more

›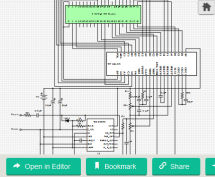 The circuit is a simple digital frequency meter that is made of a frequency-to-voltage converter and an analog-to-digital display converter that can be operated from a single 9-volt battery. The TC7126 ADC generates the voltage required by the TC9400 FVC with internal regulators. The TC7126 is designed to directly drive a 3-1/2 digit, non-multiplexed LCD display so no digital conversion is required. The inp ...
Read more

›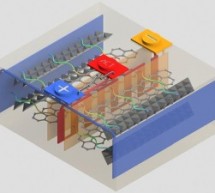 A new "all-climate" lithium-ion battery can rapidly heat itself to overcome freezing temperatures with little sacrifice in energy storage capacity and power, researchers say. This advance might enable applications for which high-performance batteries are needed in extremely cold temperatures, such as electric cars in cold climates, high-altitude drones, and space exploration. EC Power is now creating all-cl ...
Read more

›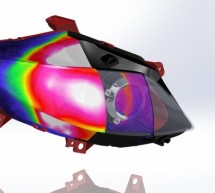 The exterior conceals new technology behind the bezels that make possible such features as adaptive beams and LED matrix beams, for example. Often, each LED has its own lens that is held by a fixture, and light guides with small saw-tooth structures to direct the light to the road and to the external viewer are used more often. All of these new structural changes and components have caused the overall compl ...
Read more

›
eing able to monitor fitness in increasingly diverse and efficient ways is a major health priority. It is no longer acceptable simply to provide a range of different bio-sensors. Built with small form-factor devices in mind, Samsung Bio-Processor empowers users with a combination of fitness sensors and continues to perform well with low battery power.Fitness monitoring has become an important life choice fo ...
Read more

›