In electronics, a device is said to be a latching device if it maintains any particular fixed state even after removal of the input signal. The same also applies for electronic/electromechanical relays. Basically the electromechanical relays that are used today are of two types: 1. Non-Latching Relay : These relays are most widely used where energy consumption is basically not an issue.This type relay(s) co ...
Read more

›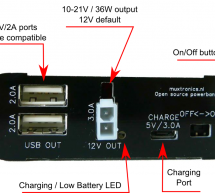 Why would anyone even try to build a power bank - i.e. an external battery for charging mobile devices - these days? These things are commodity, it's impossible to compete. Right? Well, that is until you find out that the type of power bank for your application, namely charging a higher-end tablet with 12V input, does not exist cheaply. Looking around for 12V power banks yields a lot of li-ion car jumpstart ...
Read more

›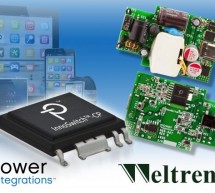 This joint reference design describes an 18W, USB PD compliant, AC-DC power converter. The design, titled DER-567, pairs the WT6630P USB Type-C PD controller from Weltrend with Power Integrations' InnoSwitch-CP off-line CV/CC flyback switcher IC, to produce a compact and highly energy-efficient standards-compliant power adapter, that PI says will deliver faster charge times for the larger batteries required ...
Read more

›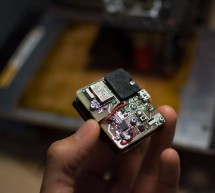 One of the most harmful airborne pollutants with respect to human health is particulate matter. Air particle counters are used to determine the air quality by counting and sizing the number of particles in the air. This information is useful in determining the amount of particles inside a building or in the ambient air. It is also useful in understanding the cleanliness level in a controlled environment. Ai ...
Read more

›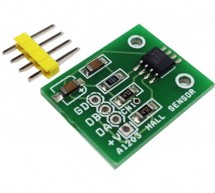 The A1230 is a dual-channel, bipolar switch with two Hall-effect sensing elements, each providing a separate digital output for speed and direction signal processing capability. The Hall elements are photo lithographically aligned to better than 1 µm. maintaining accurate mechanical location between the two active Hall elements eliminates the major manufacturing hurdle encountered in fine-pitch detection ap ...
Read more

›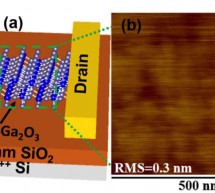 Researchers have demonstrated the high-performance potential of an experimental transistor made of a semiconductor called beta gallium oxide, which could bring new ultra-efficient switches for applications such as the power grid, military ships and aircraft. The semiconductor is promising for next-generation "power electronics," or devices needed to control the flow of electrical energy in circuits. Such a ...
Read more

›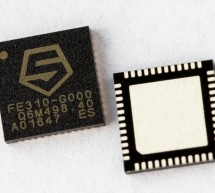 SiFive, the first fabless provider of customized, open-source-enabled semiconductors, had recently announced the availability of its Freedom Everywhere 310 (FE310) system on a chip (SoC), the industry's first commercially available SoC based on the free and open RISC-V instruction set architecture. The Freedom E310 (FE310) is the first member of the Freedom Everywhere family of customizable SoCs. Designed f ...
Read more

›
Redux (London UK) has followed earlier announcements of its surface-wave-based haptics technology with a version specifically targeted at the smartphone, with which it aspires to "kill off smartphone micro-speakers". The company's surface audio tech from Redux transforms a smartphone screen into a loudspeaker, and also provides haptic feedback. This will, Redux believes, open new design options for phones a ...
Read more

›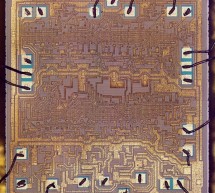 What's inside a TTL chip? To find out, I opened up a 74181 ALU chip, took high-resolution die photos, and reverse-engineered the chip.1 Inside I found several types of gates, implemented with interesting circuitry and unusual transistors. The 74181 was a popular chip in the 1970s used to perform calculations in the arithmetic-logic unit (ALU) of minicomputers. It is a moderately complex chip containing abou ...
Read more

›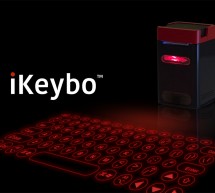 Serafim is a company of some talents and experts in optoelectronics industry, and it aims to offer affordable, useful, and cool consumer electronics for a better computing experience. The latest amazing product by Serafim is: iKeybo! Keybo is a virtual projection multilingual keyboard that can turn any flat surface into a keyboard. iKeybo can work as a piano too. 12 January, 2017elab 3937 0 Serafim is a com ...
Read more

›