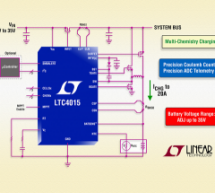 Features Multichemistry Li-Ion/Polymer, LiFePO4, or Lead- Acid Battery Charger with Termination High Efficiency Synchronous Buck Battery Charger Digital Telemetry System Monitors VBAT, IBAT, RBAT,NTC Ratio (Battery Temperature), VIN, IIN, VSYSTEM, Die Temperature Coulomb Counter and Integrated 14-Bit ADC Wide Charging Input Voltage Range: 4.5V to 35V Wide Battery Voltage Range: Up to 35V Input Undervoltage ...
Read more

›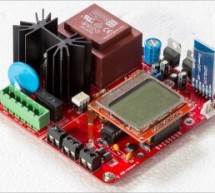 The story so far Welcome to the never ending saga of Andy and his reflow controllers. About a year ago I published a project writeup showing how I built a PID-based reflow controller. It featured a 640×360 graphical LCD from the Sony U5 Vivaz mobile phone and was all-surface mount. It worked well and continues to serve me well to this day but I always thought that there were improvements that I could make i ...
Read more

›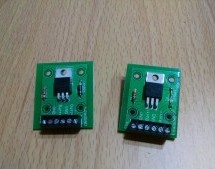 This is version 2.0 of the previously successful kickstarter project I launched last year.  I have a ton of these PCB boards left over and it got me thinking.  Why not find a P channel MOSFET with the same pinout and use it to control the direction of the motor also. I looked around and found the IRF5210.  I ordered up a batch and tested them out.  All thats left to do now is order a large quantity for the ...
Read more

›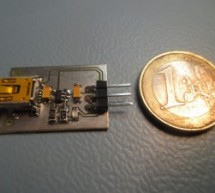 Li-ion cells become more and more popular due to their capacity and reasonable prices. In this entry I will present how to build a simple li-ion battery charger based on MCP73831 chip. It's a quite useful device for DYI projects,in addition its cost is only around 1,5 euro. The device uses USB port as a power supply (mini-USB connector). I use the standard gold-pins as an output socket. There're three of th ...
Read more

›
Fujitsu has used an ultra small package for this memory part, which it presents as a solution for power-critical miniature applications in sensor and wearable markets. The 1Mbit SPI FRAM is in an 8-pin wafer level chip scale package (WL-CSP) which is an additional package variant to the existing product MB85RS1MT. In comparison to the industry standard SOP-8 package, the new WL-CSP package, which measures 3 ...
Read more

›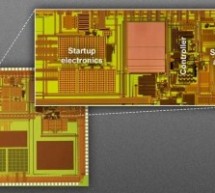 The latest buzz in the information technology industry regards "the Internet of things"—the idea that vehicles, appliances, civil-engineering structures, manufacturing equipment, and even livestock would have their own embedded sensors that report information directly to networked servers, aiding with maintenance and the coordination of tasks. Realizing that vision, however, will require extremely low-power ...
Read more

›
Thermal Conductivity: A measure of the ability of a material to transfer heat. Given two surfaces on either side of a material with a temperature difference between them, the thermal conductivity is the heat energy transferred per unit time and per unit surface area, divided by the temperature difference 1. Thermal conductivity is a bulk property that describes the ability of a material to transfer heat. In ...
Read more

›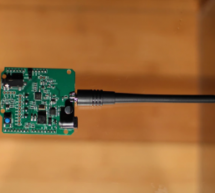 HamShield lets your Arduino talk to far away people and things using powerful amateur radio bands! Best of all, the hardware and software is open source! With the power of Arduino, you can use the HamShield to build and invent amazing things in minutes! For more detail: HamShield for Arduino (VHF/UHF transceiver) ...
Read more

›
Pulse-controlled dimmers of lighting - Finder series 15 offer an elegant solution of lighting dimming controlled by a single switch. Possibility to control level of lighting is beneficial at least from two reasons - saving of energy and naturally - we don´t need always a full intensity of lighting. At watching of media-projector presentation, TV, illumination of corridors, ... it´s often desirable only to r ...
Read more

›
Customizable, hackable real-time display used to inform you of notifications, tasks, metrics, emails and many more! Please share on your social networking sites to help grow my campaign! Noteu is one of the first customizable, hackable real-time display that keeps you updated in life, social media and business. Instead of needing to check multiple websites, apps or open any windows Noteu tells you what you ...
Read more

›