PCBWay, is a leader in the manufacture of PCB and PCBA services and a friend of the community who always have interest of the maker's community. We have seen PCBWay has put a lot of effort providing sponsorship for PCB based projects already, but they are not stopping there. PCBWay is continuing this community grooming with the PCBWAY PCB SHARE PLAN, an initiative to allow makers and engineers to give back ...
Read more

›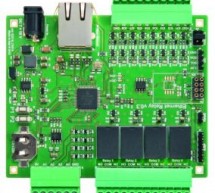 LAN interface with 4 relays, 8 programmable  I/Os and 4 analog inputs, IoT-ready. How many times have you read or heard about the Internet of things (Iot)? The Internet of things is an expression that is becoming more and more popular lately; it represents the expansion of the Internet into the world of objects and physical locations. Thanks to this technology, many objects that used to be exclusively passi ...
Read more

›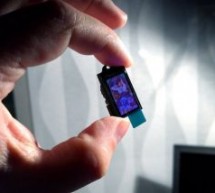 The adoption of Wearables has been on the rise especially with the advent of smartwatches and smart glasses, and a growing interest in augmented and the virtual reality space. Most watches are beginning to have some level of smartness and the everyday smartwatch is becoming cheaper. For example, in the last five months, I have own two sets of smartwatches with a different artistic and feel. The Wearable mar ...
Read more

›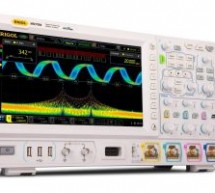 The Chinese based technology company Rigol Technologies has launched a new high-performance oscilloscope series, the MSO/DS7000 Oscilloscopes. This new series incorporates some of Rigol's latest developed technologies and includes RIGOL's self-developed ASIC chipset "Phoenix" into it. The introduction of the MSO/DS7000 series oscilloscope will make it the first time for a Chinese enterprise to launch its ow ...
Read more

›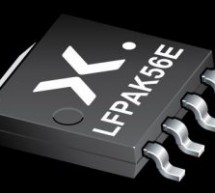 A MOSFET known as a metal-oxide-semiconductor-field-effect transistor is a special type of field-effect transistor which has an insulated gate where in this case the voltage determines the conductivity of the device. Just like conventional transistors, they are also used for switching and amplifying signals. MOSFETs are now more commonly used in digital and analog circuits than BJTs (bipolar junction transi ...
Read more

›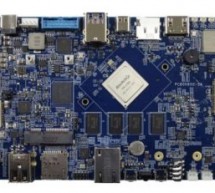 Taiwan-based ICNexus' latest entry with Rockchip RK3399 SoC, SBC3100 joins the growing list of high-end SBCs. It features the high-end SoC to provide an extensive feature list. However, it is not publicly priced and appears to be a proprietary product, such as Aaeon's Pico-ITX based RICO-3399. ICNexus announced the SBC3100 back in 2017, the SBC3100 was showcased at last week's Computex show in Taipei. The b ...
Read more

›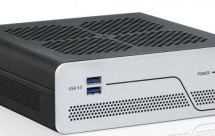 Kontron's new KBox B-201 embedded PC runs Yocto-based Linux or Windows 10 IoT Enterprise LTSB. This compact PC is powered by 7th Gen Intel Core "Kaby Lake" processors. The main highlighted features of this rugged system are its compact, 190 x 190 x 60mm, 2 kg footprint, its "silent" (less than 34 dB) fan, and its multiple storage and mounting options. This Mini-ITX based computer is designed for image proce ...
Read more

›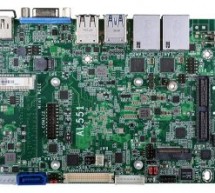 DFI or Diamond Flower Inc., a Taiwan based motherboard manufacturer is preparing to release an Ubuntu friendly 3.5-inch  SBC "AL551" with an Apollo Lake SoC. It's going to support Ubuntu 16.04, as well as Windows 10. We have already talked about PICO316, another "Apollo Lake" based SBC that runs both Linux and Windows 10. The AL551 supports all of Intel's Apollo Lake SoCs. Most notably the Intel Atom® Proce ...
Read more

›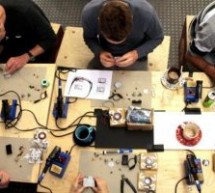 PCBWay is a leader in the manufacture of PCB and a reliable PCBA services. PCBWay doesn't only work with makers but they are giving back to the maker's community. PCBWay has sponsored over 800 PCB based projects coming from students, teachers, electronics engineers and other people who showed interest in electronics. However, what is being offered now by PCBWay is a win-win coin, as both sides are profitabl ...
Read more

›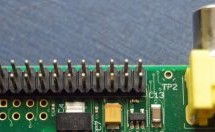 Working with microcontrollers means managing GPIO pins at some point. Many configurations have been developed for modern microcontrollers which can lead to some "fancy" terms that may confuse programmers. Its important to understand all of this to avoid confusion and errors while programming. First, some terms need to be understood. GPIO pins have tri-state logic which means that contrary to popular beliefs ...
Read more

›