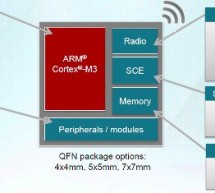 Texas Instruments has released a family of low-power wireless microcontrollers, claiming 10 year life on a single coin cell in a ZigBee or 6LoWPAN light switch. Applications in fitness and internet-of-things applications are also expected, and the 6LoWPAN versions comes with an in-built IPv6 address. Embedded World: Your Electronics Weekly guide » The completely new design combines an ARM Cortex-M3 with rad ...
Read more

›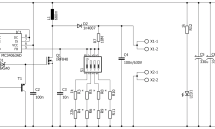 A small and cheap 5V/400V DC/DC converter can be useful in many DIY projects, e.g Geiger–Müller counters. I will present here one of such DC/DC converter based on popular MC34063 chip in step-up configuration.One big limitation of this device is little output power, but for many applications this won't be a problem. Another problem is poor temperature stability, but this could probably be improved by using ...
Read more

›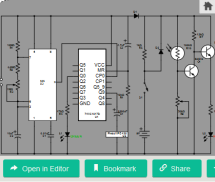 Many a times equipment at workstations remains switched on unnoticed. In this situation, these may get damaged due to overheating. Here is an add-on device for the workbench power supply that reminds you of the power-on status of the connected devices every hour or so by sounding a buzzer for around 20 seconds. It also has a white LED that provides good enough light to locate objects when a main fails. Here ...
Read more

›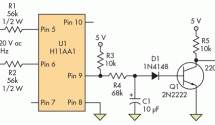 or applications such as motor control or power supplies, it's often necessary to know whether the ac line is at 120 V or 220 V to adjust the operation. The circuit illustrated in the figure monitors the ac line and provides a basic output indicating whether it is at 120 V or 220 V, with the output at the transistor collector going low for 120-V and high for 220-V inputs. Related Measure AC Power Line Proper ...
Read more

›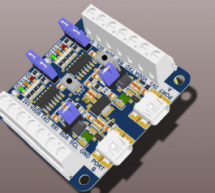 Hi all! After a couple of months with a lot of work, I come here again with the last board I develop before Christmas. It's a dual USB serial and I2C converter based on two MCP2221 Microchip 2.0 USB-Serial bridges. I develop it as a need on my work with the last project I'm involved. I need to monitor a serial communication between two devices. With only one converter, I must choose between RX and TX lines ...
Read more

›
The IDTF1370 is a digital pre-distortion demodulator (DPD) for power amplifiers linearization in BTS transmitter that utilize the IDT zero-distortion, and glitch-free technology that offers customers an unparalleled high-performance DPD demodulator. It utilizes the technique called pre-distortion, in digital communication it is used to improve the linearity of the transmitter performance by pre-distorting a ...
Read more

›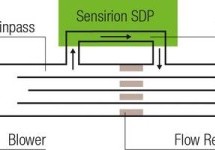 The SDP3x is the world's smallest differential pressure sensor. It measures just 5 mm x 8 mm x 5 mm, opening up new dimensions of integration and application possibilities. The senor is based on the next generation of the CMOSens® sensor chip and is the heart of Sensirion's new sensor platform for measuring differential pressure and mass flow. The SDP3x differential pressure sensor is reflow solderable, pro ...
Read more

›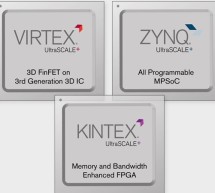 Xilinx has integrated three ARM processors with seven cores on its latest Zynq programmable system-on-chip device. The programmable device, which is part of the company's latest 16nm finfet ultraScale+ family of FPGAs, combines a 64-bit quad-core ARM Cortex-A53 processor with a dual-core Cortex-R5 real-time processor for deterministic operation and a Mali-400MP graphics processor. Embedded World: Your Elect ...
Read more

›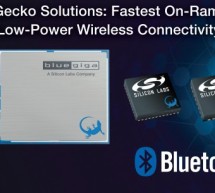 Silicon Labs has introduced Blue Gecko which combines its EFM32 Gecko MCU technology with a Bluetooth Smart transceiver on one die combined with the Bluegiga Bluetooth Smart software stack which can transmit +10 dBm or higher output power with its integrated power amplifier and balun. Blue Gecko SoCs are based on the ARM Cortex-M3 and M4 cores and offer 128 to 256kbyte flash sizes and 16 to 32kbyte RAM size ...
Read more

›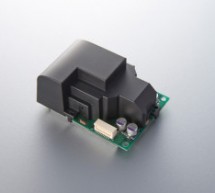 TOKYO, February 8, 2016 - Mitsubishi Electric Corporation (TOKYO: 6503) announced today that it has developed a small, high-precision air-quality sensor, the world first to detect all fine particles measuring no more than 2.5 micrometers in diameter, called PM2.5, as well as pollen and dust. It also senses the density of particles precisely. Enlarge Prototype of Mitsubishi Electric's new air-quality sensor ...
Read more

›