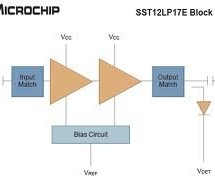 The SST12LP18E is a versatile power amplifier based on the highly-reliable InGaP/GaAs HBT technology. The SST12LP18E is a 2.4 GHz high-efficiency Power Amplifier designed in compliance with IEEE 802.11b/g/n/ac applications. It typically provides 25 dB gain with 32% power-added efficiency, while meeting 802.11g spectrum mask at 21.5 dBm. The SST12LP18E can be configured for high-linearity for 802.11ac operat ...
Read more

›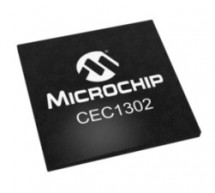 In Production The CEC1302 incorporates a high-performance 32-bit ARM® Cortex®-M4 embedded microcontroller with 128 Kilobytes of SRAM and 32 Kilobytes of Boot ROM. It communicates with the system host using the I2C bus. The CEC1302 has two SPI memory interfaces that allow the EC to read its code from external SPI flash memory: private SPI and/or shared SPI. The Shared SPI interface allows for EC code to be s ...
Read more

›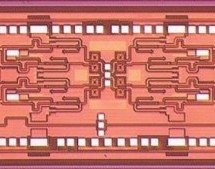 Nitronex is the leading source for GaN-on-Silicon RF power devices With the industry's largest portfolio of discrete and MMIC GaN-on-Silicon devices, Nitronex power transistors are optimized for RF and microwave applications by providing the best performance/cost solution from 5W to 200W. Nitronex has shipped over 650,000 GaN-on-Si devices to military and commercial customers. Nitronex is presently the only ...
Read more

›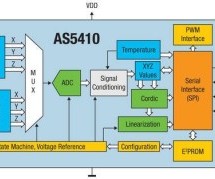 Description The AS5410 allows absolute position sensing of a simple two-pole magnet immediately after starting up the device without the need for a prior reference run within the application. Position sensing is possible over large mechanical travel distances even with very small magnets: a travel distance of 40mm does not pose a problem for a small, 4 x 4 x 3 mm sized NeFeB magnet, for example. Moreover, t ...
Read more

›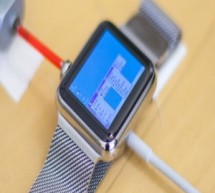 I installed Windows 95 on my Apple Watch With a 520 MHz processor, 512 MB of RAM, and 8GB of internal storage, the Apple Watch packs a lot of computing horsepower into a very small package. On paper, its processor alone is about twenty-five times faster than the average 386, and 512 MB was the size of a hard drive in the mid nineties, not memory. As a result, I was feeling confident that the Apple Watch had ...
Read more

›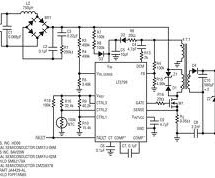 Description The LT3799 is an isolated flyback controller with power factor correction specifically designed for driving LEDs. The controller operates using critical conduction mode allowing the use of a small transformer. Using a novel current sensing scheme, the controller is able to deliver a well regulated current to the secondary side without using an opto-coupler. A strong gate driver is included to dr ...
Read more

›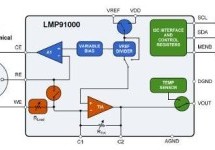 Description The LMP90100/LMP90099/LMP90098/LMP90097 are highly integrated, multi-channel, low power 24-bit Sensor AFEs. The devices features a precision, 24-bit Sigma Delta Analog-to-Digital Converter (ADC) with a low-noise programmable gain amplifier and a fully differential high impedance analog input multiplexer. A true continuous background calibration feature allows calibration at all gains and ...
Read more

›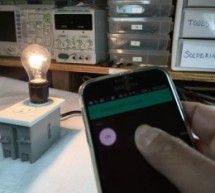 High voltage definitely would hurt you and potentially could kill you! So please be careful. If you don't know what precautions to take, please find someone who does. You've been warned. Edit: fellow instructable brought up a good point. Thanks Spark Master! "I would mention you will probably void any Home Owners Insurance you have if you do this in NYC. Ask the electrical inspectors listed in the phone boo ...
Read more

›
The LRIS64K is a contactless memory powered by the received carrier electromagnetic wave, which follows the ISO/IEC 15693 and ISO/IEC 18000-3 mode 1 recommendation for radio-frequency power and signal interface. It is a 64 Kbit electrically erasable programmable memory (EEPROM). The memory is organized as 64 sectors divided into 32 blocks of 32 bits. The LRIS64K is accessed via the 13.56 MHz carrier electro ...
Read more

›
Following research at Sheffield-based LED packaging firm Litecool, narrow beam angles from LED packages without secondary optics or reflectors look closer. The proof-of-concept device produced a beam with 50% of light in 36 degrees, and over 90% efficiency. "Most package manufacturers design their LED packages for maximum light extraction. This means as little manipulation of the light as possible and just ...
Read more

›