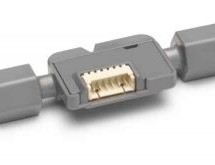 The SLF3S-1300F liquid flow sensor is based on Sensirion's proven CMOSens® Technology and optimizes costs by simplifying the design without sacrificing the easy fluidic, electrical and mechanical connections. The straight and unobstructed flow channel has no moving parts; inert wetted materials provide outstanding chemical resistance and excellent media compatibility. In measuring flow rates up to 40 ml/min ...
Read more

›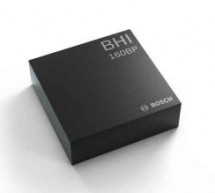 Reutlingen/Munich, Germany – At electronica Munich, Bosch Sensortec announces the BHI160BP, the industry's first Position Tracking Smart Sensor that utilizes integrated inertial sensors to improve GPS location tracking. Always-on position tracking When used with a GPS or GNSS module, the BHI160BP enables users to take full advantage of pedestrian position tracking with up to 80% saving in system power consu ...
Read more

›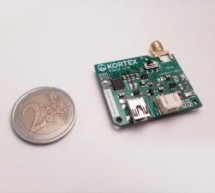 A Wi-Fi repeater is a device used to improve the coverage area of a WiFi network by amplifying existing WiFi signals and re-transmitting them. WiFi Repeaters undisputedly have quite some applications like for enhancing IoT applications connectivity, as a generic WiFi extender, ethical hacking, network security, packet sniffing, and much more. Most of the ones you see available don't come cheap and don't off ...
Read more

›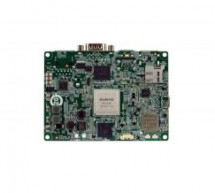 IEI launched its Pico-ITX Hyper-RK39 SBC board that runs Ubuntu or Android on a Rockchip RK3399 and comes with 2GB RAM, 16B eMMC, dual and 4K display support, GbE, WiFi/BT, and optional LTE. The Rockchip RK3399 is popular among community hacker boards like the recent NanoPi Neo4. Commercial board vendors are trying out the somewhat x86 like Arm SoC. First of this was the Aaeon's RICO-3399 and now IEI has re ...
Read more

›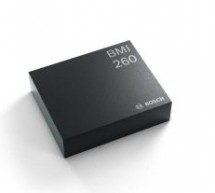 Bosch launches BMI260 family: new generation of IMUs optimized for smartphone applications. Improved accuracy at lower power consumption. Reutlingen, Germany – Bosch Sensortec launches the BMI260 family, a new generation of high-performance MEMS Inertial Measurement Units (IMUs) targeted at smartphone applications. The family comprises of three sensors – BMI260, BMI261 and BMI263 – which deliver an extensiv ...
Read more

›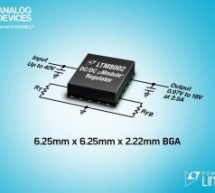 The Power by Linear LTM8002  is a step-down DC/DC µModule (power module) regulator with a 40V input voltage rating (42V abs max) and 2.5A of continuous (3.5A peak) output current, housed in a 6.25mm x 6.25mm x 2.22mm BGA package. The LTM8002 includes a switching regulator controller, power switches, inductor and other supporting components. Only the bulk input,output capacitors and two resistors are require ...
Read more

›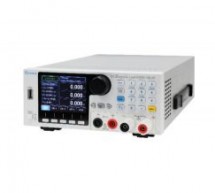 To meet the testing requirements of small power supplies, Chroma has launched a brand new 63000 Series of benchtop DC electronic loads specifically designed for testing lower power adaptors, cell phone chargers, small batteries (such as cell phone batteries), D/D converters, USB PD, and so on. Different from the modular electronic load, they can be used without a mainframe. With the advantages of its compac ...
Read more

›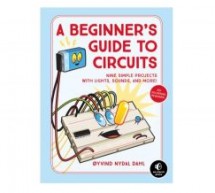 First steps in circuit design for the budding electrical engineer. San Francisco, CA (October 25, 2018)—A Beginner's Guide to Circuits ($17.95, 80 pp., October 2018) introduces beginners to the magic of electronics. With easy-to-follow instructions, it's sure to be the perfect book for young readers who want to understand the everyday electronics around them and gain the skills and confidence needed to vent ...
Read more

›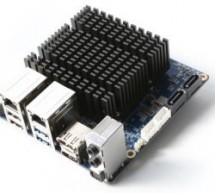 Hardkernel started working on an ODROID x86 board since last year, and the board was slated to launch later in 2017 according to the CEO in an interview published in ODROID magazine. After several repetitions, procedures, and processors considerations, the ODROID-H2 is set to become available by November as the first ODROID x86 board. The ODROID-H2 has an Intel Celeron J4105 Gemini Lake processor, two SO-DI ...
Read more

›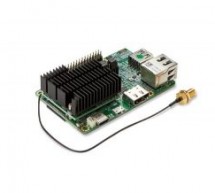 Smart electronics help us save time at home especially when one cannot wait to get the party started. To provide a solution to this situation, Amazon created speakers and stereo systems, which are equipped with the Alexa Voice Service. Alexa Voice service gives a new voice experience to electronics devices and adds a more personal user experience. Devices that incorporate Alexa Voice Service can be called e ...
Read more

›