In this post I'm going to show you how you can monitor the power consumption of your battery driven (ESP8266/ ESP32) device. Measuring the power consumption over a full activity/ sleep cycle is the precondition to optimize your code for a longer battery runtime. Only with a reliable tool you can decide which code changes lead to less consumption. In a later post we'll look at some tweaks we can apply to the ...
Read more

›
Heightened accuracy and speed in an operational amplifier (op amp) has a direct relationship with the magnitude of its power consumption. Decreasing the current consumption decreases the gain bandwidth; conversely, decreasing the offset voltage increases the current consumption. Many such interactions between op amp electrical characteristics influence one another. With the increasing need for low power con ...
Read more

›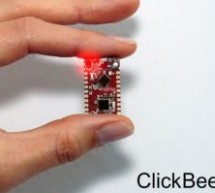 Adding components from Ambiq Micro and Talent Highland, Fujitsu Electronics Europe has increased its Bluetooth Low Energy portfolio. The additional products offer customers high integration, low power consumption and flexibility, says Fujitsu Electronics Europe (FEE), and it has produced the ClickBeetle reference platform (pictured) to facilitate the integration of Bluetooth Low Energy products into applica ...
Read more

›
STORY Why: We built the Pirl Charger because we were unhappy with the quality of existing chargers. Few consumers know they gradually ruin their expensive devices by using poor quality chargers that deliver high noise, high ripple energy. Every consumer device comes with a charger, and those are usually well-built, but they usually have only one port, and if you lose it, you usually buy an aftermarket charg ...
Read more

›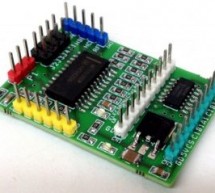 The board shown here is a breakout board for MC33035 brushless motor controller. It requires an output buffer IPM module or Mosfets to complete the closed loop brushless motor driver. MC33035 IC is the heart of the project; the project provides 6 PWM pulses as well 6 Inverse pulses outputs. On board Jumpers helps to change the Direction, Enable, Brake, and 60/120 phasing Header connector provided to connect ...
Read more

›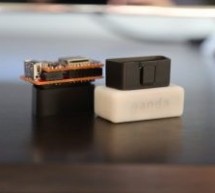 Comma.ai is a self-driving car startup founded by George Hotz, the American hacker known for unlocking the iPhone and the PlayStation 3. Comma AI who originally wanted to build self-driving car kit, canceled their initial project due to safety concerns from NHTSA but later open-source their project and has now launched a Panda, an On-Board Diagnostics (OBD) II adapter that is expected to expose a car sensor ...
Read more

›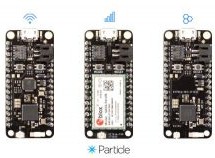 Particle, which has been known for its collection of  IoT focused development boards, and its Internet of Things (IoT) platform (Particle Cloud) has launched a new set of mesh network-enabled IoT development kits called Particle Mesh. Particle Mesh is expected to provide developers more insight into implementing mesh networking technology. They help to collect sensor data, exchange local messages, and share ...
Read more

›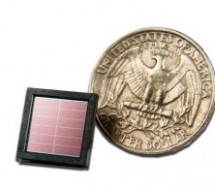 Saelig Company, Inc. (www.saelig.com) has introduced the patented Sol Chip Saturn802 Energy Harvester IC – a unique photovoltaic (PV) cell which can produce output voltage levels of 0.75V, 1.5V, 2.25V, 3.0V, 4.5V, and 9V, which existing solar cells cannot do.  The maximum power which can be obtained in full daylight is around 10mW, or 55uW in office lighting, so the Saturn802 IC is targeted at low-power app ...
Read more

›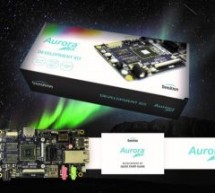 Densitron, a creator of display technologies and global leader in display, monitor and embedded computing solutions, has launched its new single board computer (SBC) appropriately named "Aurora SBX™" (derived from the Latin for first light), along with its extremely versatile application-specific software. Developed by the company's Embedded division, this original board will help engineers using Densitron ...
Read more

›
Based upon Flex Power Modules' Hybrid Regulated Ratio (HRR) topology, the BMR480 DC/DC bus converter module delivers up to 1000W and 96.2A peak power. The BMR480 DC/DC advanced bus converter targets high-end and high-power applications. It is available in an industry-standard and low-profile quarter-brick-format with dimensions of 58.4 x 36.8 x 12.19mm (2.30 x 1.45 x 0.48-inch), and operates from a wide inp ...
Read more

›