A breadboard can be also made at home, from one side, it will be more expensive than those on the markets, but for another side, it's possible to add commonly used elements, like LEDs, switches, or other things, for example I added a precision IC socket that makes putting in and out of ICs much easier. Choosing what to put there is a bit like a making homemade pizza, one can put anything he likes (and what ...
Read more

›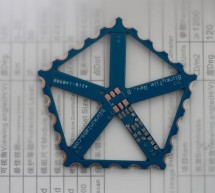 Solder stencils are pretty cheap these days, but for a single, quick production run of a really simple design, it seems like a waste of resources to have a professional one produced and shipped to the lab. Of course, if you have a laser cutter handy, you can make a pretty nice one, but if all you've got is a rusty knife and some office supplies– don't fret! You are still in luck. I'm actually pretty stubbor ...
Read more

›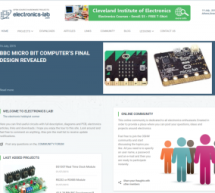 We are happy to deploy our new design here on Electronics-Lab.com. We hope you like it and feel free to leave your feedback. Forum conversion is also done from SMF to IPBoard, but some posts, members and attachments where not able to be converted. If you are unable to login with your old details please register again on the new community. If you are looking for something and you can't find it be sure to use ...
Read more

›
The LT®8310 is a resonant-reset forward converter controller that drives an external low side N-channel MOSFET from an internally regulated 10V supply. The LT8310 features duty mode control to generate a stable, regulated, isolated output using a single power transformer. With the addition of output voltage feedback, via opto-coupler (isolated) or directly wired (nonisolated), current mode regulation is act ...
Read more

›
Since the first wheels of mass production started turning during the Industrial Revolution, fine craftsmen and DIYers have found it more difficult to sustain their crafts. Until recently, those handmade-focused entrepreneurs who wanted or needed access to the latest technology would have to assemble a large amount of capital for items such as 3D printers or CNC machines.  Those who couldn't afford the high ...
Read more

›
The BBC has revealed the final design of the Micro Bit, a pocket-sized computer set to be given to about one million UK-based children in October. The device - which features a programmable array of red LED lights - includes two buttons and a built-in motion sensor that were not included in a prototype shown off in March. But another change means the product no longer has a slot for a thin battery. That may ...
Read more

›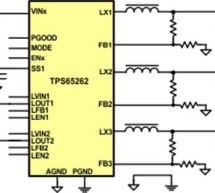 Description The TPS65262 is a monolithic triple synchronous step-down (buck) converter with 3-A/1-A/1-A output current. A wide 4.5- to 18-V input supply voltage range encompasses the most intermediate bus voltage operating off 5-, 9-, 12-, or 15-V power bus. The converter, with constant frequency peak current mode, is designed to simplify its application while giving designers options to optimize the system ...
Read more

›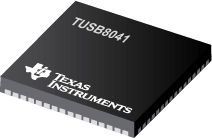 Description The TUSB8041 is a four-port USB 3.0 hub. It provides simultaneous SuperSpeed USB and high-speed/full-speed connections on the upstream port and provides SuperSpeed USB, high-speed, full-speed, or low-speed connections on the downstream ports. When the upstream port is connected to an electrical environment that only supports high-speed or full-speed/low-speed connections, SuperSpeed USB connecti ...
Read more

›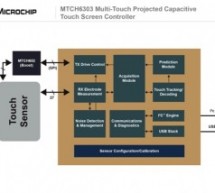 Microchip has announced a new addition to its portfolio of human interface solutions. The MTCH6303 supports touch panel sensors with up to 1000 nodes and 10 inch diagonals. The device uses signal processing to filter noise and provide predictive tracking of up to 10 fingers, at scan rates of up to 250Hz with a minimum of 100Hz each for five touches. The projected-capacitive touch controller provides multi-t ...
Read more

›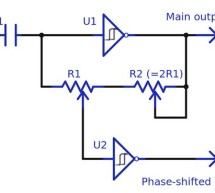 This Design Idea demonstrates a simple way to generate a multiphase clock signal, the frequency of which can be varied with minimal change in phase shift(s). The phase shift of the second output can be tuned from near zero to 180° without affecting the frequency. The basic circuit uses a minimum of parts: one cap, two resistors, plus two Schmitt triggers. Frequency is a function of C1 and the sum of R1 and ...
Read more

›