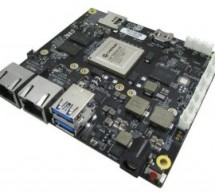 Gateworks Corporation announces the Newport Family of single board computers featuring eight standard models. These models range in size and features to provide a comprehensive and flexible solution to customers requiring a high performance, feature-rich embedded networking board. The Newport Family is based upon the Cavium Octeon TX 64-bit ARMv8 SoC, which has been designed specifically for high performanc ...
Read more

›
Nanotechnology plays an indispensable role in modern materials research and new products. Carbon nanotubes (CNTs) enable production of novel materials with amazing properties. Progress is however not without risk and a recent study on mice has shown that certain types of CNTs have similar carcinogenic properties as asbestos fibers.  So far there is no evidence of risk to human exposure, but caution is requi ...
Read more

›
Let's create a multi-function LED lamp, always connected via wireless, thanks to Arietta G25. Since several years already, it is possible to find systems for home automation: irrigation, doors and windows, lighting, air conditioning and alarm systems, everything can be centralized and planned. Recently, the classical control boxes have been replaced by smart systems that are always connected to the Wi-Fi Ne ...
Read more

›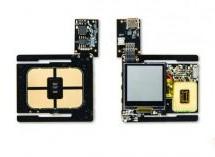 Silicon Labs has introduced a family of optical biometric sensors providing advanced heart rate monitoring (HRM) by transcutaneous optical measurements, along with electrocardiogram (ECG) capabilities, for a range of wearable fitness and wellness products. Si117x sensor modules combine ultra-low power, high sensitivity and integration, for smart watches and wrist-based, patch-type and other wearables requir ...
Read more

›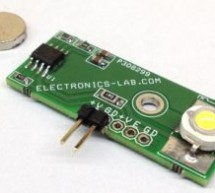 Contact-less controlled automatic wardrobe light turns on the LED when you open the wardrobe door. Τhe project is based on Hall effect IC including LED driver and tiny magnet. Board doesn't require any mechanical switch. When magnet is close to the board, LED is off, when you open the wardrobe door magnet goes far from hall IC and its turn on the LED, the IC also has special features like soft start and sof ...
Read more

›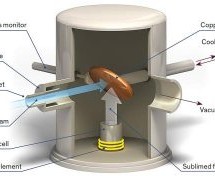 The Norwegian explorer had set a new record for the closest approach to the North Pole, and now he was moving quickly over unbroken sea ice toward Cape Fligely and home. But then came a sickening realization: In his eagerness to break camp, he had forgotten to wind the chronometers. He had lost track of precise time, and thus the ability to track his longitude. Although Nansen couldn't have lost his positio ...
Read more

›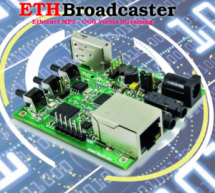 In this second and final post we will go deep inside the Ethernet audio streaming transceiver firmware. Recently, we have presented an Ethernet audio streaming unit. In particular, we have shown how to configure the boards to work with other similar devices or with VLC Media Player, setting up a point-to-point or a broadcast streaming in all possible configurations. Also in the first episode, we analyzed th ...
Read more

›
Maximum Power Point Tracking Let's cover the basics first. A Maximum Power Point Tracker is an intermediate circuit placed between a solar panel and the load being powered. Solar panels produce the maximum amount of power at a specific voltage which varies with light irradiance as well as board temperature. The MPPT interfaces the solar panel with the load in such a way that the conditions for maximum power ...
Read more

›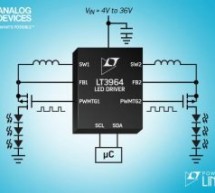 Under the "Power by Linear" branding it recently created for the product lines it acquired with its purchase of Linear Technology, Analog Devices has added the LT3964, a dual channel, 36V, high efficiency, synchronous, step-down LED driver with internal 40V, 1.6A power switches and an I2C interface that simplifies LED dimming control. The LT3964 operates with a 4V to 36V input range, and features two indepe ...
Read more

›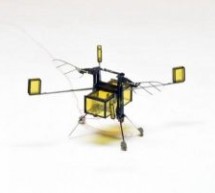 Inspired by the biology of a bee, researchers at the Wyss Institute developed RoboBees, man-made microbots that could perform endless roles in agriculture or disaster relief. A RoboBee is about half the size of a paper clip, weighs less than one-tenth of a gram, and flies using materials that contract when an electric pulse is applied. Now, they progressed even further and designed a hybrid RoboBee that can ...
Read more

›