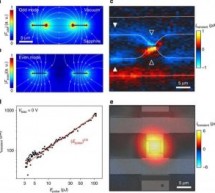 A team led by the Technical University of Munich (TUM) physicists Alexander Holleitner and Reinhard Kienberger has found success for the first time in generating ultrashort electric pulses on a chip. They made this possible by using asymmetric metal antennas only a few nanometers in dimension, then running the signals a few millimeters above the surface and receiving them in a controlled way. Traditional el ...
Read more

›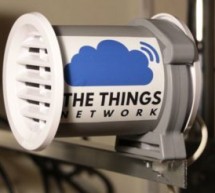 Two PCBs from earlier projects were used in this project: LoRa breakout board Sensor PCB with Si7013 humidity sensor from multisensor LoRa project … and particle sensor. Particle sensors could be cheap and easy to use. Disadvantage of lowest cost PM sensors is lack of "calibration". The best method to measure particle content dispensed in the air is to collect the air sample and analyse it off-line in the l ...
Read more

›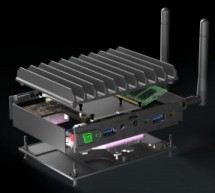 The first MintBox Mini was released in 2015 in partnership between Compulab and the Linux Mint team. Since then, there has been an advancement in the software and the hardware that powered the first iteration. In March 2018, Compulab has continued with the Linux Mini Project releasing a replacement for the AMD A10 based MintBox Mini Pro mini PC called the MintBox Mini 2 (MBM2). The new MintBox Mini 2 comes ...
Read more

›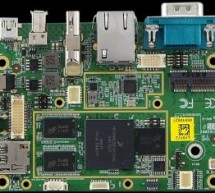 iBase, an industry leader in embedded solutions and services has now unveiled a new SBC that targets the ARM market. The new SBCs (Single Board Computer) launch will make a new shift for iBase from its traditional Intel-based SBC such as their recent Apollo Lake driven IB818. These new set of SBCs are called the Pico-ITX and are powered by NXP i.MX6 SoC. iBase launches the 2.5-inch Pico-ITX (IBR115) and 3.5 ...
Read more

›
Con dos modos de realización de pruebas (manual y automático), este testeador de alimentación USB-C es una solución compacta, económica y stand-alone. We are quickly entering the age of USB Type-C. This "jack of all trades" port is appearing in more and more new electronic devices. USB Type-C helps to reduce reliance on proprietary power adapters and USB cables; you can move to a single, robust, and compact ...
Read more

›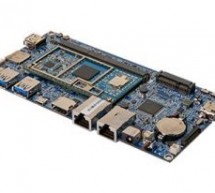 VIA Technologies known for its array of embedded boards and solutions has announced the release of a Linux Board Support Package (BSP) based on the Yocto 2.0.3 for the VIA SOM-9×20 module. The VIA SOM 9×20 module was custom designed and meant for the Android platform and so migrating to a Linux framework was something that was inevitable and less tedious to achieve as compared to migrating to a different fr ...
Read more

›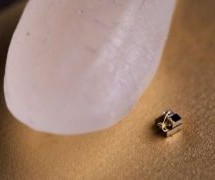 The battle of the world smallest computer is something the researchers at the University of Michigan don't attempt to give up anytime soon with the introduction of the Michigan Micro Mote, a computer smaller than a grain of rice. The Michigan Micro Mote has helped researchers at the University of Michigan remain top in the competition of the creation of the world's smallest computer. IBM took the title in M ...
Read more

›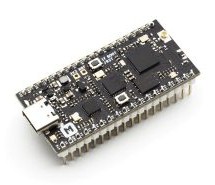 Bluetooth Low Energy and the Internet of things is believed to be the perfect matchmaking. Even though Bluetooth doesn't necessary gives devices the ability to connect to the Internet they still have so much capacity. The Bluetooth Low Energy enabled solutions will increase the functionality of IoT Systems, by creating a reliable framework and efficient connectivity for the devices. Devices can use BLE to c ...
Read more

›
The Chinese based company, Beelink is known for its set of consumer-oriented mini PC, and Android TV Boxes has now launched a new brand of mini PC that slightly differs from its traditional domestic-focused mini-PC but with the of hope of targeting industrial and commercial uses called the Beelink KT03. The Beelink KT03 is meant to find applications in industrial, commercial and research applications. It co ...
Read more

›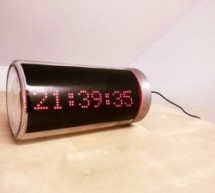 Simple LED matrix Clock based on the popular ESP8266 with Real Time Clock module and time synchronization over WiFi from an NTP server. Step 1: Parts and Tools First let's see what we need. Parts: 6 x 8x8 MAX7219 LED Matrix 1 x RTC DS3231 1 x ESP12 Board 1 x pasta jar 1 x 5.5mm X 2.1mm DC Power Supply Metal Jack Panel Mount 1 x USB to 5.5mm X 2.1mm barrel jack 5v dc power cable 1 x Window tint film 11 x fem ...
Read more

›