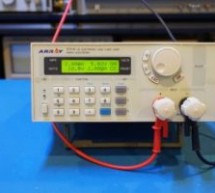 I have made many electronic loads in the past. For instance this simple harddrive cooler housed small dummy load, this more sophisticated constant current/constant programmable load and this heavy-duty electronic load that is capable of sinking over 1kW under peak load. In this blog post though, I am going to take a look inside an Array 3711A DC electronic load I recently purchased on eBay. You can find a v ...
Read more

›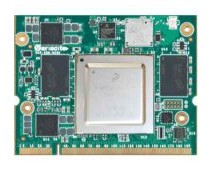 Variscite recently announced the launch of a new i.MX 8X-based System on Module. The new VAR-SOM-MX8X product family supports NXP's i.MX 8QuadXPlus / 8DualXPlus / 8DualX processor with up to Quad 1.2GHz Cortex™-A35. The SoM provides built-in safety features, highly integrated multimedia support and efficient power/performance architecture. The VAR-SOM-MX8X is a pin2pin System on Module, compatible with the ...
Read more

›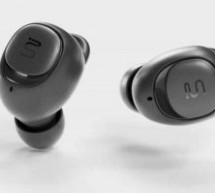 360-hour Battery Life with Charging Case | Superior Sound Quality | IPX-7 Waterproof | Bluetooth 5.0 UNI TWS is the world's most advanced true wireless earbuds designed with superior Hi-Fi sound and ultra-long playtime. It's your perfect workout companion with secure fit and an IPX-7 waterproof rating. Tired of running out of juice when you need your music the most? The UNI charging case has a 3500 mAh prem ...
Read more

›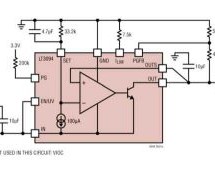 Analog Devices announces the Power by Linear LT3094, an ultralow noise, ultrahigh power supply ripple rejection (PSRR), low dropout voltage, 500mA negative linear regulator that targets applications requiring the lowest noise performance. It features industry-leading 0.8µVRMS integrated output noise (10Hz to 100kHz), providing the quietest environment for precision measurements of low level signals. The LT3 ...
Read more

›
13th November 2018 – FTDI Chip has introduced the USB power delivery technology necessary to go beyond the powering of consumer electronics products and support the elevated current levels required by larger items of electronic equipment. The FT4233H is an advanced bridge IC with USB Type-C connectivity and USB power delivery (PD) Rev. 3.0 controller capabilities – supporting applications up to 100W. Throug ...
Read more

›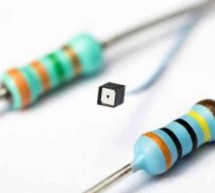 AMS, a leading worldwide supplier of high performance sensor solutions, today announced the pre-release of the NanEyeM, a miniature integrated Micro Camera Module (MCM) assembly with a tiny footprint at the image sensor end of just 1mm2. With its compact design and convenient interface, the NanEyeM is easy to integrate into space-constrained industrial and consumer designs, providing new embedded vision cap ...
Read more

›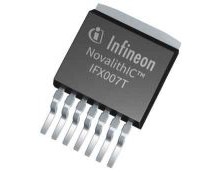 Infineon Technologies is launching the IFX007T NovalithIC™ motor driver for industrial applications. The IFX007T smart half-bridge provides an easy and efficient way to drive brushed and brushless motors, integrating a p-channel high-side MOSFET, an n-channel low-side MOSFET and a driver IC into one package. Along with a microcontroller and power supply, no other devices are necessary to drive a motor. For ...
Read more

›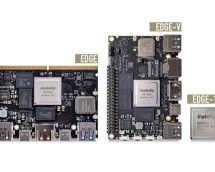 Three open-spec SBCs have been launched on Indiegogo. They are the RK3399-based Khadas Edge SBC, a new Edge-1S model that uses the AI-enhanced RK3399Pro SoC and an Edge-V model that replaces the Edge's MXM3 connector with 40-pin GPIO and adds MIPI-DSI and -CSI. Shenzhen Wesion's Khadas project exhibited the Khadas Edge SBC in July, which runs Linux or Android on Rockchip's hexa-core RK3399 SoC. Now Khadas i ...
Read more

›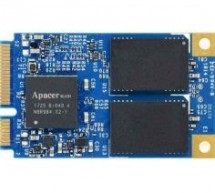 3D TLC NAND flash based products are already dominating in SSD for consumers. Sophisticated NAND FLASH manufacturing technology, new advanced FLASH controllers and firmware now allow using 3D TLC NAND in industrial grade SSDs. Apacer introduces a new ST170 series in 2.5″ SSD, M.2, mSATA, MO-297, CFast and uSSD form factors. To make products reliable and simultaneously provide high performance, they use: Err ...
Read more

›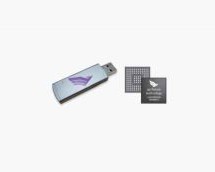 Gyrfalcon DevKit Simplifies Edge AI, Providing a complete suite of hardware and software tools for AI Model Creation. Gyrfalcon Technology Inc. (GTI), the world's leading developer of low-cost, low-power, high-performance Artificial Intelligence (AI) processors from Edge to Cloud, today announced its DevKit, a set of development resources which makes it possible for smaller companies to achieve AI accelerat ...
Read more

›