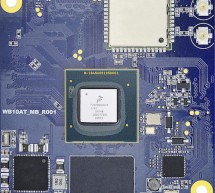 Last year (2017), NXP announced its new applications processors, the i.MX 8 series. The i.MX 8M family of applications processors based on Arm® Cortex®-A53 and Cortex-M4 cores provide industry-leading audio, voice and video processing for applications that scale from consumer home audio to industrial building automation and mobile computers. NXP announced a select group of partners that have been engaged in ...
Read more

›
VIA technologies a global leader in the development of embedded platform and system solutions have announced its VIA Smart Recognition Platform powered by the Qualcomm Snapdragon 820 embedded platform. The VIA Recognition platform offers a robust development suite for Vision-based applications with the possibility of developing applications that can be used for detecting facial expression, faces, age and ev ...
Read more

›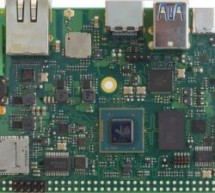 F&S Elektronik Systeme has unveiled its latest Pico-ITX format (100 x 72mm) SBC named ArmStone™MX8M. This board is powered by the NXP i.MX processor. Preliminary shipping will not until Q2 of this year. The new ArmStone™MX8M is available with dual or quad-core variants of the 1.5GHz, Cortex-A53 i.MX8M. The SoC combines a Vivante GC7000Lite GPU and VPU, enabling 4K HEVC/H265, H264, and VP9 video decoding ...
Read more

›
Synchronous four-switch buck-boost controller suits transport and medical use A 150V high efficiency four-switch synchronous buck-boost DC/DC controller, the LTC3777, by Analog Devices operates from input voltages above, below or equal to the regulated output voltage and had an efficiency of up to 99 per cent. The Power by Linear DC/DC controller has an input voltage of 4.5 to 150V and operates from a high ...
Read more

›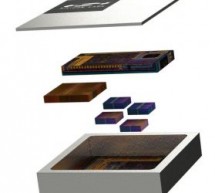 Acknowledged as the UK's leading source of advanced embedded technology, Solid State Supplies Ltd. now offers the world's smallest Bluetooth® Low Energy (BLE) SiP module from Silicon Labs. With a package size of 6.5mm x 6.5mm x 1.4mm the BGM11S Blue Gecko SiP (System in Package) module targets applications where ultra-small size, reliable high performance RF, low power consumption, full modular certificatio ...
Read more

›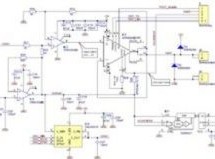 Modern battery operated portable devices use smart battery packs. Every new development of an electronic medical device must follow strict design flow defined by world-wide or local regulatory directives. The development process of any such device using smart battery pack requires specific operating conditions to meet the testing criteria. When smart battery pack is one of the main power sources the host sy ...
Read more

›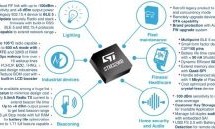 The new STM32WB from STMicroelectronics is a new wireless supporting System on a chip (SoC) that comes with a fully-featured ARM Cortex-M4 (@ 64 MHz) based microcontroller to run the main computing processes. It also has an ARM Cortex-M0+ core (@ 32 MHz) to offload the main processor and offer real-time operation on the Bluetooth Low Energy (BLE) 5 and IEEE 802.15.4 radio. The SoC can also run other wireles ...
Read more

›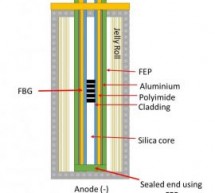 Researchers at the University of Warwick in the UK have developed sensors which measure the internal temperature and electrode potential of Lithium batteries. The technology is being developed by the Warwick Manufacturing Group (WMG) as a part of a battery's normal operation. More intense testings have been done on standard commercially available automotive battery cells. If a battery overheats it becomes a ...
Read more

›
Technologic Systems has begun testing its first i.MX6 UL (UltraLite) based board, which is also its first computer-on-module that can work as a single board computer. The footprint of 75 x 55mm TS-4100 module features a microSD slot, onboard eMMC, a micro-USB OTG port with power support, and optional WiFi and Bluetooth. This board offers long-term support and a temperature operating range of -40 to 85°C, an ...
Read more

›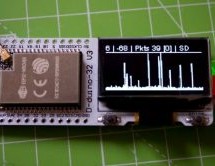 Wi-Fi Packet Monitors are usually a computer program or sometimes a piece of computer hardware that can be used to intercept and log traffic over a Wi-Fi network. My favorite software tool of all is the popular Wireshark which I have used several times for hacking Wi-Fi based hardware, like integrating the common Wi-Fi smart socket with OpenHAB. Packet monitor tools give the possibility of seeing what type ...
Read more

›