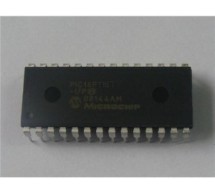 Features Enhanced Mid-Range Core with 49 Instruction, 16 Stack Levels Flash Program Memory with self read/write capability 256 Bytes of EEPROM Internal 32MHz oscillator 3 x PSMC (Programmable Switch Mode Controller)- Dedicated 16bit PWM- Digital and/or analog feedback control of PWM frequency- Dead-band control / auto-shutdown & restart 4 x Fast Comparators with selectable Voltage Reference 3 x Operatio ...
Read more

›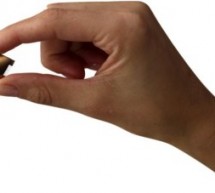 Kemet and Novasentis, developer of haptic and sensory feedback technology for wearable devices, have announced a collaboration to develop next generation Electro-Mechanical Polymer (EMP) film based haptic actuators for wearable devices. Novasentis will provide the core technology and haptic actuator film whereas Kemet will develop the manufacturing process for the final assembly. Production prototype delive ...
Read more

›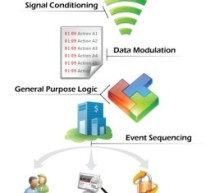 Core Independent Peripherals The following Core Independent Peripherals take 8-bit MCU performance to a new level, while requiring no processor overhead. Configurable Logic Cell (CLC) The CLC provides programmable combinational and sequential logic. It also enables the on-chip interconnection of peripherals and I/O, thereby reducing external components, saving code space and adding functionality. Features U ...
Read more

›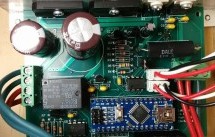 DETAILED DESCRIPTION This project is a simple linear bench power supply with adjustable voltage and current. It is meant to be a learning experience, putting ideas of circuit design, feedback, stability into practice building a complete practical power supply. I have intentionally avoided using a 3 terminal regulator or purpose built chip and instead implemented the feedback for voltage and current using a ...
Read more

›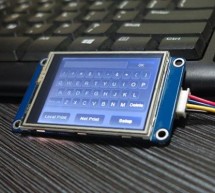 What is Nextion Nextion is a Seamless Human Machine Interface (HMI) solution that provides a control and visualisation interface between a human and a process, machine, application or appliance. Nextion is mainly applied to IoT or consumer electronics field. It is the best solution to replace the traditional LCD and LED Nixie tube. This solution includes hardware part - a series of TFT boards and software p ...
Read more

›
This Half-bridge driver based on IR2104 gate driver IC and N channel Dpak  MOSFET  , The IR2104 is a  high voltage, high speed power MOSFET driver with independent high and low side referenced output channels. HVIC and latch immune CMOS technologies enable ruggedized monolithic construction. The logic input is compatible with standard COMOS or LSTTL output, down to 3.3V logic. A gate IR2104 driver is a powe ...
Read more

›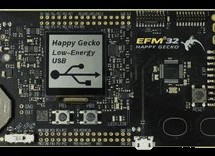 Silicon Labs is producing ARM M0-based USB-enabled MCUs called Happy Gecko which aim to lower USB power drain and simplify USB connectivity. Adding USB interfaces to portable, battery-powered connected devices can double the application current consumption, says Silicon Labs. Happy Gecko USB MCUs have five energy modes enabling applications to remain in an energy-optimal state by spending as little time as ...
Read more

›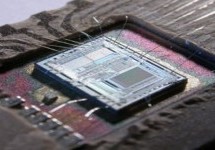 Many times, designers are faced with the need of generating analogue or analog voltage levels in purely digital circuits. Although the market provides today a very broad range of dedicated digital-to-analogue converters, putting such a device in the schematic has a negative impact on the overall cost of the system. 1. Introduction In the first part of this article (Generating Analog Voltage with Digital Cir ...
Read more

›
I have been working with Eagle for quite some time but never really got a PCB manufactured. almost all the time i used the toner transfer method to make homebrew PCBs. But then i took a project in which i had to use SMD components and i could no longer use toner transfer method because of the limits on resolution of the Laser printer. Time had come for "properly" designing and generating "Gerber files". Whe ...
Read more

›
Sydney, Australia – May 18, 2015 – CAP-XX (LSE:CPX), developer of flat supercapacitors for burst and back-up power in space-constrained electronic devices, today launched its Thinline series of single-cell supercapacitors. The world's thinnest at 0.6mm thick, and with prices starting at less than US$1 in large volumes, Thinline was developed to address the size, weight and cost challenges of designing thin, ...
Read more

›