4D Systems, the manufacturer of intelligent graphics solutions, has announced a new 3.2" smart display module as part of the ' gen4 ' series, which had been designed specifically for ease of integration and use, with careful consideration for space requirements and functionality. These modules features a 3.2" color TFT display with options for Cover Lens Bezel (CLB), Resistive Touchand Capacitive Touch. The ...
Read more

›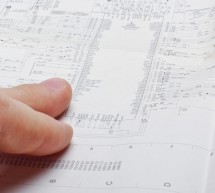 The schematic forms the building block of every electrical circuit, and even if you aren't designing one yourself, knowing how to read one is invaluable. And with some schematic reading knowledge in hand, you'll be able to design, build and ultimately troubleshoot your way through your design logic before heading on to your PCB layout. But how in the world do you go about reading a schematic if it's your fi ...
Read more

›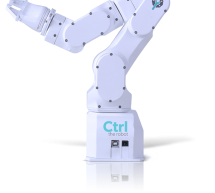 CTRL the robot is a desktop-sized robot arm that can do a lot! It enables your computer to perform manipulation of real objects via software and gives you access to technology that has been locked away in large corporations factories. CTRL was launched on a Kickstarter campaign that unfortunately didn't reach its goal of AU$ 215,000. The early bird product was sold for AU$ 699 (~ $540) and you were able to ...
Read more

›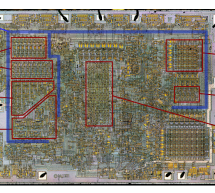 A computer's arithmetic-logic unit (ALU) is the heart of the processor, performing arithmetic and logic operations on data. If you've studied digital logic, you've probably learned how to combine simple binary adder circuits to build an ALU. However, the 8008's ALU uses clever logic circuits that can perform multiple operations efficiently. And unlike most 1970's microprocessors, the 8008 uses a complex car ...
Read more

›
Engineers at the University of Bristol have developed a three terminal pico-power chip that can cut standby drain in sensor nodes – even compared with today's low-power microcontrollers. It does this by replacing the low duty-cycle sleep-wake-sleep pattern used on MCU-based sensor monitors, with 'off'. A voltage detector powered by the sensor – there is no other power source –  starts the processor when the ...
Read more

›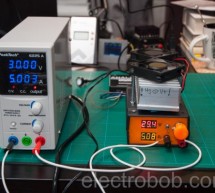 I got a Peaktech 6225A power supply to power some things, as it seemed like a good deal, going beyond what one might find normally in these types of supplies: more display resolution and supposedly, lower noise. For this price, this supply is a good deal compared to other similar ones on the market. Let's see how it performs. You can even grab one on Amazon.de or Amazon.frthrough affiliate links which helps ...
Read more

›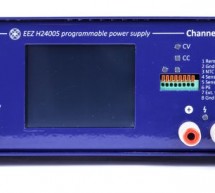 Envox Experimental Zone (EEZ) is an open hardware and open source development website, that creates and shares various open source hardware and software projects using as much as possible open-source tools and technologies. One of their projects is the programmable bench power supply 'EEZ H24005'. The goal is to make a reliable, modular, open and programmable power supply, that can be used for various tasks ...
Read more

›
Intro What does one do when designing a power supply? Well, build a power supply tester, of course. One of the simplest things to build is a constant current load. This will allow for testing of the endurance of the power supply, as most of the designs out there are using slow components. However, I wanted to make a better one: one that I could hook up to my Analog Discovery and generate a test waveform to ...
Read more

›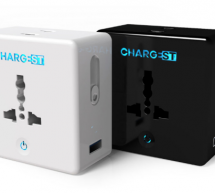 When you travel, it's a bit frustrating to fill your luggage with lots of chargers, cables, and adapters to fit your charging needs. In addition to the space it takes which makes it harder to bring every kind of charger you may need. ChargEST is designed to become your charging companion anywhere in the world you might be, so you can power up all your devices with a single accessory. It is compatible with U ...
Read more

›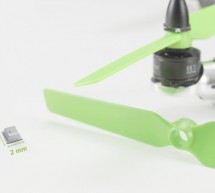 The BMP380 is aimed at the growing markets of gaming, sports and health management, as well as indoor and outdoor navigation. By measuring barometric pressure, the sensor enables drones, smartphones, tablets, wearables and other mobile devices to accurately determine altitude changes, in both indoor and outdoor environments. Wide range of applications This new BMP380 sensor offers outstanding design flexibi ...
Read more

›