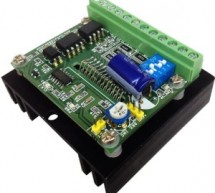 Features Based on Single chip and Second chip for auto half current control Suitable for Nema17, Nema23, Nema34 bipolar stepper motors Suitable for 4Wires, 6 wires and 8 wires stepper motor. Forward and reverse rotations available Selectable Phase (Micro-step) drives 1/1, 1/2, 1/4, 1/8, and 1/16 Maximum Input supply 42V DC Minimum Input supply 10V DC Output current 4.5Amps Output Fault Monitor LED indicator ...
Read more

›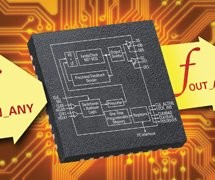 IDT FemtoClock® NG Universal Frequency Translators (UFT™) cover all your frequency synthesis and translation needs. Family members are available that support 1, 2, 3 or 4 PLL's in a single package. As a frequency synthesizer, a low-cost, readily-available fundamental mode crystal can be used to generate output frequencies that range from 1 MHz to 1.3 GHz. The internal architecture of the device allows any f ...
Read more

›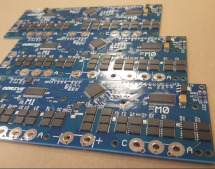 Description Stepper motors are ubiquitous in hobby robotics projects: If you make a robotics or automation project today, it is very likely you will use them. Almost all DIY projects from 3D printers and CNC mills, to other kinds of projects like air hockey robots, use them. However in industrial automation, brushless servomotors have taken over, and it's clear why: They don't lose steps, are much more powe ...
Read more

›
The PCA9525 is a monolithic CMOS integrated circuit for bus buffering in applications including I²C-bus, SMBus, DDC, PMBus, and other systems based on similar principles. The buffer extends the bus load limit by buffering both the SCL and SDA lines, allowing the maximum permissible bus capacitance on both sides of the buffer. The PCA9525 includes a unidirectional buffer for the clock signal, and a bidirecti ...
Read more

›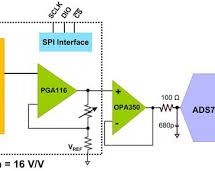 Description The OPA2188 operational amplifier uses TI proprietary auto-zeroing techniques to provide low offset voltage (25 µV, max), and near zero-drift over time and temperature. This miniature, high-precision, low quiescent current amplifier offers high input impedance and rail-to-rail output swing within 15 mV of the rails. The input common-mode range includes the negative rail. Either single or dual su ...
Read more

›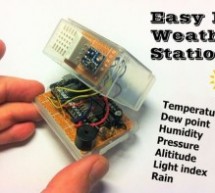 A weather station is a fun project that teaches you a ton about electronics with the added benefit being an actually useful little device. The project requires a bunch of cheap parts and sensors totaling less than $15, and the whole thing ends up fitting in your hand. The station creates a web site that monitors temperature, dew point, humidity, pressure, light index, and rain (Thingspeak channel). It's a p ...
Read more

›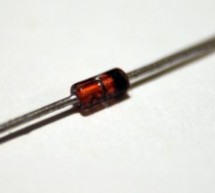 A tutorial on zener diodes and how to use them as voltage clamps, voltage regulators, and how to create audio distortion circuits. For more detail: What is a zener diode? ...
Read more

›
The STA381BW is an integrated solution embedding digital audio processing, digital amplification, FFXTMpower output stage, headphone and 2 Vrms line outputs. It is part of the Sound Terminal®family and provides full digital audio streaming from the source to the speaker, offering cost effectiveness, low power dissipation and sound enrichment. The STA381BW input section consists of a flexible digital input s ...
Read more

›
Features Wide VIN Range: 4V to 140V (150V Abs Max) Wide Output Voltage Range: 0.8V to 60V Adjustable Gate Drive Level: 5V to 10V (OPTI-DRIVE) Low Operating IQ: 40μA (Shutdown = 10μA) 100% Duty Cycle Operation No External Bootstrap Diode Required Selectable Gate Drive UVLO Thresholds Onboard LDO or External NMOS LDO for DRVCC EXTVCC LDO Powers Drivers from VOUT Phase-Lockable Frequency (75kHz to 850kHz) Prog ...
Read more

›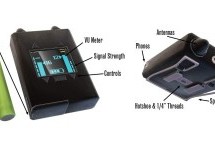 Description nRF2460 is a highly integrated 2.4 GHz RF Mono Audio-Streamer IC. It integrates a 4 Mbps 2.4 GHz GSK radio and a protocol stack optimized specifically for mono audio streaming. The combination of 16-bit LPCM uncompressed audio quality, latency as low as 20 ms, low power operation and a low total solution cost makes nRF2460 an ideal solution for gaming, home karaoke microphones, and wireless subw ...
Read more

›