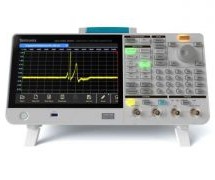 Tektronix, Inc., a leading worldwide provider of measurement solutions, announced that it has redefined the arbitrary/function generator (AFG) with the introduction of the AFG31000 series. A completely new design, the AFG31000 features many key firsts including the industry's largest touchscreen and new user interface that will delight engineers and researchers who need to generate increasingly complex test ...
Read more

›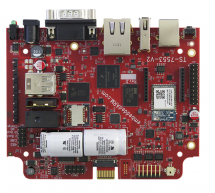 This versatile embedded single board computer hits on all the main points for a low power, cost-effective, Internet-of-Things (IoT) capable, and ready-to-deploy OEM board with an emphasis on data integrity. The TS-7553-V2 offers the ability to communicate seamlessly with several different networks simultaneously from a single device. Using the onboard peripherals the system can connect to Ethernet, WiFi, Bl ...
Read more

›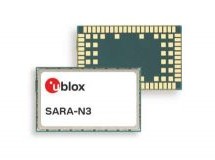 u-blox, a global provider of leading positioning and wireless communication technologies, has announced theSARA-N3, a multi-band NB-IoT module that supports a preliminary set of 3GPP Release 14 features (LTE Cat NB2). The SARA-N3 is available in two variants: one dedicated to China and another that can operate across multiple bands on any NB-IoT network globally. The u-blox firmware-over-the-air (uFOTA) cli ...
Read more

›
The pITX-iMX8M enables processor configurations on 8M QuadLite or 8M Dual in either industry or consumer versions. It has 32 KB L1 instruction cache and L1 data cache per core. The Cortex M4 coprocessor supports 16 KB L1 instruction cache and L1 data cache per core with 256 KB Tightly Coupled Memory (TCM). The SBC pITX-iMX8M features 4 GB LPDDR4 3200 MTps memory down storage and 64 GB eMMC Memory v5.1 Nand ...
Read more

›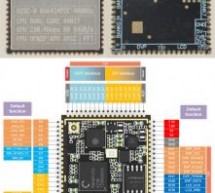 Lichee Dan combines two beautiful worlds together: Open source and Artificial Intelligence into one single platform. Lichee Dan which is also officially named the Sipeed M1 series is an excellent open source AI development kit made by the team behind the LicheePi boards. They aim to promote AI-related development and education. Unlike the conventional C or C++ seen in most hardware boards, the Sipeed M1 int ...
Read more

›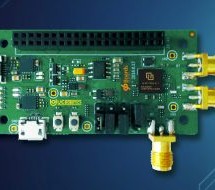 WiFi 5 also known as 802.11ac has been around for a while now, but few boards have adopted it. The WiFi 5 might easily be confused with the general WiFi (802.11 b/g/n).  The WiFi standard 802.11ac is capable of 1300 megabits per second (Mbps) which is the equivalent of 162.5 megabytes per second (MBps), this is 3x faster than the typical 450Mbps speed attributed to 802.11n. So obviously WiFi 5 promise so mu ...
Read more

›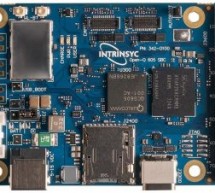 Qualcomm announced back in April its QCS605 SoC, calling it "the first 10nm FinFET fabricated SoC, built for the Internet of Things." The octa-core Arm SoC is available in an Intrinsyc Open-Q 605 SBC with the full development kit, including a 12V power supply which is available for pre-order at $429. The product will ship in early December.  The QCS605 has a Qualcomm Vision Intelligence Platform, a set of m ...
Read more

›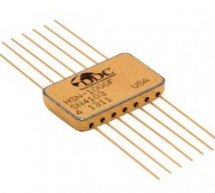 DDC's HSN-1000 radiation-hardened Hybrid Nuclear Event Detector (NED) senses ionizing radiation pulses generated by a nuclear event, such as the detonation of a nuclear weapon, and rapidly switches its output from the normal high state to a low state with a propagation delay time of less than 20ns. The active low Nuclear Event Detection signal (NED) is used to initiate a wide variety of circumvention functi ...
Read more

›
Atmosic Technologies Inc. (Saratoga, CA) has launched the M2 and M3 Bluetooth 5.0 transceiver chips, claiming them to be the lowest power Bluetooth wireless chips available. Atmosic took a wireless agnostic approach to determine the most power-efficient foundation for its first IoT connectivity solutions. To radically reduce power consumption, Atmosic has developed three key technologies: Lowest Power Radio ...
Read more

›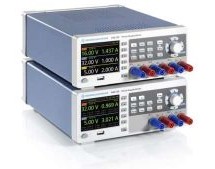 The new power supply series consists of the R&S NGE102B with two channels and the R&S NGE103B with three channels. They are suitable for various applications in education and production as well as in R&D labs. With these new features, Rohde & Schwarz is addressing the educational sector in particular. The power supplies' new color-coding of the channels simplifies operation. Thanks to regula ...
Read more

›