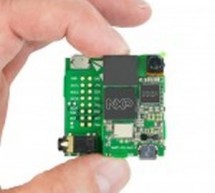 Established companies and emerging start-ups are putting a stake in the Internet of Things ground, an opportunity with estimates of 50 billion devices connected by 2020. Standing in the way for many companies is the increasing complexity of technology inside connected devices. Shortened design cycles further fuel pressure felt by designers — the shelf-life of an IoT device is similar to a smart phone, from ...
Read more

›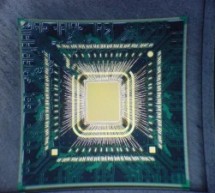 Given how important chips are to modern society EVERYONE should understand and appreciate how they are made.  Every field has its own set of terms, jargon, and acronyms (engineers love acronyms!). As you would expect, chip design is no different. If you are new to chip design, it might take you a few days to read through the Wikipedia entries for each one of these 200 topics. If you are interested in actual ...
Read more

›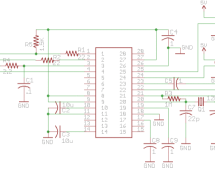 When S/PDIF became available in the Teensy Audio Library I thought this might be the solution to ground loop problems I'd been having when interfacing projects to my PC. However, I quickly realized I didn't have any sound cards with an S/PDIF interface. In the belief that I'd rather build than buy I decided to update one of my previous projects, a PCM2904 based sound card, to include an S/PDIF interface. Th ...
Read more

›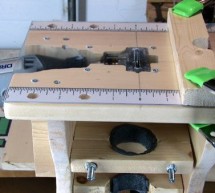 Mini - Table Saw / Router / Shaper for Dremel rotary tool.  Now that the Dremel contest voting is over I guess it's ok to update this instructable. Here is a "supplement" video showing the table saw extension in action. :) am attaching a PDF that includes the templates I made for this project.  Open the PDF and save it to your computer. Print out the templates (I suggest using 100 pound card stock for the t ...
Read more

›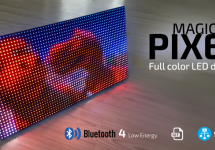 MAGIC PIXEL Magic Pixel is a universal and handy Bluetooth LED display, which we've been developing with focus on ease of use and effectivity. It can be used for displaying advertisement, information or just for fun. Magic Pixel is an ideal solution where effective and dynamic visualization of information is required. With its thin profile and matte black front panel Magic Pixel looks unsuspicious, but its ...
Read more

›
The module has been designed around LMD18200 from Texas Instruments. The LMD18200 is a 3A H-Bridge designed for motion control applications. The device is built using a multi-technology process which combines bipolar and CMOS control circuitry with DMOS power devices on the same monolithic structure. Ideal for driving DC and stepper motors; the LMD18200 accommodates peak output currents up to 6A. An innovat ...
Read more

›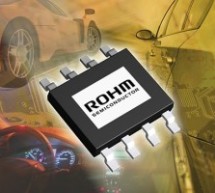 Desription ROHM's USB Audio Decoder ICs integrate a USB 2.0 host, SD memory card controller, AAC decoder, WMA decoder, MP3 decoder, Audio DAC amp, and a system controller all on a single chip, allowing easy playback of music stored in USB flash memory using an audio player. They can be easily added to virtually any audio device (i.e. CD player, mini-component stereo, portable player, car stereo) for greater ...
Read more

›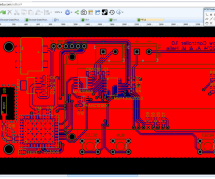 s suitable many for simple, mini projects. I attached speaker to Timer14 PWM output (Pin PA6) and LED (or optocoupler connected to PTT) to GPIO pin PA0: The provided software is based on USB Virtual Com Port (VCP) device. The setup is done with command line interface using terminal from any PC. The setup is stored in the internal flash and PC is not required for normal operation. The mini beacon keyer can b ...
Read more

›
Altera's SoC FPGAs are now supported by Mentor's Vista virtual software platforms for embedded software development. Vista can be downloaded from Mentor's site. The Mentor Graphics Vista SoC virtual platforms are pre-built, fully functional simulation models of the ARM processor subsystems featured in each of Altera's 28nm, 20nm, and 14nm SoC FPGA families. Software developers can use the Stratix 10 SoC vir ...
Read more

›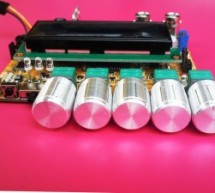 This instructable describes the design of function generator based on the Maxims's Analog integrated circuit MAX038. The function generator is very useful tool for the electronics freaks. It is needed for tuning resonance circuits, testing audio and video equipment, designing of analog filters and for many other different purposes. Today there are two main types of function generators ; digital, (DSP based, ...
Read more

›