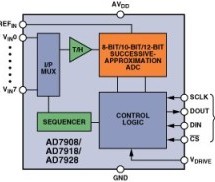 Description The MAX9626/MAX9627/MAX9628 are low-noise, low-distortion, and high-bandwidth differential amplifier/ADC drivers for use in applications from DC to 1.35GHz. The exceptional low input-referred noise and low distortion make these parts an excellent solution to drive high-speed 12-bit to 16-bit pipeline ADCs. The output common mode is set through the VOCM input pin, thus eliminating the need for a ...
Read more

›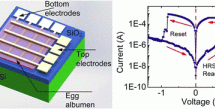 †College of Information Science and Electronic Engineering and ∥Department of Materials Science and Engineering, Zhejiang University, Hangzhou 310027, China ‡ College of Information Science and Engineering, Fujian University of Technology, Fuzhou 350118, China § Cavendish Laboratory, University of Cambridge, JJ Thomson Avenue, Cambridge CB3 0HE, United Kingdom ⊥ Institute of Material Research & Innovati ...
Read more

›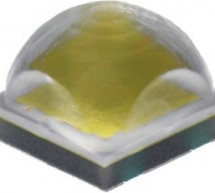 Cree has added 50% more light output to its 3.5×3.5mm 'XP' format with the introduction of the four-junction XPH35 series. Something like 1,800 lm is available with the device turned up to its absolute maximum of 1.05A, when it typically drops something over 12.3V (~140 lm/W). At the specified current of 350mA (Vf ~11.3V) output of the highest cool white bins in the data sheet is around 700lm – 177 lm/W. Th ...
Read more

›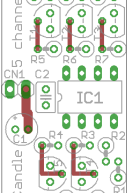 Download the full package (micro code and PCB data) The core of this project is a PIC12F508 which was strictly picked based on cost and availability. This firmware should be easy to port to just about any PIC micro. Code only uses 1 timer, no interrupts, 22 bytes ram, and 369 words of flash. The core of the firmware is 5 independent 16 bit linear feedback shift registers generating pseudo random bit streams ...
Read more

›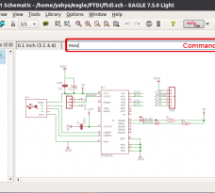 Most hobbyists and many professionals use Eagle CAD as a daily tool in designing schematics and laying out PCB. I'm going to share with you the most important tips and tricks for using Eagle CAD, which make my work much easier and faster. Tip #1: Keep One Hand on the Keyboard, One on the Mouse I see a lot of friends and colleagues use the mouse as their main tool for routing and selecting tools in the sideb ...
Read more

›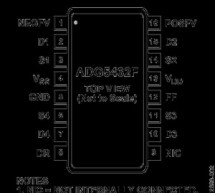 Analog Devices (ADI) has introduced a quad-channel protector and two multiplexers offering ±55V overvoltage protection (OVP) for precision converters, amplifiers and other components that operate from a voltage of 4.5V up to 36V. According to ADI the ADG5462F quad channel protector, ADG5248F 8:1 multiplexer and ADG5249F differential 4:1 multiplexer offer ±55V OVP in power-on and power-off stages and protect ...
Read more

›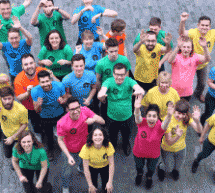 WOW! Less than 2 days left and only $4,000 away from our stretch goal! Incredible. Looks like everyone's going to get a rainbow snap band! Those of you who have shared and upgraded your pledge thank you so much. We really really appreciate it. If you haven't upgraded to a Family Pack Remember these aren't just limited to the family. You get 4 Mover Kits for $43 each, that's 4 birthday presents sorted, 4 hol ...
Read more

›
Optically isolated parallel port  break out board designed for Hobby CNC, Routers and Motion controller, This Board is an easy solution to drive stepper Motor driver through PC parallel port, The Board is compatible with various CNC software specially made for LPT port data output. The board has been tested with MACH3 CNC software.   All outputs are optically isolated and inverse, all inputs are optical iso ...
Read more

›
Fujitsu is sampling a 1Mbit SPI FRAM in an 8-pin WL-CSP device measuring 3.09×2.28×0.33mm which reduces the surface mounting area by 77%, and the device height by 80% compared to an S0P-8 package. The WL-CSP package makes FRAM suitable for wearable and sensor applications which need small device dimensions, extremely low power consumption for maximum battery lifetime, and high endurance in write cycles in c ...
Read more

›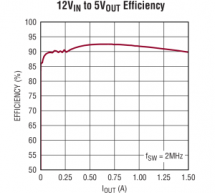 Features Wide Input Voltage Range: 3.0V to 42V Ultralow Quiescent Current Burst Mode® Operation: <2.5μA IQ Regulating 12VIN to 3.3VOUT Output Ripple <10mVP-P High Efficiency 2MHz Synchronous Operation: >92% Efficiency at 0.5A, 5VOUT from 12VIN 1.5A Continuous Output Current Fast Minimum Switch-On Time: 45ns Adjustable and Synchronizable: 200kHz to 2.2MHz Spread Spectrum Frequency Modulation for Low ...
Read more

›