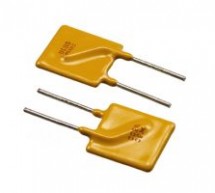 Surface-mount fuses do a good job at protecting components from burning up – sadly, exchanging them is not a simple task manageable by end users. LittelFuse's RUEF series provide an attractive alternative, which is not widely known. Parts like the RUEF300 are based on the concept of the PTC. Designers switch them in series with the load, meaning that the parts normally have a pretty low resistance (less tha ...
Read more

›
Despite struggles and delays with its 10nm processor, Intel has finally released five NUCs (Next Unit of Computing) mini-PC kits that comes with 14nm, 8th Generation Coffee Lake CPU. It also released two NUCs that comes with its 10nm Cannon Lake chips and comes configured with Windows 10 with shipments to begin in October or November. The coffee lake NUC supports any Intel-ready OS including Linux and Windo ...
Read more

›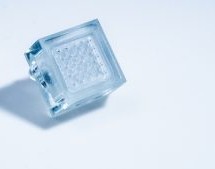 Imec, the distinguished Belgian research center has invented a new and cost-effective method of cooling chips. This achievement can be an important innovation to tackle the ever-increasing cooling demands of high-performance 3D chips and systems. Present powerful electronic systems have high cooling demands for integrated semiconductor chips. Conventional solutions operate with various passive (or occasiona ...
Read more

›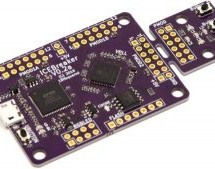 The first open source iCE40 FPGA development board designed for teachers and students. It's comming soon on CrowdSupply. Are you ready to venture into the brave new world of digital logic design? The iCEBreaker FPGA board is specifically designed for you. It's designed to work out of the box with the newest open source FPGA development tools and next generation open CPU architectures. The iCEBreaker FPGA bo ...
Read more

›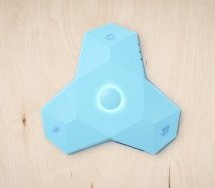 Beacons which became popular back in 2013 when Apple introduced the iBeacon, are Bluetooth powered devices. They promised so many applications and created hype around the business world, that was believed to be the next big technology seeing applications in several industries from retail, movies, security and to the advertising industry. I even wrote a piece about how beacons can be used for smart transport ...
Read more

›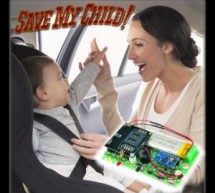 It is installed in cars, and thanks to a detector placed on the child seat, it warns us – via SMS or phone call – if we get away without bringing the child with us. Among the most saddening (and at any rate, infrequent) accidents in the news, there are those of parents that – because of briskness, health problems or lack of attention – get out of the car and "forget" their kids on the child seat, in a hot o ...
Read more

›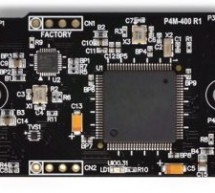 PHP which stands for Hypertext Preprocessor is one of those server-side programming languages that is widely used across web-related applications. PHP has found applications in countless web development projects and even other cloud-based applications. But PHP applications don't seem to stop there and this with the advent of PHPoC. PHPoC is a programming language based on the popular PHP and is designed for ...
Read more

›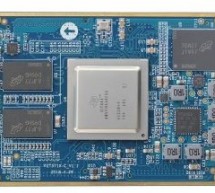 Ever since its foundation in 2007, Forlinx Embedded Tech. Co., Ltd. has been a major manufacturer and distributor of ARM technology-based embedded products such as Single Board Computers (SBCs), development boards, and many more to major companies all over the world such as Samsung, TI, Freescale, etc. Some of their SBCs are TI (Texas Instruments) Sitara AM3354 based on OK335xS-II and the Forlinx i.MX6 SBC ...
Read more

›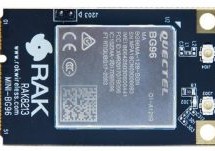 A China-based manufacturer called RAK Wireless has released the RAK833 LoRaWAN gateway module a couple months back. This has already been used hugely to create a gateway for 'The Things Network'. Now they're back with the new RAK8213, an NB-IoT and LTE Cat M1 module in the same mini-PCIe form factor as the RAK833. The RAK mini-PCIe card is constructed around the Quectel BG96 module, which provides both NB-I ...
Read more

›
Karlsruhe Institute of Technology (KIT) researchers in Germany have developed a single-atom transistor that can reduce the power consumption of electronic systems significantly. The device is being developed by Professor Thomas Schimmel and his team at the Institute of Applied Physics (APH). The single-atom transistor switches electrical current by controlled repositioning of a single atom in a gel electrol ...
Read more

›