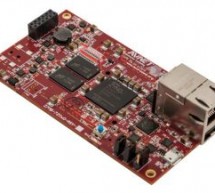 MicroZed is a low-cost development board from Avnet, the makers of the $475 ZedBoard and the entry level MiniZed development boards. Its unique design allows it to be used as both a stand-alone evaluation board for basic SoC experimentation or combined with a carrier card as an embeddable system-on-module (SOM). The MicroZed processing system is based on the Xilinx Zynq®-7000 All Programmable SoC. The Zynq® ...
Read more

›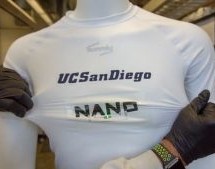 Nanoengineers at the University of California San Diego have developed the first printed battery that is flexible, stretchable and rechargeable. The zinc batteries could be used to power everything from wearable sensors to solar cells and other kinds of electronics. The researchers made the printed batteries flexible and stretchable by incorporating a hyper-elastic polymer material made from isoprene, one o ...
Read more

›
The transistor revolutionized the field of electronics, and paved the way for smaller and cheaper radios, calculators, and computers, among other things since its very first practically implemented device as a point-contact-transistor invented in 1947 and getting the Nobel Prize in Physics in 1956. Now, engineers from the University of Wisconsin-Madison (UW-Madison) have built the most flexible, fully-funct ...
Read more

›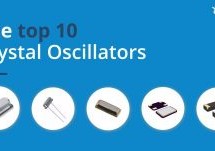 A crystal oscillator is an electronic circuit that generates an electrical signal with a very precise frequency. To achieve this, it uses the mechanical resonance of a vibrating crystal made of piezoelectric material. The first crystal oscillator was invented in the late 1920s by Walter Guyton Cady who was interested in submarine detection with ultrasonic waves. He suggested that a piezoelectric resonator c ...
Read more

›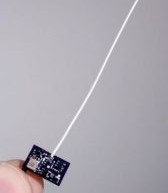 This is a little circuit that could be used to track an object up to 400m. It is essentially an SAW stabilized OOK modulated RF transmitter. The modulation is done with two low frequency ultra low power oscillators that activate the transmitter every two seconds for a short period. With the setup shown here I got up to 400m range. Current consumption is about 180uA average so it'll work for a couple of days ...
Read more

›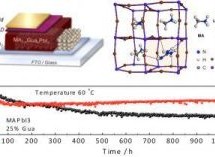 Researchers at EPFL in Switzerland have found that adding large organic compounds called guanidinium (CH6N3+) into methylammonium lead iodide perovskite solar cells can provide stable power efficiency of 19%, approaching that of silicon cells. The lab of Mohammad Khaja Nazeeruddin at EPFL Valais Wallis, with colleagues at the University of Cordoba and the Helmholtz Institute in Berlin, has discovered that t ...
Read more

›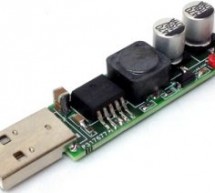 This project provides 12V output from any USB power source, like PC USB port, USB adapter or power banks. LM2577ADJ boost converter IC is the heart of the project. The IC can handle load up to 800mA, it's advisable to use only 200mA load on output to be on the safe side. The LM2577 are monolithic integrated circuits that provide all of the power and control functions for step-up (boost), fly back, and forwa ...
Read more

›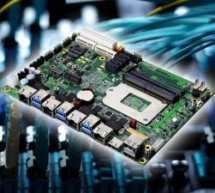 The new LS-579 announced by BVM Limited is one of the most powerful SBCs available in the compact 5.25" embedded form factor. With outstanding computing power from the latest generation processors, comprehensive I/O capability, four SATAIII mass storage interfaces and supporting up to 32GB of DDR4 DRAM, the LS-579 is optimised for use as a network computer or workstation. CAD work stations, video processing ...
Read more

›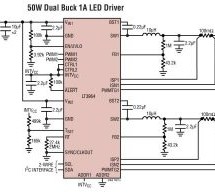 Features Wide Input Voltage Range: 4V to 36V Two Independent 1.6A/40V Synchronous Bucks I2C Interface for Internal True Color PWM™ Dimming (8192:1), Analog Dimming and Fault Reporting 1000:1 External True Color PWM Dimming and 10:1 External Analog Dimming PMOS Switch Driver for PWM and Output Disconnect ±3% Constant Current Regulation Adjustable Frequency: 200kHz to 2MHz Frequency Synchronization with Clock ...
Read more

›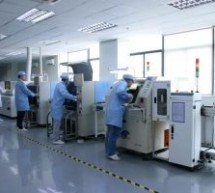 This is a sponsored post discussing PCB assembly costs factors on Bittele Electronics. Bittele Electronics has developed its pricing schedule based on various factors that determine PCB assembly costs. Some of our customers call us to better understand the factors involved assembly pricing. In general, the factors that cause pricing differences include PCB dimensions, part types, and quantities, soldering m ...
Read more

›