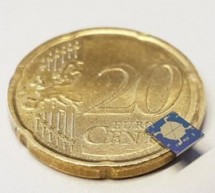 Miniature MEMS-based speakers could revolutionize speech and music reproduction in mobile communication devices. They combine the advantages of a large frequency bandwidth and high acoustic quality with the ability to generate very high sound levels. Nevertheless, they are so tiny that they can be integrated into headphones. Such micro-loudspeakers were developed by the Fraunhofer Institutes for Digital Med ...
Read more

›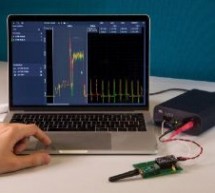 Power measurement software by Qoitech is available from Digi-Key Electronics, following the signing of a worldwide distribution agreement to distribute Otii, a power measurement tool with software. Otii provides developers with the means to simplify power measurement of applications and devices, especially those targeting the IoT space and aiming for optimized, long battery life. Otii combines the measureme ...
Read more

›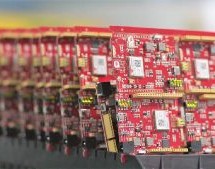 Quality is as important to us as it is to you. At Seeed Fusion, our manufacturing expertise can help you reduce errors and failure rates for a prototype or a mass-produced product. Whether there is a problem with one of the components, assembly, or the PCB design itself, any error can result in a non-functioning device which can be complicated or impossible to rectify. In the business for over 10 years, See ...
Read more

›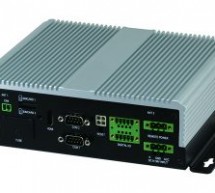 AAEON, an award-winning developer of network devices and embedded computers, launches the VPC-5600S, a network video recorder (NVR) with a possible eight PoE ports, each supported by their own LAN chips. The VPC-5600S recently picked up coveted COMPUTEX d&i and Taiwan Excellence Awards, and AAEON network security division product manager Josh Chen has labeled it "the perfect surveillance system." AAEON ...
Read more

›
Smartphone microscope as the name implies is basically a microscope which is compatible with a user's smartphone. They mostly made up of a soft pliable lens and uses the smartphone's camera. Smartphone microscopes have been in existence before, they are based on the use of external LEDs and usually get powered from an external source, these attachments have been quite larger and more cumbersome than the pho ...
Read more

›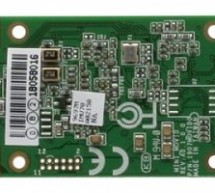 The first embedded ultra-compact Artificial Intelligence processing card for on the edge computing UP Bridge the Gap – a brand of AAEON Europe – is proud to launch AI Core: the first embedded ultra-compact Artificial Intelligence processing cards for edge computing. AI Core is a mini-PCIe module powered by Intel® Movidius™ Myriad™ 2 technology. This low-power module enhances industrial IoT edge devices with ...
Read more

›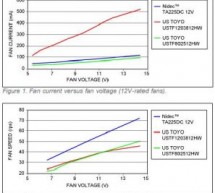 Abstract: Temperature-based fan control is a necessity in a growing number of systems, both to reduce system noise and to improve fan reliability. When fan control is augmented by fan-speed monitoring, a speed-control loop can be implemented that is independent of manufacturing variances and wear on the fan. In addition, a fan that is about to fail can be identified so that it can be replaced before it fail ...
Read more

›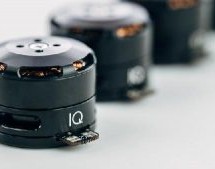 The drone industry is booming, and the technology is just… cool, to put it plainly. Flying robots, many of which are completely autonomous delivering our goods and also spying on us. Makers and hobbyist are getting on the bandwagon, making their customized drones with available parts. With the boom of UAV (Unmanned Autonomous Vehicle) and Drone technology also comes the growth of issues. Electric motors are ...
Read more

›
Acconeer's A111 radar sensor is based on a unique patented technology enabling millimeter accuracy with very low power consumption The Acconeer A111 is a low power, high precision 60 GHz pulsed SRD radar sensor with a footprint of 29 mm2, delivered in one chip system in package (SiP) solution with embedded RF and antenna. The small size and the low power consumption make it suitable for integration into any ...
Read more

›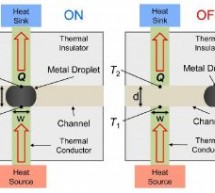 Schematic of the thermal switch showing the (a) ON-state with the liquid metal droplet bridging the heat source and sink and (b) OFF-state with liquid metal removed from the channel. (c) Side view image of the fabricated thermal switch device. (d) The ON and OFF thermal resistance circuits based on a 1-D heat transfer model. A switch is a fundamental part of most electrical and mechanical devices; mechanica ...
Read more

›