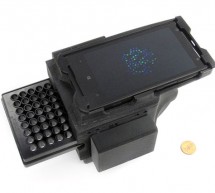 Researchers at UCLA have developed an improved method to detect the presence of DNA biomarkers of disease that is compatible with use outside of a hospital or lab setting. The new technique leverages the sensors and optics of cellphones to read light produced by a new detector dye mixture that reports the presence of DNA molecules with a signal that is more than 10-times brighter Nucleic acids, such as DNA ...
Read more

›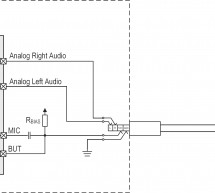 The 3.5mm phone jack is a well-established standard in the audio industry and continues to get strong support from users in the market. Originally invented in the 19th century for telephone switch boards, it made its way into mobile phones, tablets, and personal computers to connect audio and communication headsets for phone calls or simply for listening to music. While the phone jack has a rather long evol ...
Read more

›
6V Lead acid (SLA) battery charger project is based on BQ24450 IC from Texas instruments. This charger project takes all the guesswork out of charging and maintaining your battery, no matter what season it is. Whether you have a Bike, Robot,  RC Car,  Truck, Boat,  RV, Emergency Light, or any other vehicle with a 6v battery, simply hook this charger maintainer up to the battery. The bq24450 contains all the ...
Read more

›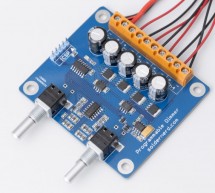 Around one and a half years ago I've designed and built various LED dimmers for both white and RGB LEDs.  Then late last year someone approached me asking if I could make an RGB dimmer for him, too. But my designs were really tailored to their specific applications and built with home-made, i.e. milled PCBs which are time-consuming to make. So I decided to make a more universal version based on a proper, et ...
Read more

›
This is likely the first ham radio related project that I document here on this blog. But my very first PIC project was a beacon keyer that I made for my father, HB9BBD. That was was in 2013. A beacon keyer is a great project to get started with microcontrollers since it's not much more than a fancy way of blinking an LED. At that time I didn't even use Eagle yet and so the layouts were based on a software ...
Read more

›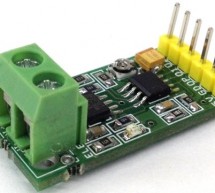 Current sensor amplifier and over current switch project is based on ACS714-30A current sensor and LM358 Op-amp, ½ of  LM358 op-amp used as an amplifier for low voltage  and 2nd 1/2 LM358 op-amp used as comparator which provides over current TTL output, trimmer potentiometer provided to set the over current limit.  ACS714 sensor measures the current up to +/-30Amps, final output of the amplifier is 235mV/1A ...
Read more

›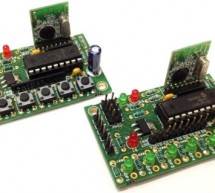 The 6 Channel RF Remote Controller designed using CC2500 RF Transceiver modules and PIC16F1847 micro-controller from microchip. Transmitter provided with 6 tact switch, 4 Address Jumpers to pair multiple unit so they don't interfere with each other. Board provided with power LED, valid transmission LED. Project works with 5 V DC, On board LM1117-3.3V regulator for CC2500 Module.  Two in one PCB can be used ...
Read more

›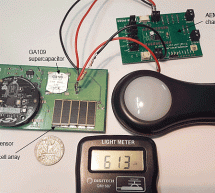 In Part 1 of this series, we have reviewed solar cell performance, how to select and size the supercapacitor, requirements of supercapacitor charging circuits and charging IC characteristics. We will now use two case studies to illustrate these properties in detail. Case Study 1: Using a small solar cell indoors at low light, 100 lux, to power a Bluetooth low energy sensor using CAP-XX GA109 In this case we ...
Read more

›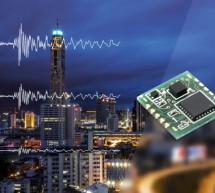 Omron Electronic Components believes it has the world's smallest class size seismic sensor, specifically designed to trigger the shutdown of potentially hazardous or easily damaged systems in the event of an earthquake. Specifically designed for the growing number of autonomous IoT systems, the Omron D7S provides high precision measurement of spectral intensity, allowing it to reject impulse vibration noise ...
Read more

›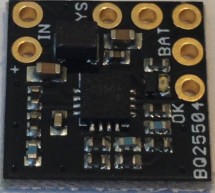 Ultra-Low Power LiPo Charger via Energy Harvesting from a Solar Cell What is it? This is a small (0.5 x 0.5 inch) breakout board for Texas Instrument's BQ25504Ultra Low Power Boost Converter with Battery Management for Energy Harvesting Applications. From the datasheet: "The bq25504 device is the first of a new family of intelligent integrated energy harvesting nano-power management solutions that are well ...
Read more

›