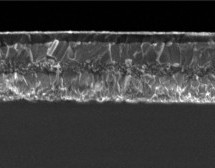 17.03.16 - EPFL scientists achieve the highest yet reproducibility for perovskite solar cells combined with a boundary-pushing 21.1% efficiency at normal operating conditions. Perovskite solar cells hold much promise for cost-effective solar energy. However, heat stability is an issue, and can significantly limit the solar cell's long-term efficiency. A team of scientists led by Michael Grätzel's lab at EPF ...
Read more

›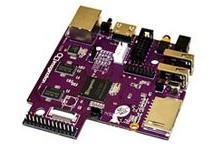 Imagination Technologies' decision to reveal the inner-most secrets of the MIPS microprocessor architecture to academics could dramatically improve the teaching of electronics in universities. The MIPS architecture started off as an academic exercise by John Hennessy at Stanford University, and is the subject of a standard educational book by Hennessy and David Patterson. Imagination University programme ma ...
Read more

›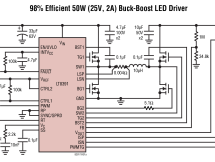 Features 4-Switch Single Inductor Architecture Allows VIN Above, Below or Equal to VOUT Synchronous Switching: Up to 98% Efficiency Proprietary Peak-Buck Peak-Boost Current Mode Wide VIN Range: 4V to 60V Wide VOUT Range: 0V to 60V (51V LED) ±3% LED Current Accuracy 2000:1 External and 128:1 Internal PWM Dimming High Side PMOS PWM Switch Driver Integrated Bootstrap Diodes No Top MOSFET Refresh Noise in Buck ...
Read more

›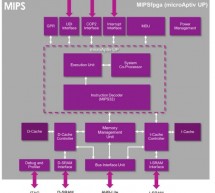 Imagination is offering universities worldwide free and open access to its MIPS architecture as part of the Imagination University Programme (IUP) called MIPSfpga. Through MIPSfpga, Imagination is offering access to a fully-validated, current generation MIPS CPU RTL in a complete teaching package.CPU architecture is generally taught as part of electronic engineering, computer science and computer engineerin ...
Read more

›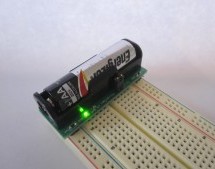 Everything has now been ordered and paid for - the BooSTicks and the add-ons from Backerkit are all in process or on their way now.  There were a few unexpected minor delays in the process of getting surveys set up and returned, accounts set up and linked and so on, so we don't expect to see the BooSTicks until the end of June now.  They'll probably start shipping to backers in June, but we may not be done ...
Read more

›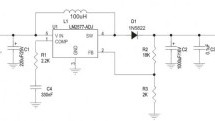 Step up DC-DC converter is based on LM2577-ADJ IC, this project provides 12V output using 5V input, maximum output load 800mA. The LM2577 are monolithic integrated circuits that provide all of the power and control functions for step-up (boost), fly back, and forward converter switching regulators. The device is available in three different output voltage versions: 12V, 15V, and adjustable. Requiring a mini ...
Read more

›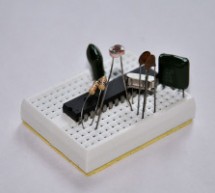 This is an automatic "monitor brightness controller" based on environmental light conditions. This system use USB port base sensor unit to measure the light level and control monitor brightness accordingly. We design this system to reduce the eye stress by matching the monitor brightness with environmental lighting. The sensor unit of this system is build around PIC18F2550 8-bit microcontroller. To measure ...
Read more

›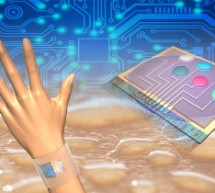 Sodium. Potassium. Glucose. Lactate. Engineers at the University of California, Berkeley are focusing on measuring these components of sweat in an attempt to open an additional window into an individual's health and well-being. A new device is able to calibrate the data based on skin temperature and transmit the information wirelessly in real time to a smartphone. The results of a new study of the wearable ...
Read more

›
Its hard to beat the cost and versatility of the ubiquitous RTL-SDR dongles, but the temperature stability of their reference oscillators isn't sufficient for some applications. While the internal 28.8MHz quartz crystal in these units can be replaced by a high quality temperature compensated oscillator, these tend to be relatively expensive and/or difficult to source. Here's a scratch-built 28.8MHz TCXO cap ...
Read more

›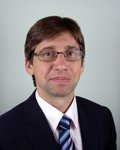 EnSilica has added a 64-bit precision, fully-pipelined MAC unit to its RISC core to deliver the eSi-3260 for audio, sensor hub, motion control and touch screen applications. In addition to 32-bit data, the MAC unit supports dual 16-bit SIMD (single instruction multiple data) multiply and MAC operations. Uniquely, full complex multiplication is also supported, performing four multiplies and two additions per ...
Read more

›