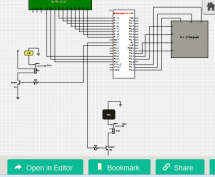 Electrical accidents are rapidly increasing especially electric line repairs incident due to the lack of communication and coordination between the maintenance personnel and the electric substation staff. The password based circuit breaker device could just be the solution as only the lineman could reliably control the circuit breaker to avoid miscommunication. The system requires a password to turn ON/OFF ...
Read more

›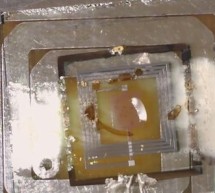 Expanding on previous research into electronic devices that dissolve in water once they have reached the end of their useful life, researchers at the University of Illinois have developed a new type of "transient" electronic device that self-destructs in response to heat exposure. The work is aimed at making it easy for materials from devices that usually end up in landfill to be recycled or dissolved compl ...
Read more

›
sing simple wires to measure signals with the oscilloscope would result in unreadable plots on the scope, the main reason being the noise coupled onto the "probe" itself. The first line of defense against that would be to use a coaxial cable as a probe, which would prevent external noise coupling. 1. Introduction An unwanted deterioration of the measured signal is due to the capacitive loading that such a p ...
Read more

›
Now even you can afford the best, what´s available on the field of soldering and service. A fact, that we also try to transform better purchasing conditions on You – our customers, we´ve already mentioned to you few times in our articles. This time we have this pleasant occasion to make so at soldering equipment from company Weller. The biggest change happened at components, which are usually the most costl ...
Read more

›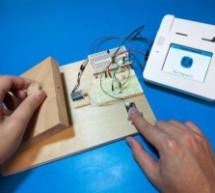 We built a biometric fingerprint-controlled lock prototype. A fingerprint scanner is used to capture and store the fingerprints of authorized users. When the scanner recognizes a user, a solenoid plunger disengages and opens the lock.Parts List: The fingerprint scanner module is powered by an ARM Cortex M3 CPU, which controls the on-board optical sensor and fingerprint recognition. Fingerprints are stored a ...
Read more

›
Description The homemade function generator is a quite common project on the internet. We can find different ways to do it: - The quick & dirty way based on a DDS module bought on eBay - The analog version based on a MAX038 / XR2206 - The "clean" way based on a FPGA and a fast DAC (e.g. http://www.circuitben.net/node/14) - The software way (e.g. Arduino + R/2R DAC) From my side, I wanted a small one whi ...
Read more

›
This is a large current Relay module with single pole double throw switch which provides normally closed and normally open operations. The Relay is the most common used module in application such as home automation, industrial automation, and machine on/off. Sometimes you need to control large current such as the fans, lights, water heaters, room heaters, Air-conditioning, vacuum pumps That is what this Lar ...
Read more

›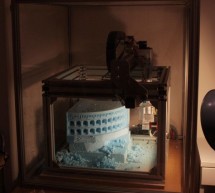 First ever affordable 5axis multi-fabricator that brings most advanced fabrication right to your desk Our reason for this project: We've designed machine that combines multi- fabrication methods: 5axis milling being one of them. 5AXISMAKER is a machine versatile enough to fabricate most advanced design prototypes in readily available material while on your desktop right next to you. Stretch Goal £70K: every ...
Read more

›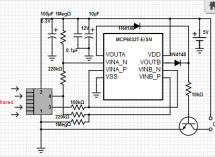 The infrared (IR) is invisible radiant energy, electromagnetic radiation that we cannot see with our eyes, but we can sometimes feel on our skin as heat. The infrared light falls just outside the visible spectrum, beyond the edge of what we can see as red. Most of the thermal radiation emitted by objects near room temperature is infrared. The circuit uses a MCP6032 microchip operational amplifier. The MCP60 ...
Read more

›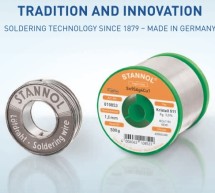 The solder matters, it is an undisputable fact confirmed daily in a development and production of electronics. Hand soldering of prototypes, automated machine soldering, soldering of small SMT components or on the in contrast soldering of big joints of massive connectors, rework, … all that wants a solder optimized for a given usage. As we know, features of a solder wire are determined by an alloy itself (P ...
Read more

›