USB connected TI TMS320F28027 based ZRLC Tweezers with Most Digital multi-meters measure Resistance and Capacitance and LC-meters can measure Inductance and Capacitance. Presented here is a ZRLC meter which can measure Resistance, Capacitance, Inductance and Complex Impedance. The hardware is built around a TMS320F28027 micro-controller an 8-port-analog-switch ADG714 from analog-devices and a Microchip rail ...
Read more

›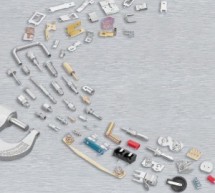 Success and reliability of a device depends not only on laboratory tests in "ideal conditions" but also on its mechanical construction. Elimination of mutual influence (EMC), optimal space usage, resistance to vibrations, easy assembly at production are one of factors why it´s worth to design mechanical part of a device into details. At production of prototypes or small series it may be not that important h ...
Read more

›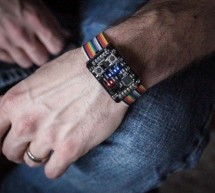 Binary Watch The Binary Wristwatch Update: Due to the high demand for these, I've set up a batch to be professionally assembled, which should be shipping to customers April 20th.  Preorders available on my webstore. I used to get the feeling that it wasn't obvious enough that I really enjoy working with embedded systems.  I decided to change that by designing a binary timepiece that is portable, easy to use ...
Read more

›
This reference design is a simple VGA signal generation that uses the Freescale's MC9S08SH16VTJR, which is an 8-bit microcontroller that has Central Processor Unit (CPU) speed of 40MHz with a maximum bus frequency of 20MHz. It has an internal clock source module containing a Frequency-Locked Loop (FLL) controlled by internal or external reference. Its precision trimming of internal reference allows 0.2% res ...
Read more

›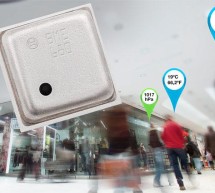 The BME680 from Bosch Sensortec is the world's first environmental sensor combining pressure, humidity, temperature, and indoor air quality in a single 3×3mm2 package. The new IC enables mobile devices and wearables to monitor indoor air quality measurement in a low power, small footprint package. The level of integration is what makes this solution so attractive as well as Bosch's capabilities with softwar ...
Read more

›
f you're a PCB electronics designer, you know how important it is to review your designs thoroughly before sending them to manufacturing. It's costly – and embarrassing – to find design errors in a production board. You also know how difficult it is to really check everything in CAD. You're dealing with multiple layers, so you can't see everything at once. Plus, your CAD program generates some structures au ...
Read more

›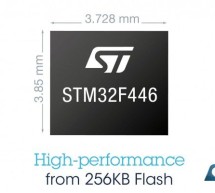 STMicroelectronics Widens Access to High-Performance STM32 Microcontroller Line with New Devices in Small Memory Sizes The latest STM32F446 microcontrollers from STMicroelectronics introduce new choices for designers by combining enhanced ARM® Cortex®-M4 processing performance, compact 256Kbyte or 512KByte on-chip Flash options all with 128Kbyte RAM, efficient memory-extension interfaces, and extended conne ...
Read more

›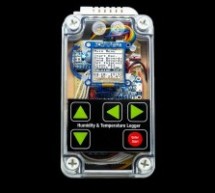 It seems the cat protector project documentation has a small gap. There is just a hint that you have to use some scripts to prepare the SD card to play the audio files, but no details about this. To use the scripts you need some knowledge how to use a command line interface on your operating system. The scripts are very simple to use on Linux and Mac OS X, but on Windows it is very tricky. I strongly advice ...
Read more

›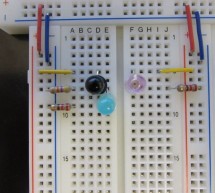 This project of mine started because I wanted to learn how to layout my own printed circuit board (PCB). I needed a simple and easy-to-solder circuit, so I chose this one because who doesn't love interactive LEDs? In this Instructable I will only be showing the implementation of my circuit on a breadboard. In my next Instructable (now available here), I will demonstrate my process of designing and laying ou ...
Read more

›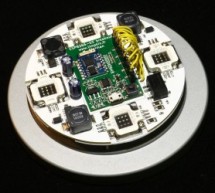 I've always wanted to play with these 10W RGB LEDs! The Idea So for some reason I bought 2 IKEA lamps at a flea market. As IKEA furniture has a long history of being hacker-friendly, I figured they shouldn't be an exception to the rule. My plan? Fit a few 10W RGB LEDs in there together with an ESP8266 to use the final result as an alarm clock. The Schematics When you are dealing with a LED consuming that mu ...
Read more

›