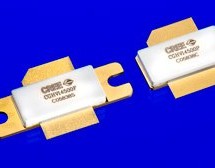 Cree's CGHV14500 is a gallium-nitride (GaN) high-electron-mobility transistor (HEMT) designed specifically with high efficiency, high gain and wide bandwidth capabilities, which makes the CGHV14500 ideal for 1.2 – 1.4-GHz L-Band radar-amplifier applications. The transistor could be utilized for band-specific applications ranging from UHF through 1800 MHz. The package options are ceramic/metal flange and pil ...
Read more

›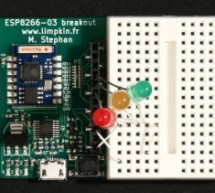 These modules come in different shapes and colours and can be purchased from the internet for 3 dollars only. They are therefore cheap enough to enable many Internet of Things applications like monitoring your home temperature and activity all year round (if you ever need to do that). And at this price, you're actually better off directly soldering the complete board on your existing PCB rather than integra ...
Read more

›
This wireless project is a power transmission system, it works on the principle of magnetic induction. This Wireless Charging system works as the digital switched mode power supply with the transformer, which is separated into two parts: The transformer primary coil is on the transmitter, working as the transmitter coil, and the transformer secondary coil is on the receiver side as the receiver coil. This s ...
Read more

›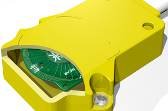 CAM204 The CAM204 is a single-chip non-contact position sensor IC for resonant inductive position sensing. Features Resonant inductive position sensing engine Fully ratiometric measurements SPI communications (slave device) User IOs for position triggers and sample indicators Measures up to 4 sensors Can drive external DAC for up to 4 analog outputs Internal software upgradable over SPI Performance Noise Fr ...
Read more

›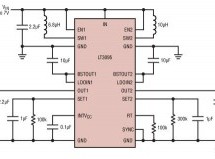 Features Generates Two Independent Low Noise Bias Supplies Boost Regulator: Wide Input Voltage Range: 3V to 20V Adjustable Switching Frequency: 450kHz to 2MHz Synchronizable to External Clock 950mA Power Switches Integrated Schottky Diodes Internal Frequency Compensation Linear Regulator: Wide Output Voltage Range: 1V to 20V SET Pin Reference Current: 50μA Low Noise: 4μVRMS (10Hz to 100kHz) High Frequency P ...
Read more

›
Fans of HiFi sound and similar "audiophils" usually don´t cover their loudspakers and surely not their membranes. Firstly, to cover a beautiful top-class loudspeaker is almost a sin :-) and naturally all that stands in a way of sound usually influences it in a negative way. However, totally different situation is in traffic, audio bells, industrial conditions, in various kiosks (POS) and other applications. ...
Read more

›
Its lifetime may not be quite over yet, but the humble television is facing some stiff competition from the computer, as the entertainment portal of choice. Widespread access to superfast broadband means that users are now able to stream films and television shows, download music and of course browse the net 24/7, from wherever they are in the home. Around 94% of homes in America are now online, and the tel ...
Read more

›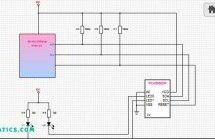 This project introduces the use of PCA9550, an LED driver that causes the 2 LEDs to ON/OFF or in a flashing state at programmable rate. It has 2 selectable, fully programmable blink rates between 0.172Hz and 44Hz or 5.82 seconds and 0.023 second respectively. Its internal oscillator does not require external components and I2c bus interface logic is compatible with SMBus. The PCA9550 LED blinker drives LEDs ...
Read more

›
Several previously published Design Ideas and appnotes [1-4] show how to use many pushbuttons with a minimum number of inputs. They require an RC circuit where the timing can be measured to identify which pushbutton has been pressed, or an ADC input, with resistors forming a divider for each pushbutton pressed. The following Design Idea shows another simple way to use up to 15 pushbuttons with only one I/O. ...
Read more

›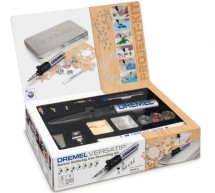 Do you like tools usable for several jobs? Gas soldering tool Dremel VersaTip 2000 in a "Decorating kit" edition certainly belongs to such record breakers in the versatility of usage. Multifunctional gas tool Dremel VersaTip 2000 usable for technical but also creative works was introduced to you in our articles. Soldering, melting, hot-cutting, welding and wood burning (pyrography), bending of metals, appli ...
Read more

›