PIC microcontrollers are a very useful and versatile tool for use in many electronic projects. They are very inexpensive and easy to find. They are also very powerful and many are capable of speeds up to 64 MIPS using the internal oscillator block, about 16 times faster than most comparable AVR microcontrollers. PICs are also easy to program, however getting the project set up can some times be tricky. Thes ...
Read more

›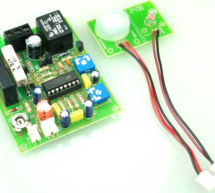 Description Project is based on Holtek's IC HT7610A, which is a CMOS LSI chip designed for use in automatic PIR lamp, flash or buzzer control. It can operate in 3-wire configuration for relay applications.  In our project we have used relay instead of Traic to connect any kind of load in output, HT7610B IC is suitable for traic and HT7610A for Relay application. The chip is equipped with operational amplifi ...
Read more

›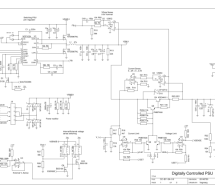 Many electronics people will build a bench power supply at one point in their professional or hobby career. I too have made a couple over the years. However, most of the time I used what was available in the shop(s) where I did my work. One type of PSU in particular always fascinated me: a digitally controlled PSU. No potentiometers, but a keyboard where you punch in the numbers and get exactly that. Those ...
Read more

›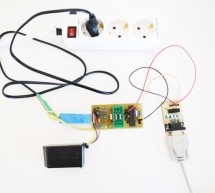 PLC (Power Line Communication) is the technology that allows data transmission over the existing Power Line network. Power Line can be the home power network or the national electricity transmission grid. The data that can be transferred is as diverse as its speed. With speeds of nearly 200Mbps, video transmission, voice, data and any other services can be transmitted successfully. On this article i'm going ...
Read more

›
You may have heard about the phenomenon of bypassing in circuits, however, we may not have sufficient knowledge of how to apply this technique in real circuits. In this tutorial, we will discuss about the bypass capacitors, why we need to use and how to use these capacitors in circuits. What is a Bypass Capacitor? A capacitor that filters out the AC signal removing the noise and provides a DC signal is know ...
Read more

›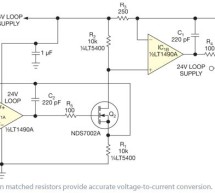 Despite the long-predicted demise of the 4- to 20-mA current loop, this analog interface is still the most common method of connecting current-loop sources to a sensing circuit. This interface requires the conversion of a voltage signal—typically, 1 to 5V—to a 4- to 20-mA output. Stringent accuracy requirements dictate the use of either expensive precision resistors or a trimming potentiometer to calibrate ...
Read more

›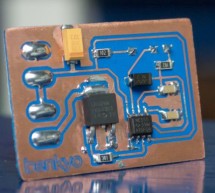 Introduction I wanted to dim my room LED lighting with a potentiometer, and decided on creating a solution from scratch to make it more fun and educative. I decided to go with the fairly well-known 555 PWM circuit. To decrease size and for learning purposes I decided on using surface-mount components for the first time. The reason I wanted to make this 555 PWM circuit is actually just to see if I could sold ...
Read more

›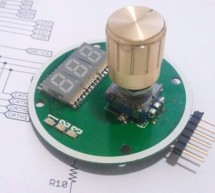 DigiPot is a digital potentiometer using a rotary encoder as input along with a 7 segment display that show the current pot value. Description The "potentiometer" is actually a rotary encoder (TW-700198) connected to a microcontroller that reads the signal from it and convert it to a value that is displayed on 7-segment displays. The value also is sent via i2c/spi/serial/usb to the host. Also 3 LED and incl ...
Read more

›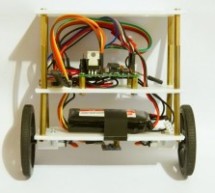 I bought most of the parts to built a self balancing bot many months ago. This time I didn't use cheap Chinese stuff. I actually bought Pololu parts from a local shop. Pololu has a nice range of motors and motor controllers. I wanted to keep the bot small so I used the micro metal gear motors with 2 matching 60mm wheels. I did go for the most powerful version of the micro metal gear motors. To control the m ...
Read more

›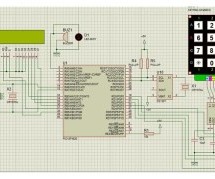 This project is an Automatic School bell system. Such a system triggers a bell (or operates any other load) at predifined time. In this version some advanced features are introduced: - 16x2 LCD Display ( Displays current date, time and day) - 4x4 Keypad for Inputs - Stand alone product ( no PC required to program or maintain ringing schedule) - No battery required to maintain clock and ringing schedu ...
Read more

›