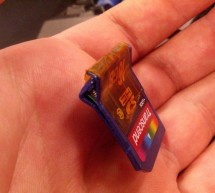 Around June of 2012, I had gotten myself into a very bad habit. Instead of carrying my SD card in my camera, I left it sticking out of the side of my laptop, presumably intending to do something with the photos on it eventually. On my flight home from Boston, the predictable thing happened: as I got up out of my seat, the machine fell out of my lap, and as the machine hit the ground, the SD card hit first, ...
Read more

›
Features Dual Step-Down Outputs: 1A Per Channel Wide VIN Range: 2.7V to 17V Wide VOUT Range: 0.6V to VIN Up to 95% Efficiency No-Load IQ = 5μA with Both Channels Enabled; IQ < 4μA with Only One Channel Enabled High Efficiency, Low Dropout Operation (100% Duty Cycle) Constant Frequency (1MHz/2.25MHz) with External Frequency Synchronization ±1% Output Voltage Accuracy Current Mode Operation for Excellent L ...
Read more

›
Digital timer switches are used to control the operation of electrical devices based on a programmed schedule. This project describes a programmable digital timer based on the PIC16F628A microcontroller that can be programmed to schedule the on and off operation of an electrical appliance. The appliance is controlled through a relay switch. This timer switch allows you to set both on and off time. That mean ...
Read more

›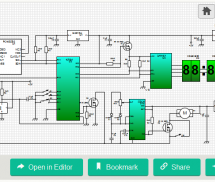 This project is an automatic pet feeding system using NXP Semiconductors' PCA8565. The PCA8565 is a CMOS1 real time clock and calendar optimized for low power consumption. A programmable clock output, interrupt output and voltage-low detector are also provided. All address and data are transferred serially via a two-line bidirectional I2C-bus with a maximum bus speed of 400kbps. The built-in word address re ...
Read more

›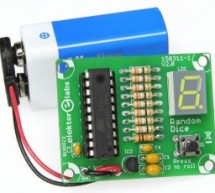 Final assembly: After assembling all the components on the board make a close inspection of all the joints. Lead/tin solder produces shiny joints; any crazing is an indicator of a dry joint, check for missing solder or solder bridges shorting two tracks together. It's also worth double checking battery connection polarity and the IC socket orientation. The finished board should look like Figure 3. Now you c ...
Read more

›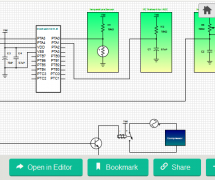 This design is a basic temperature control for refrigerators that has an electromechanical circuit. It specifically uses MC9RS08KA4CWJR microcontroller which has an 8-bit RS08 central processing unit, 254 bytes RAM, 8Kbytes flash, two 8-bit modulo timers, 2-channel 16-bit Timer/PWM, inter-integrated circuit BUS module, keyboard interrupt, and analog comparator. This project effectively controls temperature ...
Read more

›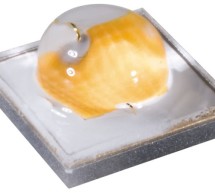 When you recall to lessons of physics from your basic- or grammar-school, probably you´ve heard a term "black body radiation". As we know, each object with a given temperature radiates in a wide range of wave lengths, while a maximum of a radiation depends on its temperature. We mention it because the Sun also operates on this "principle" and its spectrum (light) depends mainly on its surface temperature. T ...
Read more

›
At the fpv-community.de Forum I read about a DIY Weller station designed by Martin Kumm. Basically an Arduino shield to drive a Weller soldering tip. As there is not much to it, the board simply contains an precision OpAmp, a power MOSFET, 2 buttons for adjusting the temperature and a display to show the current values. This design looks like a good starting point for my own advanced project. As I have late ...
Read more

›
SP335 RS-232/RS-485/RS-422 Transceiver with Internal Termination Features Pin-Selectable Cable Termination No External Resistors Required for RS-485/422 Termination or Biasing Robust ESD Protection: ±15kV IEC 61000-4-2 Air Gap Discharge ± 8kV IEC 61000-4-2 Contact Discharge ±15kV Human Body Model (HBM) 20Mbps RS-485 and 1Mbps RS-232 Data Rates Pin-Selectable 250kbps Slew Limiting Single Supply Operation fro ...
Read more

›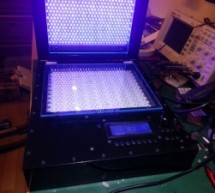 Summary This is a description of how I designed and built my UV exposure box. After experimenting a bit with dry-laminate photo-resist and liquid UV hardened solder mask I decided to stop trying to improve my toner transfer technique and rather build a proper UV radiation unit for making printed circuit boards. I wanted it to be powerful and compact so I decided to use UV LEDs as the UV source. The preferre ...
Read more

›