Description The MAX44005 integrates 7 sensors in one product: red, green, blue (RGB) sensors; an ambient light (clear) sensor; a temperature sensor; an ambient infrared sensor, and an infrared proximity sensor with an I²C interface. This highly integrated optical sensor includes a temperature sensor to improve reliability and performance. The IC computes all the light information with parallel data converte ...
Read more

›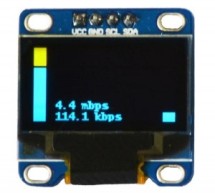 This is a bandwidth monitor using a Raspberry Pi and an OLED display to graphically show the internet bandwidth into and out of our house.A video showing it working is above. Sometimes if the internet is slow or not working very well it can be hard to tell if it's because three other people are watching YouTube videos of if there's some other problem with the internet connection. By checking the bandwidth m ...
Read more

›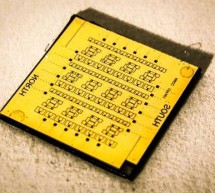 MIT researchers have developed a circuit design that could make simple superconducting devices with zero electrical resistance much cheaper to manufacture, and which would be 50 to 100 times as energy efficient as today's chips. Even though the circuits' speed probably would not top that of today's chips, they could solve the problem of reading out the results of calculations performed with Josephson juncti ...
Read more

›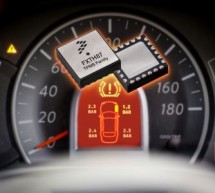 Freescale Semiconductor today introduced the FXTH87 tire pressure monitoring system (TPMS) family, which is the smallest integrated package TPMS solution available at an extremely light weight of 0.3 grams. The FXTH87 family is 50 percent smaller than competing products, helping designers reduce overall bill of materials costs. Freescale's newest TPMS system-in-package solution provides low power consumptio ...
Read more

›
Recently, I built an energy harvesting circuit based on an ultra low voltage DC/DC step up converter chip (LTC3108) from Linear Technology.  With a 1:100 coil transformer (CoilCraft LPR6235), it converts the tiny voltage generated from Peltier thermo-electric generator into high enough level to drive small circuits. In the following video, I demonstrated that body heat is enough to power a LED.  When ...
Read more

›
Our patented CMOS MEMS Micro-hotplates technology provides a unique silicon platform for our Metal Oxide (MOX) gas sensors and enables sensor miniaturisation, significantly lower power consumption and ultra-fast response times. Our Micro-hotplates are suspended in a high reliability membrane and act as heater elements for a metal oxide based sensing material. The material resistance will change due to react ...
Read more

›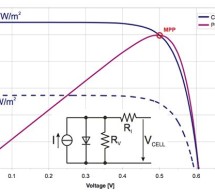 Environmental energy harvesting is a possible source of power for Internet of Things (IoT) sensor nodes but needs careful management. Unless harvesters based on solar or thermal technology, for example, are designed to be compatible with conventional circuits, DC/DC converters need to be optimized for low-voltage inputs. Sensor nodes for the Internet of Things often need to placed well away from a reliable ...
Read more

›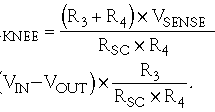 For many applications that require power-supply currents of a few amperes or less, three-terminal adjustable-output linear voltage regulators, such as National Semiconductor's LM317, offer ease of use, low cost, and full on-chip overload protection. The addition of a few components can provide a three-terminal regulator with high-speed short-circuit current limiting for improved reliability. The current lim ...
Read more

›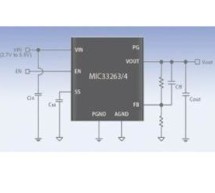 Micrel's family of low-profile step-down power modules integrates a synchronous buck regulator with an inductor into a 2.5×3×1.1-mm QFN package for the 1-A MIC33163/33164 and a 2.5×3×1.9-mm QFN package for the 2-A MIC33263/33264 . The modules offer 100% duty cycle operation and accommodate an input voltage range of 2.7 V to 5.5 V. Incorporating Micrel's FleaFET technology and HyperLight Load control archite ...
Read more

›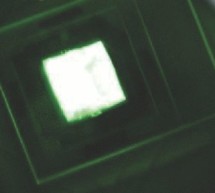 Researchers at Tohoku University in Japan have developed a new low-cost flat panel light source that could pioneer a new generation of brighter, cheaper and greener lighting devices to rival LEDs. The device uses arrays of highly conductive carbon nanotubes to deliver evenly-distributed illumination with high efficiency and a power consumption as low as 0.1 Watts – about 100 times lower than that of light-e ...
Read more

›