New Generation Ring Coil Tester: LCR-Reader-MPA with Coil Test Unit
A Popular All-in-one Digital Multimeter from Siborg now has the option of performing ring test with a new accessory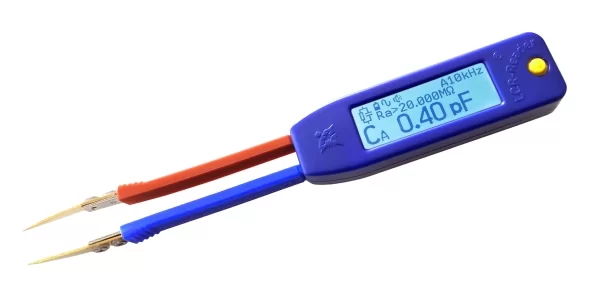 LCR-Reader-MPA from Siborg Systems Inc. is an All-in-One Digital Multimeter that offers quick, high accuracy testing for SMT with little or no set-up between measurements. The device has recently added another test option: a Ring Coil Test.
The LCR-Reader-MPA is a lightweight multimeter with 0.1% basic accuracy and a wide range of features including 100 kHz test signal, AC/DC current/voltage testing, Oscilloscope mode, pulse/signal/duty testing, super cap tests and more. The MPA can automatically determine the type of component and best test parameters when set to Auto mode; this is exceptionally helpful when testing unlabeled components. All measurement values, including the main impedance value, secondary values (ESR), component type, and test frequency are made available almost instantly on the LCD display in the device.
Basic inductor or coil tests can be done using any LCR meter, such as LCR-Reader. When testing, if the device shows any reading (or continuity) this shows that the coil winding is not destroyed. Many times, the reading of the coil may show a slight deviation in values that is only detectable by knowing the exact original values of R or L. If there is one or a few turns of the winding that have short, the values would only show a slight variation.
A much more accurate method of finding short turns in a coil is by using the Ring Test method. This method is a tried-and-true method of repairing old-style audio-video equipment that employ flybacks, motors, deflection yoke windings, motors, main transformers, chopper transformers, VCR video and other magnetic heads, and other coils, transformers or inductors.
Read more: NEW RING COIL TESTER PROVIDES LARGE AND SUPER LARGE CAPACITANCE TESTING TO 640 MF