CTRL, THE INDUSTRIAL ROBOT ON YOUR DESKTOP
CTRL the robot is a desktop-sized robot arm that can do a lot! It enables your computer to perform manipulation of real objects via software and gives you access to technology that has been locked away in large corporations factories.
CTRL was launched on a Kickstarter campaign that unfortunately didn't reach its goal of AU$ 215,000. The early bird product was sold for AU$ 699 (~ $540) and you were able to get two robots for AU$ 1598 (~ $1230).This robot arm is a fraction of the price of similar robots you might see in factories. It was developed by Robotics Evolved to be an affordable robot arm.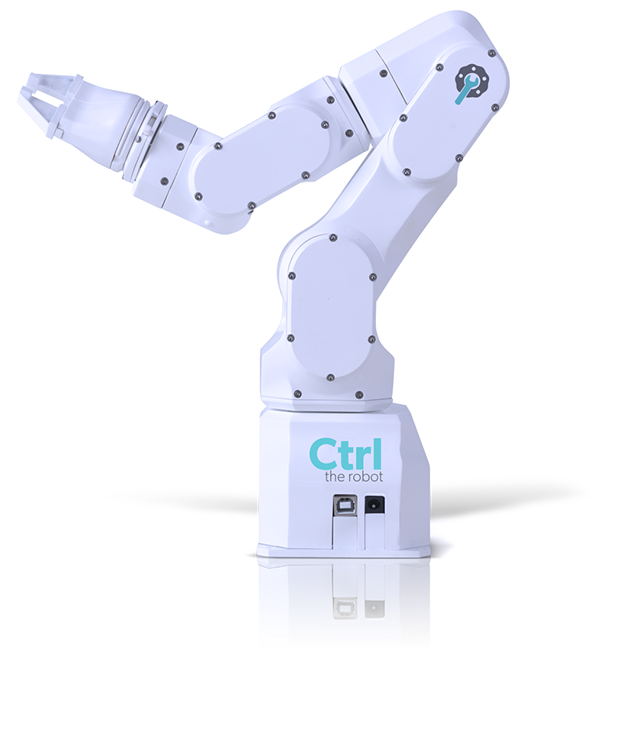 Unveiled at CES 2017, this desktop-sized robot arm aims to make robotics more accessible to the masses. The device is open-source and can be run on the programming language of the user's choosing.  For those unfamiliar with code, CTRL can also learn to replicate movements when manipulated by hand.It ships with example applications with source code and 'Motion CTRL Studio' software to easily run diagnostics, visualise movements and script interactively.
for more detail: CTRL, THE INDUSTRIAL ROBOT ON YOUR DESKTOP
Project Ratings:
Related posts