Pic16f877a is very famous microcontroller by microchip. Under given is the up to date list of projects built using this list. [postlist id=10738] ...
Read more

›
With DVR becoming increasingly common over the last few years, DirecTV has sought to distinguish its offerings on that front with multiple levels of service. At the top of the DirecTV DVR receiver options, the Genie offers a huge array of features on a powerful piece of hardware. You can get the newest Genie by signing up for DirecTV using www.SaveonTVDirect.com. For the average user, this means a better vi ...
Read more

›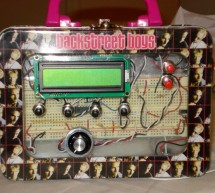 Cooking Timer This is a school project but I thought it can be fun to all of you cooking people out there, that still use old stoves without timers. The timer uses different formula for meat, chicken or egg, but also has a separate timer that can be activated manually. Meat cooking time formula: 1 pounds - 35 min 2 pounds - 45 min Every extra pound add 15 min *500f for 15 min. buzzer bips once. than 380f fo ...
Read more

›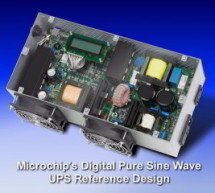 Microchip's Digital Pure Sine Wave Uninterruptible Power Supply (UPS) Reference Design is based on the dsPIC33F "GS" series of digital-power Digital Signal Controllers (DSCs). This reference design demonstrates how digital-power techniques when applied to UPS applications enable easy modifications through software, the use of smaller magnetics, intelligent battery charging, higher efficiency, compact design ...
Read more

›