PIC Programmer MkV is designed to get you into PIC Programming for just a few dollars. It uses just 12 components. Most of them will be in your "junk-box" and the PC board is a small piece of matrix board. It's the cheapest way to get started. As well as PIC PROGRAMMER MkV you will need these 4 things: 1. A desk-top computer with DB-9 serial port. (This programmer will not work on a lap-top computer and may ...
Read more

›
After you finished your PCB design, you can directly order PCB from EasyEDA. EasyEDA provides fast and cheap prototyping service. They provide online instant quote, fast fabrication and competitive price, which saves a lot of time and money for customers. PCB:       2-Layer  5cm×5cm  Max                          PCB:     2-Layer  10cm×10cm  Max Quantity: 10 pcs             ...
Read more

›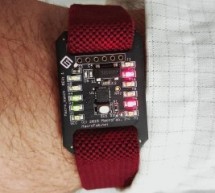 Three weeks before the Houston Maker Faire Chris came to me asking if we could whip up a low cost giveaway for the faire. I wanted to giveaway something more than a blinky LED badge since that is the typical electronic swag at Maker Faire. It had to be something that the person would wear and would want to show off to other Makers to spread the word about MacroFab. Blinking LEDs are always necessary though. ...
Read more

›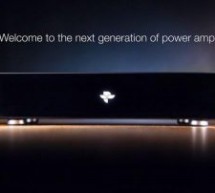 The ARC was designed to bridge the gap between high-end sound quality and the world of digital music. This ultra-compact system provides high-resolution USB audio and high quality aptX Bluetooth audio for an astonishingly detailed sound. Fully integrated with the latest in class-D amplifier technology, the ARC is a complete high-end digital audio system. For a great listening experience and immersive sound, ...
Read more

›
When I started my career in control systems I was fascinated with the many different ways that machines could be interfaced to the environment they operated in. Limit switches (electrical and optical), encoders, resolvers, strain gauges, thermocouples... the control system engineer had a long list of sensors to choose from. And the list has grown even longer following successful innovations in micro machini ...
Read more

›
Pic16f877a is very famous microcontroller by microchip. Under given is the up to date list of projects built using this list. You might be interested in enrolling complete micro-chip based course via video training. this is our highly recommended course for the beginners: [ufwp id="982678" template="list"] [postlist id=10738] ...
Read more

›
With DVR becoming increasingly common over the last few years, DirecTV has sought to distinguish its offerings on that front with multiple levels of service. At the top of the DirecTV DVR receiver options, the Genie offers a huge array of features on a powerful piece of hardware. You can get the newest Genie by signing up for DirecTV using www.SaveonTVDirect.com. For the average user, this means a better vi ...
Read more

›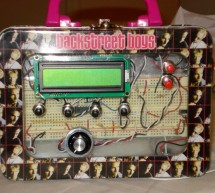 Cooking Timer This is a school project but I thought it can be fun to all of you cooking people out there, that still use old stoves without timers. The timer uses different formula for meat, chicken or egg, but also has a separate timer that can be activated manually. Meat cooking time formula: 1 pounds - 35 min 2 pounds - 45 min Every extra pound add 15 min *500f for 15 min. buzzer bips once. than 380f fo ...
Read more

›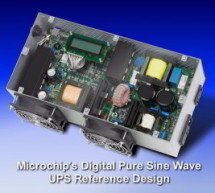 Microchip's Digital Pure Sine Wave Uninterruptible Power Supply (UPS) Reference Design is based on the dsPIC33F "GS" series of digital-power Digital Signal Controllers (DSCs). This reference design demonstrates how digital-power techniques when applied to UPS applications enable easy modifications through software, the use of smaller magnetics, intelligent battery charging, higher efficiency, compact design ...
Read more

›