28 Pin PIC Terminal Development Board
Replacement: None. We do not have a direct replacement for this board. This page is for reference only.
Description: A fun package full of potential projects! Development board for 28 pin PIC microcontrollers with power supply circuit, crystal oscillator circuit, RS232 port, ICSP/ICD port, 16×2 alphanumeric Supertwist LCD display, 6 button keyboard, Dallas touch button port, frequency input, ADC input, relay with 10A/250VAC contacts, buzzer, and status LED.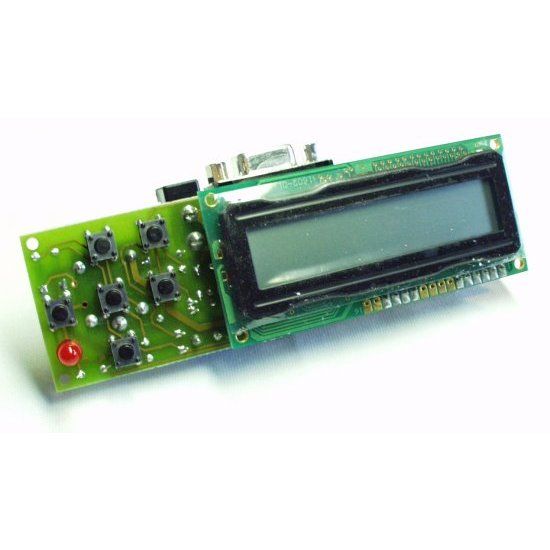 FR-4, 1.5 mm (0.062″), green solder mask, white silkscreen component print
Dallas touch button port
Frequency input
0-10V and 0-5V ADC input with buffer OPAMP
RS232 DB9 female connector
RS232/TTL level shifter circuit
ICSP/ICD connector for programming with PIC Programmers and Debuggers (for PICs with ICD support)
Voltage regulator +5V, 78L05 and filtering capacitors
For more detail: 28 Pin PIC Terminal Development Board
Project Ratings:
Related posts