2 NEW FAMILIES FROM MICROCHIP
Microchip has introduced two new 8-bit MCU families with integrated Core Independent Peripherals (CIPs). You may be thinking that 8-bit processors are unlikely to cut the mustard for many of today's applications but built-in interconnected CIPs combine to perform functions autonomously, without intervention from the processor.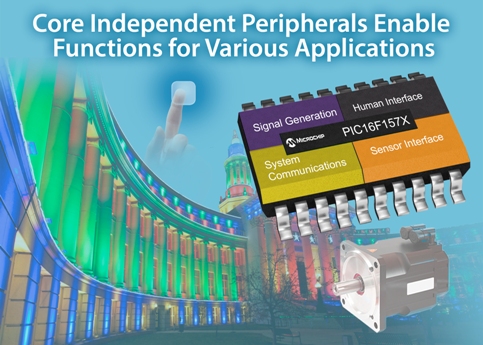 This makes these new 8-bit families suitable for a much broader range of applications. Functions are deterministically and reliably performed in hardware instead of software so the system performance is much better than you could otherwise expect from a typical 8-bit MCU. 8-bit architecture also leads to a simpler system design and reduced memory costs.
For more detail: 2 NEW FAMILIES FROM MICROCHIP
Project Ratings:
Related posts